2018 Leader Character Conference
When


May 29, 2018, 3:30PM - May 30, 2018, 4:00PM
Where


Ivey Tangerine Leadership Institute, Toronto, Ontario, Canada View map
Good leadership is a function of competencies, character, and the commitment to doing the hard work of leadership. Of these three, character has traditionally received the least attention - both in research and practice - even though it has long been considered foundational to good leadership and affects both an individual's and an organization's performance. Research reveals that senior leaders, including board members from public and private companies, believe that character is critical to good governance and organizational success, and yet it remains underdeveloped in the practice of management.
What is preventing executives, leaders and HR professionals from developing good character in employees? How can leader character be translated into day-to-day practices so as to build organizational excellence?
The question as to whether character can be taught is often passionately debated. Our view is that, similar to learning new skills or competencies, character can be developed through deliberate practice.
Throughout this conference, leaders from the public and private sectors will discuss the impact of elevating leader character to the same level of importance as core competencies, and provide ways to embed leader character into HR and organizational practices. Participants will learn how character can be developed in organizational members, and can be brought into the organization through hiring, performance management, and leadership development processes. Leaders in the organization play a key role in promoting the development of leader character. By bringing personal engagement into leadership development processes and programs, you will enhance organizational performance and success.
REGISTRATION CLOSED
Event Details
Tuesday, May 29, 2018
3:30 - 5:30 p.m. - Registration and opening workshop
6:00 - 9:00 p.m. - Dinner and Keynote Speaker
Wednesday, May 30, 2018
8:30 a.m. - 12:00 p.m. - Morning workshop and case studies
12:00 - 1:00 p.m. - Lunch and networking
1:00 - 4:00 p.m. - Afternoon workshop and case studies
*Schedule is subject to change
Registration Details
Registration for this event is by invitation only. If you're interested in attending, please contact the Ian O. Ihnatowycz Institute for Leadership.
Keynote Speaker
Lisa Butler, Chief Talent and Diversity Officer | Manulife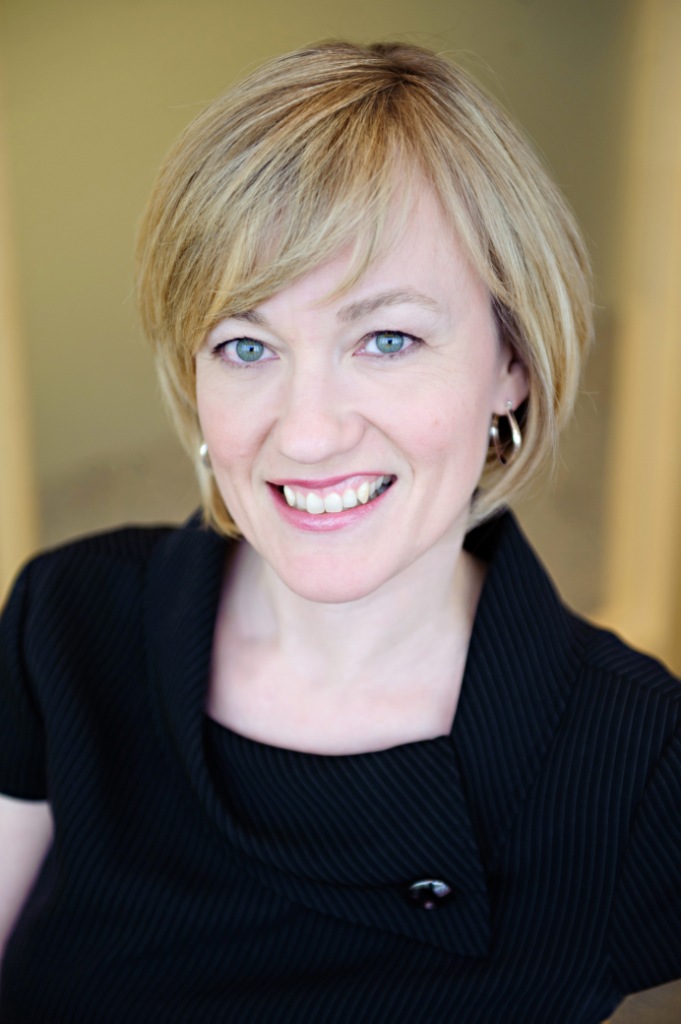 As Manulife's Chief Talent & Diversity Officer, Lisa Butler is responsible for ensuring that Manulife has the talent it needs to effectively execute its ambitious strategy.
To accomplish this goal, Ms. Butler works in partnership with Manulife's business and Human Resources (HR) leadership to ensure the Company attracts, develops and retains a high performing global workforce. As leader of the Global Talent Centre of Expertise (COE), she provides thought leadership in the areas of talent acquisition strategy, talent development, succession, workforce planning, and diversity and inclusion. Lisa and her team develop and deliver programs that are effective across Manulife's global organization, while also being locally relevant across the range of markets in which the Company operates.
Since Lisa joined Manulife in 2003, she has held a variety of senior positions in HR. Most recently as Vice President, HR Partner, Canadian Division, she played a key role in the successful integration of the Standard Life team. Lisa was also instrumental in driving the leadership and culture agenda in Canadian Division, and in developing and executing a plan for addressing the Division's talent priorities.
Before joining Manulife, Lisa led the Client Services practice for a large executive search firm. She has a Masters Degree in Political Science from the University of Guelph.
Featured Speakers
Sonia Côté, Director General, Executive Programs and Leadership Development | Human Resources Branch, Canada Revenue Agency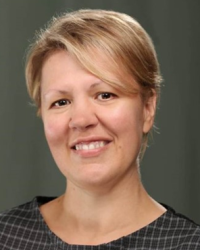 Ms. Côté has over 20 years of experience in human resources management in the Federal Public Service of Canada.
Over the course of her career, she has developed a keen interest in talent management, leadership development and recruitment. She also teaches in the field of behavioural science including organizational development and change management.
Ms. Côté holds a Bachelor of Arts degree in Communication as well as a Master of Science degree in Project Management.
Stephanie Bryson, CHRL, Director HR | General Dynamics Land Systems - Canada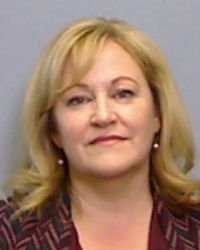 Honesty, trust, humanity, alignment, value creation,  leadership defined by character, and operation excellence  are at the foundation of General Dynamics Land Systems – Canada's strategy. Cultivating leaders with key leadership skills required to transform the organization for the future is paramount to our success in a global environment and a focus for Steph Bryson in her leadership role.
Jeff Sutton, Vice President, Leadership & Organizational Development | Aecon Group Inc.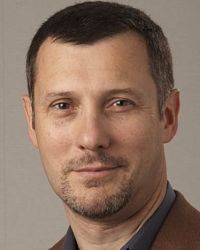 As VP Leadership & Organizational Development and as a member of the Aecon Senior Leadership Team, Mr. Sutton has the responsibility of ensuring Aecon has an integrated system of Talent Assessment and Development programs, processes and tools. His goal is to ensure Aecon continues to build leaders and that all employees have the learning and development opportunities that will enable them to build their career with Aecon. Most recently, he had the opportunity of developing the "Aecon University". Aecon's corporate university provides Learning and Leadership Development opportunities for all employees and is a cornerstone of Aecon's core value of developing a Learning Culture.
Before moving into the Leadership & Organizational Development role, Mr. Sutton held the position of Vice President, Human Resources supporting various operating divisions across Aecon. Prior to joining Aecon, he held senior Human Resources and line management positions in the Consumer Packaged Goods industry, with a focus on international trade. In these roles, he worked with and managed teams in offices around the world. Experience as a line manager with direct P&L responsibility as well as expertise in operational Human Resources management has enabled him to bring a business focus to both Organizational and Talent Development.
Ted MacDonald, Advisor, Wholesale Bank Supervision | Financial Conduct Authority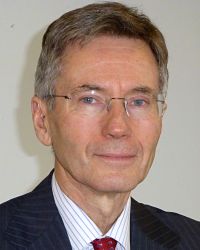 Ted MacDonald has extensive corporate and investment banking experience in North America and Europe. Having started in Corporate Lending and Finance, later roles include Head of Origination in Real Estate Finance, Global Managing Director in Risk Management and board membership with governance roles for a major investment bank including Chairmanship of its global Commitment Committee. He has subsequently acted in advisory and executive capacities in banking, private equity, risk management and regulation.
Mr. MacDonald joined the FCA as an Advisor in October 2014 focusing on supervision of Wholesale Banking including aspects of trading markets. He led on the publication of significant thematic reviews of Structured Products, Financial Benchmarks and Equity Market Dark Pools. His primary focus, and an underlying theme in this work, is culture & conduct including the FCA's flagship 'Five Questions' program and the related outreach to global bank CEO's where he seeks to contribute thought leadership in roundtable discussions.
Ted is a CEDR accredited Mediator and retains his Canadian links as a member of Western University's International Advisory Board and Chairman of its UK Foundation Board. He is a graduate of Western University (BA'74 Political Science, MBA'79) and resides in London, United Kingdom.
Event Co-ordinator
Sarah Goldie, 519-850-2409
Format
In-Person
Type
Conference