HBA Leadership Character & Candour Conference
*This is a private event for Ivey students and is not open to the public.
The Institute for Leadership will be hosting the 7th Annual Leader Character & Candour Conference for the HBA1 students on Tuesday February 11, 2020. The event includes leaders who will deliver compelling messages about the importance character and candour in our professional and personal lives.  
Opening keynote speaker: Tarana Burke, 

Founder of the Me Too Movement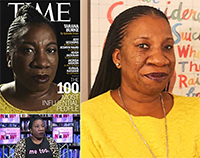 Tarana Burke is best known for founding the 'me too' Movement and has dedicated her life to social justice work and giving strength to those who experienced sexual trauma or harassment. Honored as one of The Silence Breakers named TIME's 2017 Person of the Year, and named to TIME's "100 Most Influential People of 2018"  Years before 'me too' became a viral hashtag, Burke founded Just Be Inc., a non-profit that helps victims. 
The simple yet courageous #metoo hashtag campaign has generated over 13 million Facebook posts and Tweets, emerging as a rallying cry for people everywhere who have survived sexual assault and sexual harassment. But #metoo is not just an overnight hashtag sensation; Tarana has dedicated more than 25 years of her life to social justice and to laying the groundwork for a movement that was initially created to help young women of color who survived sexual abuse and assault. The movement now inspires solidarity, amplifies the voices thousands of victims of sexual abuse, and puts the focus back on survivors. A sexual assault survivor herself, Tarana is now Executive Director of the 'me too' organization. 
Closing keynote speaker: The Honourable Jane Philpott MD, CCFP, MPH, PC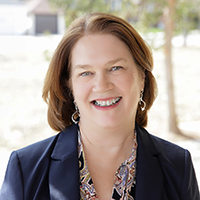 Jane Philpott is a medical doctor and former Member of Parliament. She served in numerous cabinet positions from 2015 to 2019, including Minister of Health, Minister of Indigenous Services, President of the Treasury Board and Minister of Digital Government.
Jane played a lead role in policies that have shaped Canada: bringing Syrian refugees to Canada; legislating a balanced approach to Medical Assistance in Dying; negotiating a health accord with new resources for mental health and home care; improving infrastructure for First Nations to provide clean water on reserve; and reforming child welfare to reduce the over-apprehension of Indigenous children.
Prior to politics, Jane worked as a family doctor for 30 years, with the first decade of her career as a doctor in Niger, West Africa. In 1998, she and her family moved to Stouffville, Ontario, where she served for 17 years as a family physician. Jane was Chief of Family Medicine at Markham Stouffville Hospital. In 2004 Jane founded Give a Day to World AIDS, which has raised over $4 million to help people affected by HIV/AIDS in Africa. Jane also helped Addis Ababa University develop Ethiopia's first training program for Family medicine.
Jane is an Associate Professor in the University of Toronto's Faculty of Medicine. She is currently working as a Special Adviser on Health for Nishnawbe Aski Nation, an organization representing 49 First Nation communities across Treaty 9 and Treaty 5 in northern Ontario.
The day is made possible by generous alumni, a husband and wife team, who so firmly believe in the importance of leadership and candour, that they donated $1 million to support research and teaching in this critical area.
REGISTRATION CLOSED