CANCELLED
Character Leadership:
Transforming Leaders and Organizations
June 3-4, 2020  This event has been cancelled and will be rescheduled on a later date.
Vantage Venues
150 King Street West
Toronto, Ontario
In recent years, there has been a surge of interest in leader character in the public, private, and not-for-profit sectors and its resulting impact on individual, team and organizational performance. This interest transcends organizational silos and includes those in the C-suite, human resources, corporate and volunteer boards, regulatory bodies and beyond. From an enhanced organizational culture to the reduction of jeopardous employee behaviours to sustained organizational excellence, the promotion and development of leader character has the capacity to profoundly impact any organization, at any level.
Leaders play a key role in promoting the advancement of leader character within their organizations. By understanding what it takes to develop and exercise character, they are not only better equipped to handle leadership challenges, they are also in a better position to understand what it takes to implement leader character in organizations. When leaders bring personal engagement into leadership development processes and programs, they can enhance organizational culture, performance and success.
Throughout this conference, we will explore how leader character can be brought into organizations through:
Embedding Character Leadership in HR Practices
Character Infused Culture
Diversity & Inclusion
Keynote Address: Elevating Character Alongside Competence
Greg Millen - Leadership Coach, Professor, Broadcaster, Professional Athlete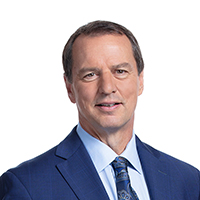 Greg has been a National Hockey League broadcaster for the past 27 years. This season, once again, he is a colour analyst for Hockey Night in Canada and for the NHL on Sportsnet. Over the course of his career, his extraordinary broadcasting accomplishments have included covering 3 Olympic Games, 2 World Cups of Hockey, 12 Stanley Cup Finals and 12 NHL All Star games. Greg, a former NHL goaltender, appeared in more than 600 regular season games. Throughout his 14-year career he was a member of the Pittsburgh Penguins, Hartford Whalers, St Louis Blues, Quebec Nordiques Chicago Black Hawks and the Detroit Red Wings. He also represented Canada at the World Hockey Championships.
Leadership has always been one of Greg's passions. Presently, alongside his broadcasting duties, he is working with professional sports teams (most recently the Carolina Hurricanes) and corporations concentrating on the field of Character Leadership. Greg is a professor of leadership at Fleming College, Peterborough and holds a Masters in Leadership from the School of Management and Economics, Guelph University.
Agenda
Wednesday 3 June
1:00 – 2:00 pm: Introduction Opening Remarks Conference Agenda & Ice Breaker
2:00 – 3:00 pm: Leader Character Primer
3:00 – 3:30 pm: Break & Networking
3:30 – 5:15 pm: Leader Character Development – Aligning well-being and sustained excellence
5:15 – 5:30 pm: Break
5:30 – 6:30 pm: Keynote Address by Greg Millen
6:30 – 7:00 pm: Cocktails
7:00 – 9:00 pm  Dinner  
Thursday 4 June
8:15 – 9:00 am: Breakfast            
9:00 – 10:15 am: Embedding Character Leadership in HR Practices
10:15 – 10:45 am: Break & Networking
10:45 – 12:00 pm: Character Infused Culture
12:00 – 1:00 pm: Lunch
1:00 – 2:15 pm: Character, Diversity & Inclusion
2:15 – 2:45 pm: Break    
2:45 – 4:00 pm: Reciprocity Ring
4:00 – 4:15 pm  Closing Remarks              
4:15 – 5:00 pm  Cocktail Reception