Grab a tea, coffee or beverage of choice and join us at the close of the workday for these sessions in the Institute's new "Sip & Speak" webinar series being hosted by our Women's Leadership and Mentoring Program (LAMP). LAMP is a program that seeks to provide forums to share knowledge from a gendered and intersectional perspective. 
Sip & Speak, Session Six:
Wedesday October 21, 4:30 - 5:30 pm
Equity and Inclusive Communities: The First 50 Days with Dr. Rick Colbourne
On September 1, 2020, Dr. Rick Colbourne was appointed the inaugural Assistant Dean, Equity and Inclusive Communities at Carleton's Sprott School of Business. In this new role, Colbourne is being tasked with building new and innovative partnerships with Indigenous communities in education, entrepreneurship and economic development. But what does a position of this nature actually entail, especially with it being a new role within the Sprott leadership team? Where does one begin? Join us as Dr. Colbourne gives us insight into the first 50 days and how his extensive expertise will serve Carleton in reaching their EDI goals.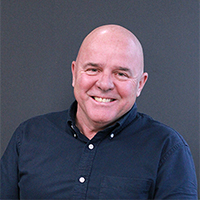 Bio: Dr. Rick Colbourne, a member of the Mattawa / North Bay Algonquin First Nation, is an award-winning educator and Fulbright Fellow (Visiting Research Chair in Indigenous Entrepreneurship), who has served at universities in Canada, the United States, the United Kingdom and Europe. He teaches entrepreneurship (international, Indigenous, social), international business, strategy, leadership and management on Indigenous and non-Indigenous graduate and Executive Education programs. Dr Colbourne's research interests center on developing integrated and comprehensive understandings of the intersection between Indigenous entrepreneurship, hybrid venture creation and Indigenous entrepreneurial ecosystems as a means by which Indigenous communities can assert sovereignty and act on inherent rights to develop vibrant Indigenous-led economies that support sustainable economic development and community well-being. He is a recipient of the University of Northern British Columbia's University Achievement Award for Teaching; the Government of Canada's Deputy Minister's Recognition Award for Collaboration and Partnerships (AANDC); Canadian Council for Learning's Award for Excellence in Learning (Learning Strategies Group); and the University of Westminster's Award for Excellence in Teaching and Learning.
Sip & Speak Session Archives
Click the session title to view the webinar recording and transcript.
S&S1: Navigating Today's Multidimensional Workplace with Niloufer Afzal, CEO, G2G Impact Group
S&S2: Advancing Reconciliation Through Indigenous Economic Development with Professor Frankie Young, Western Law
S&S3: (Re)Claiming 'Uppity': "Ordinary" Women as Leaders and Public Intellectuals with Erica Lawson, Associate Professor, Women's Studies and Feminist Research, Western University
S&S4: How the pandemic threatens decades of women's labour force gains

 w

ith  Dawn Desjardins, 

Vice President, Deputy Chief Economist, RBC Economics and Carrie Freestone, RBC Economist
S&S5: Empowering LGBTQ+ Students and Employees to Succeed with Marino Felice (HBA'11), Senior Manager, Corporate Valuations, PwC and Brendan MacArthur-Stevens (HBA'11), litigation lawyer at Blake, Cassels & Graydon LLP