The annual Ivey-Thomas d'Aquino Lecture on Leadership took place on Wednesday, October 19 in Ottawa. The lecture was presented by one of Canada's most respected and innovative business leaders, Tom Jenkins, Chairman, OpenText Corporation.
In partnership with Thomas d'Aquino, Chairman of Thomas d'Aquino Capital and Chief Executive of Intercounsel LTD., the Ian O. Ihnatowycz Institute for Leadership hosted the lecture for the first time in Ottawa. A second lecture for students followed at the Ivey Business School on November 3.
Through his presentation, Jenkins shared that while Canada is doing well in the digital race, there is much work to be done. His address, entitled Leading in a Digital World: The Impact of Digital on Public Policy, pressed the audience to carry forward the mandate to spark the imaginations in public policy to meet the rapid changes being influenced by the digital race. Read excerpts from Jenkins' presentation.  
The lecture was attended by over 130 CEOs and leaders from the public, private and not-for-profit sectors; ambassadors, deputy ministers and senators; academics; and The Right Honourable Beverley McLachlin, Chief Justice of Canada.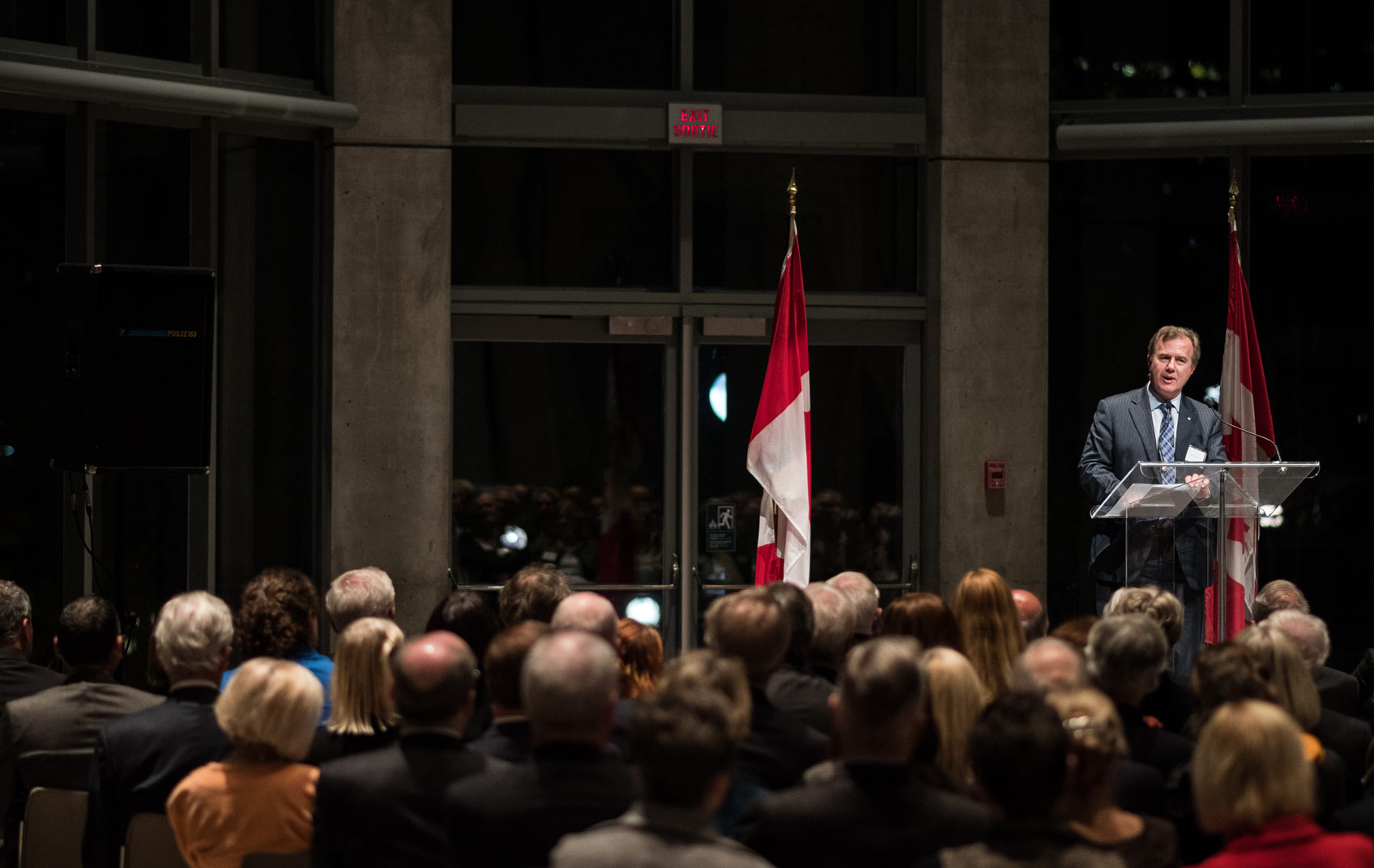 Following the welcome by Gerard Seijts, Executive Director of the Leadership Institute, d'Aquino introduced His Excellency the Right Honourable David Johnston, Governor General of Canada, noting "the life of David Johnston embodies most admirably all that the word 'leadership' implies."
The Governor General of Canada introduced Jenkins, describing him as "a visionary patriot," one who strives to make Canada a leader in innovation. A much admired business leader, it was noted that Jenkins' leadership goes well beyond the enterprise he has built.
The Thomas d'Aquino Lecture on Leadership was established in 2006 to honour d'Aquino's significant contributions to national and international business, public policy, and the not-for-profit sector. The Institute and the Ivey Business School thank d'Aqunio for making the lecture possible.