The Institute is establishing itself as the centre for leadership thought, inquiry and education, specifically in the area of leader character. Our goal is to make our work on leader character relevant, accessible and useful to participants in our degree granting programs as well as leaders in the private, public and not-for-profit sectors.
Recent financial crises and other high-profile mismanagement cases have brought a spotlight to the quality of a leader's character in the business sector. Leadership in Practice is the first book to provide an authoritative collection of cases to engage students interested in the characteristics of business leaders.
The authors have compiled a collection of cutting edge Ivey Business School cases, situating them within the theoretical landscape, so students are familiarized with the concepts as they move through the text. 
This book focuses on the element of leadership that has largely been neglected in the literature: character. Often thought to be a subjective construct, the book demonstrates the concrete behaviors associated with different character dimensions in order to illustrate how these behaviors can be developed, and character strengthened.

How do leaders learn to lead? How do they set themselves up for success? Through a series of interviews, Good Leaders Learn explores the real-life experiences of a wide variety of leaders from different industries, sectors, and countries to bring to light new lessons on the importance of life-long learning.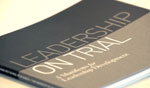 Leadership on Trial is a review of the leadership failings of the 2008-2009 financial crisis answering the questions: What went wrong? Was the leadership problem confined to the financial sector? What can we learn from organizations and leaders who survived and thrived? What do we need to do differently in leadership education and organizational leadership development to avoid a similar crisis?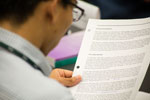 Here are the most recent research papers on leader character published in refereed journals, books and book chapters. You'll gain a detailed view of the Institute's work on leadership, including the impact of character on leader performance and outcomes.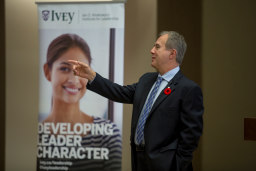 Review the most recent practitioner-oriented papers and articles to answer critical questions relating to leader character and its development. Gain a deeper understanding of character dimensions, how they are presented in everyday behaviours and why they are important to individual and organizational success.