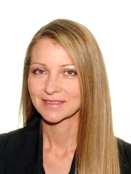 Marlene J. Le Ber
General Management, Richard Ivey School of Business, University of Western Ontario
(Re)Forming Cross-Sector Partnerships: Strategic Processes of Social Innovation

mleber@ivey.uwo.ca
Marlene J. Le Ber is starting her third year of doctoral studies in the Strategy stream of General Management at the Richard Ivey School of Business. She is an active member of the Building Sustainable Value research centre and the pan-Canadian Research Network for Business Sustainability. She received her MScN (Admin) from The University of Western Ontario in 1990 and her BScN also from Western.

Marlene's research focuses on the dynamic processes of social value creation with a particular interest in the healthcare industry. Her research passion is grounded in her professional experience. From 2000 to 2006, she was a member of the senior management team at the Lawson Health Research Institute with responsibilities for CSTAR (Canadian Surgical Technologies & Advanced Robotics) as well as city-wide research facilities planning and development. Prior to this, she directed the city-wide Perioperative Care program of the London Health Sciences Centre. She has also taught as adjunct faculty in the graduate program in the Faculty of Health Sciences at The University of Western Ontario (1992-2001, 2006-2010).

Since joining Ivey, Marlene has been studying frame-bending cross-sector partnerships between the non profit and for profit sectors. Her early findings have been presented and published in the proceedings of the ASAC conference last summer with further development being presented at AOM, SIM division this summer. Her insights have also spun a manuscript now under review at Long Range Planning, as well as a teaching case. Marlene is continuing to develop her grounded framework for the special issue of Organizations, and has been invited to present her research at "The Value Stream" of the Critical Management Studies Research Workshop this summer.

(Re)Forming Cross-Sector Partnerships: Strategic Processes of Social Innovation

This study contributes to the growing literature on social value creation by developing a grounded model of the strategic processes of social innovation in cross-sector partnerships. Drawing on four comparative longitudinal cases of dyads involving nonprofits and healthcare companies, the analyses speak to how partners imprint momentum towards success or failure. I show that early social value frames and risk frames create path-dependencies by narrowing partners' efforts to recalibrate their roles in the dyad, that partner disillusionment or complacency shifts emphasis from success to failure, and that relational attachment acts as a stabilizer by helping partners make temporary trade-offs under external constraints.