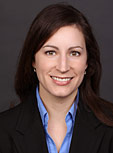 Brooke Lahneman
University of Oregon
Uneven cultural seeding and infusion in the Pacific Northwest wine industry.
Recent work on organizational culture suggests that organizations flexibly exchange cultural beliefs in dyadic exchanges with external groups, termed cultural cultivation. Drawing on interview data from the Pacific Northwest wine industry, I find that cultural cultivation is occurring unevenly among many organizations and a set of popular environmental certified management standards (ECMS). Many organizations infuse external cultural beliefs into their own cultures through the substantive adoption of ECMS practices. However, few organizations export their own cultural beliefs through participation on the board of directors of their adopted ECMS. These mechanisms underpin increased agreement regarding the meaning of 'sustainability' among organizations, and the emergence of a 'culture of certification adoption' at the industry level. This paper conceptualizes cultural cultivation as a more uneven process than has previously been described, in which fewer organizations have greater opportunity to shape the industry-level culture, from which many other organizations in the same industry draw.
Biography
I research the development and change of organizational cultures, routines, and practices. I am particularly interested in the development and change of organizational cultures toward sustainable operations and practices, particularly surrounding the adoption of environmental certifications. Before pursuing my Ph.D., I obtained my M.B.A. from ESADE Business School in Barcelona, Spain, and spent five years working in management consulting, international law, and the wine industry. I spend my free time exploring the great outdoors and spending time with my family.