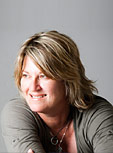 Charon Marais
University of Stellenbosch
A Relational Turnaround Theory of Complex System Transformation
The Eerste River Catchment in the Stellenbosch region in South Africa has overshadowed a long-term decline in water quality with a protracted and embittered stakeholder conflict over watershed management issues. The lost connectedness between society, spirituality and environment reverberates in the deep societal divides and voiced concerns.
This paper draws on my first person account of the social (re)assembly process I witnessed unfolding in the Eerste River Catchment to articulate a relational turnaround theory of complex system transformation as multiple parties and voices began to identify and illustrate progress, and a structural solution has been collectively championed since.
Biography
Charon Marais is a PhD candidate in Transformational Governance & Sustainability, registered at the University of Stellenbosch Business School (USB). Her research is part of a doctoral programme coordinated by the Transdisciplinary, Sustainability, Analysis, Modeling & Assessment (Tsama) HUB centre at the Faculty's School of Public Leadership (SPL), established to engage all the relevant knowledge-holding stakeholders with a view to conduct applied solution-based sustainability research in the Stellenbosch area.
She graduated as MBA from the University of Pretoria, and holds a Bachelor in Public Administration.Starting out as political analyst, she later joined a consultancy and project management company doing research to develop strategies and policies for the Gauteng Province Spatial Development Initiatives, and co-authored a book on entrepreneurship in police management. After venturing into co-ownership and managing several franchise outlets for a few years, she returned to development strategies and turnaround projects as an independent portfolio manager and researcher. She initiated and actively manages the Stellenbosch River Collaborative (SWC) with funding.