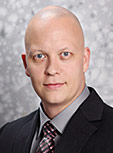 Jake Grandy
University of Southern California
Regulatory Discretion And Firm Success: An Examination Of U.S. Hydroelectric Facility Licensing, 1900-2012.
While prior studies have examined the role of policy formation by legislators on firm performance, survival and entry and exit, few studies have examined the effect of policy implementation by regulatory agencies on firms. This study addresses that gap by looking directly at state-level regulatory agencies and their impact on firm entry and survival. Empirically, I examine the licensing hydroelectric facilities in the U.S. from 1900 to 2012. I suggest that the discretion given to regulatory officials to interpret and implement policy creates political opportunity structures which firms and external stakeholders exploit to their advantage in a differential and non-linear fashion.
Biography
Jake Grandy is a PhD Candidate in Strategy at the Marshall School of Business, University of Southern California. His research agenda explores how firms influence and are influenced by external stakeholders (government, social movement organizations, the media, consumers, local communities). He draws on stakeholder theory, institutional theory and the resource-based view to examine this issue in the context of corporate social responsibility. For example, his recent research (with Shon Hiatt and Brandon Lee, in Organization Science) uses data on U.S. petroleum companies to show how different tactics employed by environmental activists differentially affected firms' internal and external responses. His dissertation extends this line of research and examines how firms' success and survival is affected by the interaction of different regulatory conditions and social movement pressures.