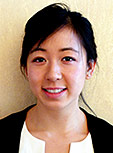 Jennifer Wang
Stanford University
Social Norms At Work: Peer And Perceived Mba Experiences Of Environmental Sustainability.
Researchers have noted that business schools have traditionally lagged behind global business trends in areas concerning sustainability.  While explanations for this gap typically center on the role of institutional forces and signalling in creating and driving this lab, this paper seeks to add another dimension to these explanations – that interactions and experiences of social norms at the individual, peer-to-peer level reinforce certain beliefs that unaddressed, pose significant barriers to changes in social norms.  By interviewing 52 second-year MBA students at a top-tier U.S. business school, we collected qualitative in-depth interview data that allowed us to examine how the cycle of pluralistic ignorance is created and perpetuated when (i) explicit and visible environmental engagement is lacking, (ii) environmental actions are mis-attributed to other motivations, and (iii) environmental issues are seen to be innate and fixed "passions", rather mutable and business-relevant interests.
Biography
Originally from Saskatoon, Saskatchewan, Jennifer Wang is currently a Ph.D. student with the Stanford Emmett Interdisciplinary Program and Environment and Resources (E-IPER), supported by a Stanford Graduate Fellowship. She has founded numerous organizations, and has worked at a number of organizations including the World Bank, the NRDC, and BIT to address issues of environmental, and in turn, human sustainability. Her current academic research investigates human behaviour and attitude change, looking particularly at corporate norms and shifts in decision-making and practices regarding environmental sustainability and climate change. She currently leads the Stanford Environment Behaviour group, and recently led a graduate workshop series on interdisciplinary research methods and epistemologies. Jennifer is a recipient of the Canadian Top 20 Under 20 award, an accomplished pianist, and has previously received international recognition for public speaking and debate – skills she now applies to science communication in her role as an oral communications coach at Stanford.