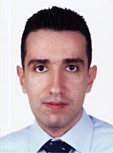 Ramzi Fathallah
Western University
Survivorship as Emplacement: How Turbulent Environments Enhance Mastery over Adversity.
Using 16 longitudinal case studies of organizations operating in Lebanon from 1922 to 2014, this study advances an inductive theory of survivorship in troubled settings. We extend a long and large literature on survival research on organizational studies and complement recent insights from international management and entrepreneurship in danger and conflict zones by suggesting that survivorship is not a one-time response but rather a progressive strengthening processes as organizations respond to repeated events punctuated periodically by specific proof of their new found strength. When our protagonists explained their renewed commitment to this politically volatile context, they bypassed the many external events outside their control and underscored instead their emotional, rational, spatial and temporal reasons to stay. This multi-dimensional relationship to one's context fostered a growing sense of emplacement. We suggest revising the prior understanding of survivorship as an event-specific outcome and propose instead a notion of survivorship as multi-dimensional emplacement.
Biography
Ramzi Fathallah is a Ph.D. student in general management at Ivey Business School, Western University in Canada. His research interests lie at the intersection of strategy and international business. Prior to pursuing an academic career, he worked as a management consultant and a university lecturer. He holds a Master of Science in Management from the London School of Economics and Political Science, and a Bachelor of Science in Banking and Finance from the Lebanese American University. He is interested to understand how firms survive and grow in adverse environments, particularly in politically hostile contexts. For his thesis, he seeks to further develop a framework of business continuity and sustainability amid environmental turbulence, with the Middle East as a case study.