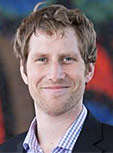 Simon Pek
Simon Fraser University
The Process of Integrating Sustainability into an Organization's Culture.
Biography
Simon Pek is a third-year PhD Candidate at the Beedie School of Business at Simon Fraser University. Simon's primary research centres on how organizations, particularly global organizations, can integrating sustainability into their organizational cultures and day-to-day actions. In addition, he researches occupational health and safety, organization change, and organizational routines. Prior to commending his doctoral studies, Simon worked internationally for the LEGO Group and Magnestita Refractories. He is a co-founder of Democracy In Practice, a non-profit dedicated to democratic innovation, experimentation, and capacity building.