Stacey Fruitman, angel investor and advisor, specializes in global sustainable fashion innovations. Her investments and experience are changing the game for the fashion industry and female founders.
A Journey of Twists and Turns
For Stacey Fruitman, after graduating with an HBA in 1992, a career in 'green' business (now known as sustainability) was not an obvious choice. Stacey was always interested in fashion and pursued an MBA in Luxury Brand Management from ESSEC (France) after her HBA. However, the internet was even more exciting to Stacey, so she moved to NYC  in 1998 to work for an internet start-up.
Stacey used her business acumen to analyze clients digital initiatives and realized the potential for environmental impact by transitioning multi-national companies to email marketing from paper, saving hundreds of thousands of trees.  This opportunity, and later ones, would open Stacey's eyes to sustainability's potential and her keen interest in it.
Stacey later moved back to Toronto to work for Tridel, Canada's largest condominium developer , who had committed to building to LEED standard. She encouraged Tridel to create the 'Ecosuite ', a high design sustainable model suite to demonstrate that "Green did not need to be granola". This model suite was a great publicity success, with media outlets like the New York Times travelling to Toronto to profile it. The suite was also featured on JetBlue airline to showcase "Living Green".
Fashion-Forward Impact
In 2015, Stacey launched Style with Substance, to mesh her experience in innovation and sustainability with her initial passion industry, fashion. Stacey was unsure what she would do in the industry, but after a great amount of networking, she realized there was a gap in Canada – nobody was investing in early-stage sustainable fashion innovations. Stacey had found her place.
 Since 2018, Stacey has invested in 22 companies, of which 17 are female-founded. She sees great importance in investing in women-led start-ups as these businesses receive less than 3% of all venture capital (VC) funding, and only about 12% of decision-makers at VC firms are women. Stacey now advises the MaRS Discovery District Women in Cleantech Accelerator and is on the General Partner Advisory for The 51, a feminist financial fund. In addition, Stacey is an Advisor for Amplify Capital, Alante Capital and the Toronto Metropolitan University Fashion Zone.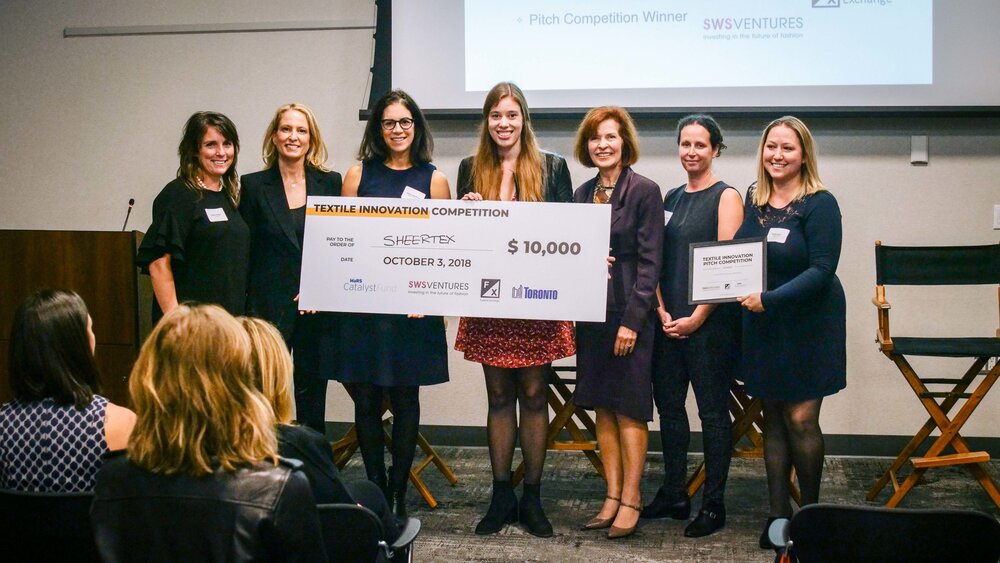 Ingredients for Success
For Stacey, passion, drive, tenacity, and a willingness to collaborate make a great entrepreneur. She notes that for great ideas to succeed, one must balance them with great business sense.
Stacey's advice for students is to "look for the signs." She emphasizes the importance of intuition when making significant life decisions. Life experience has taught Stacey that the most unexpected paths can lead to remarkable outcomes. She encourages young professionals to understand their strengths and how to utilize them best, employing the perspectives of others to make up for areas where they lack experience. She emphasizes how important it is to stay innovative, which keeps you on an exciting career path and meeting great people along the way.
Regarding the future of business, Stacey notes - "We're at an inflection point. The face of business is changing". She sees the need for more collaboration, cooperation, and respect in the business world.