Navigate to: Sustainability Home > Priorities > Innovation > Innovation Learning Lab
The Ivey Centre for Building Sustainable Value is convening leading organizations to 'innovate the innovation process'.
The Ivey Innovation Learning Lab is a new approach to learning that builds unique insights from leading academic thinking and peer-to-peer dialogue with fellow leaders. Participants come from business, government, and academia.
The Lab consortium knows that the way in which people live and work is being profoundly disrupted. The knowledge and tools of the past will not necessarily help navigate the future, nor solve the urgent and complex challenges facing society and business.
The 22 consortium members are sector leaders in innovation. They recognize the value of working with others to continuously improve their innovation process. Find out more in the video below.
More on the Ivey Innovation Learning Lab 
Throughout 2019-2024, the consortium is convening quarterly in Toronto to tackle key parts of the innovation process.
The Lab deploys a cutting-edge approach to executive education, convening senior leaders and academics to co-create new insights on the frontier of knowledge. Each session is animated by a world-class thought leader followed by highly-interactive exchange – all informed by the latest research and Ivey's ground-breaking work on innovation and disruption (see below).
The topics are chosen by the participating organizations. Anchored in design- and systems-thinking principles, topics to be covered in 2020-21 will include design processes, collaboration, mindsets and culture.
Ivey delivers the Lab in partnership with MaRS Discovery District, North America's largest urban innovation hub. Ivey Professor Tima Bansal leads the Lab in collaboration with Dr. Alex Ryan from MaRS.
Expected outcomes
The Lab provides a learning journey for the organizations represented in the consortium. Participants build critical innovation capabilities that mitigate the threats of disruption and shape their strategic and competitive context by:
Learning from academics and businesses on the innovation frontier
Building a network of executives across different sectors that can build new value chain possibilities and spark creativity
Overcoming specific challenges with the help of other members
The Lab is also challenging, exciting and fun.
Interested?
To find out more, please contact Crista Renner: crenner@ivey.ca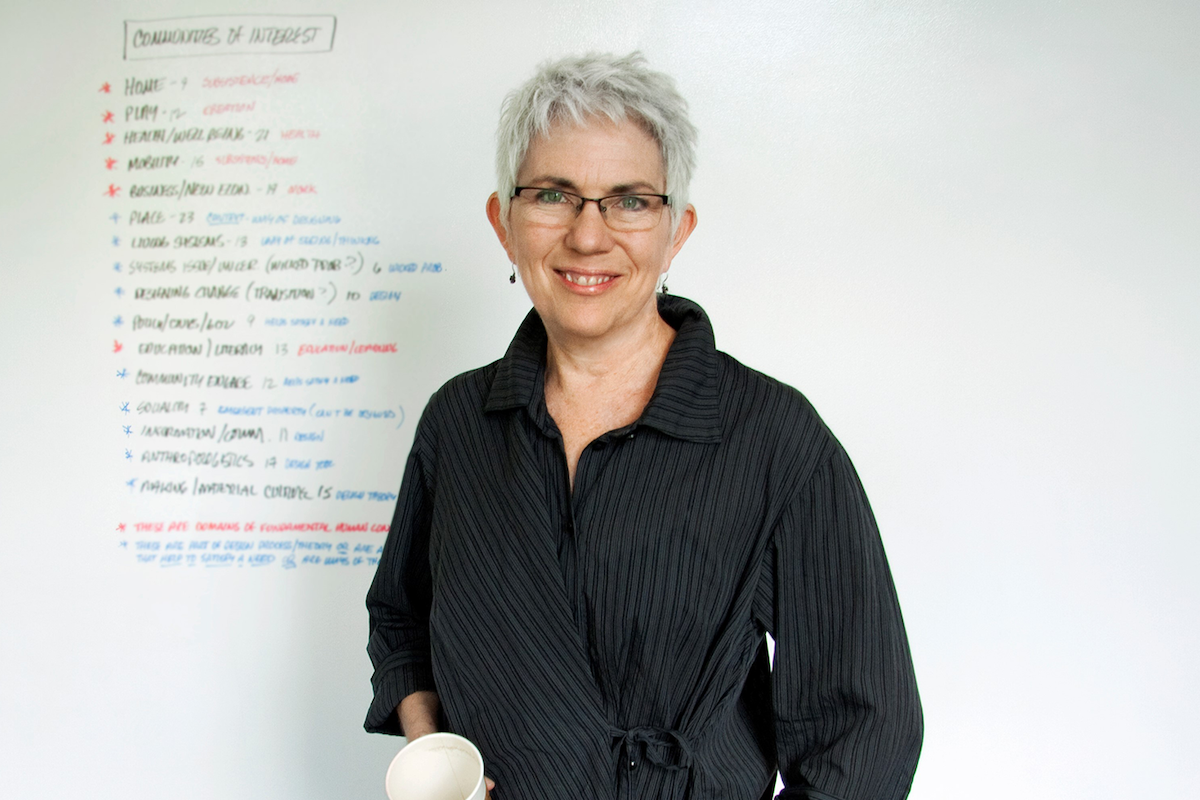 Terry Irwin (January 2021)
The sixth Lab session featured Terry Irwin, Professor and Director of the Transition Design Institute at Carnegie Mellon University for a second time. Terry hosted a 3-part workshop on transition design as an approach to solving wicked problems.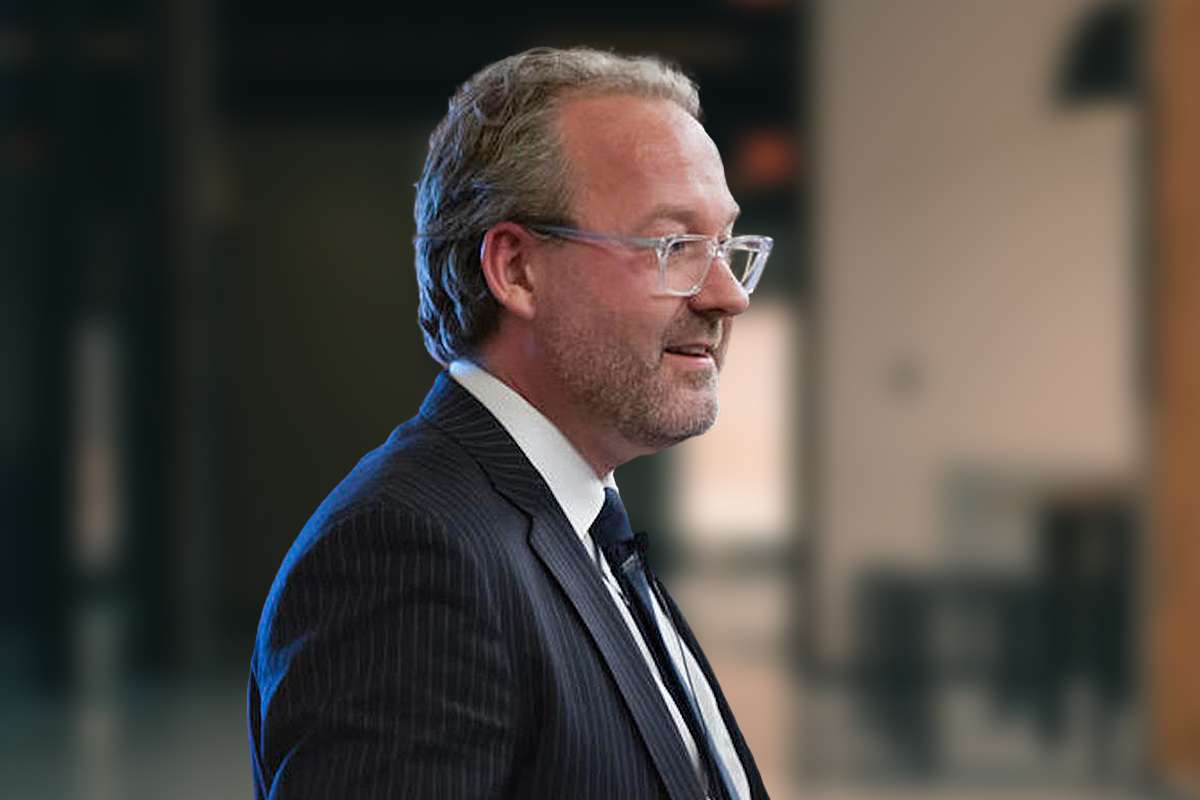 Jorrit De Jong (October 2020)
The fifth Lab session featured Jorrit De Jong, Senior Lecturer in Public Policy and Management at Harvard Kennedy School and one of the world's leading scholars on collective governance to address multi-stakeholder problems.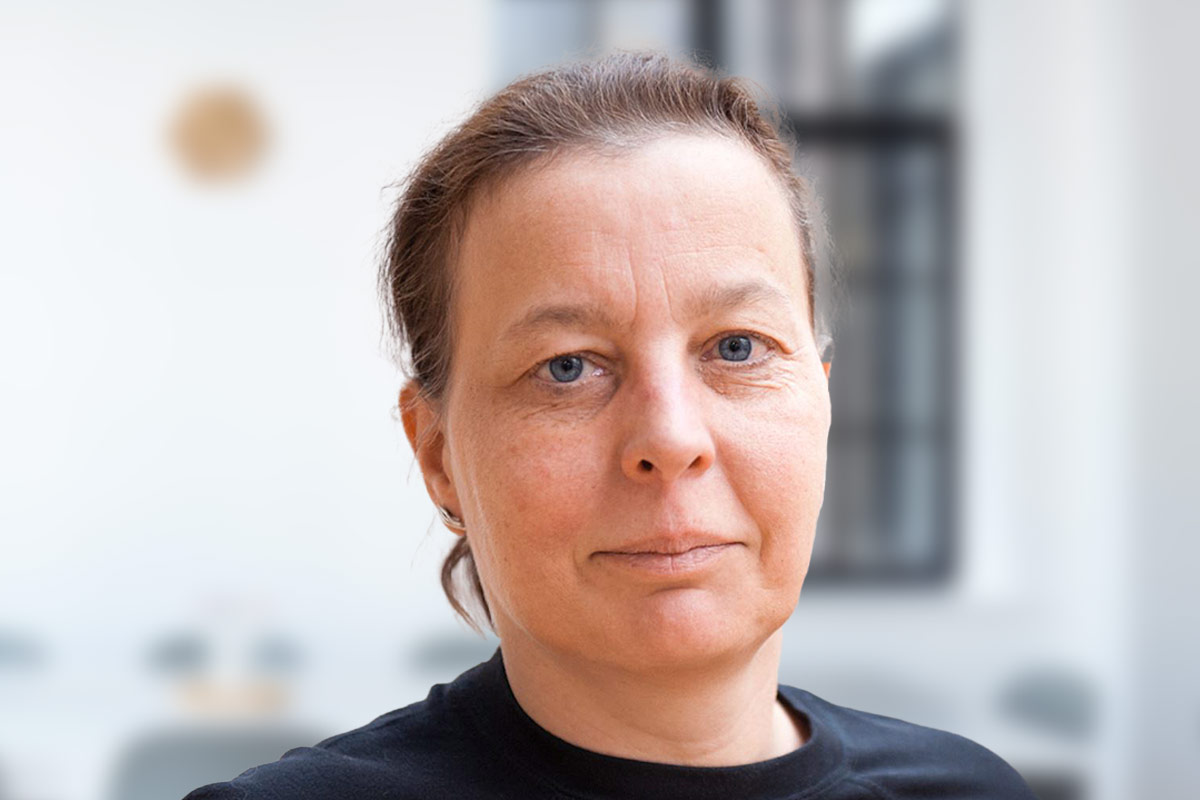 Kristel Van Ael (July 2020)
The fourth Lab session featured Kristel Van Ael, Creative Director and Partner at Namahn and Associate Professor at the University of Antwerp. Van Ael spoke about systemic design – the combination of systems and design thinking.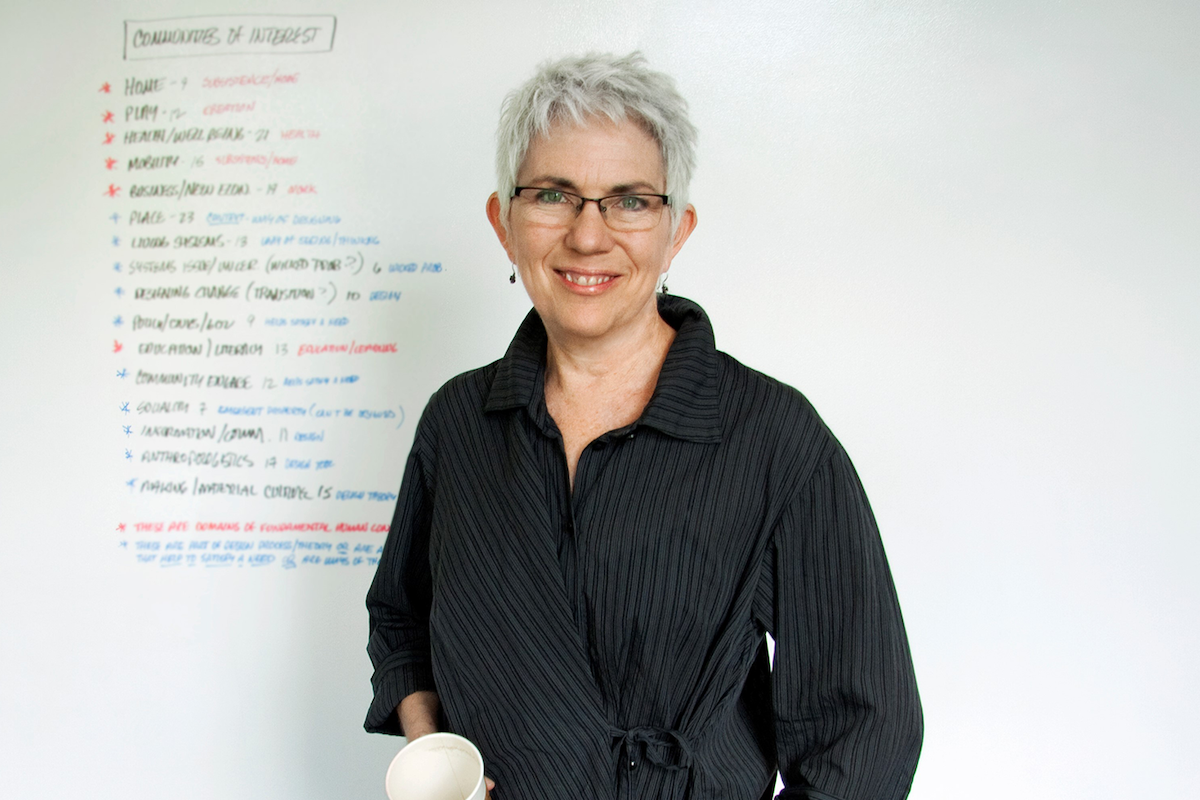 Terry Irwin (April 2020)
The third Lab session featured Terry Irwin, Professor and Director of the Transition Design Institute at Carnegie Mellon University on imagining a more desirable future in the face of a global pandemic.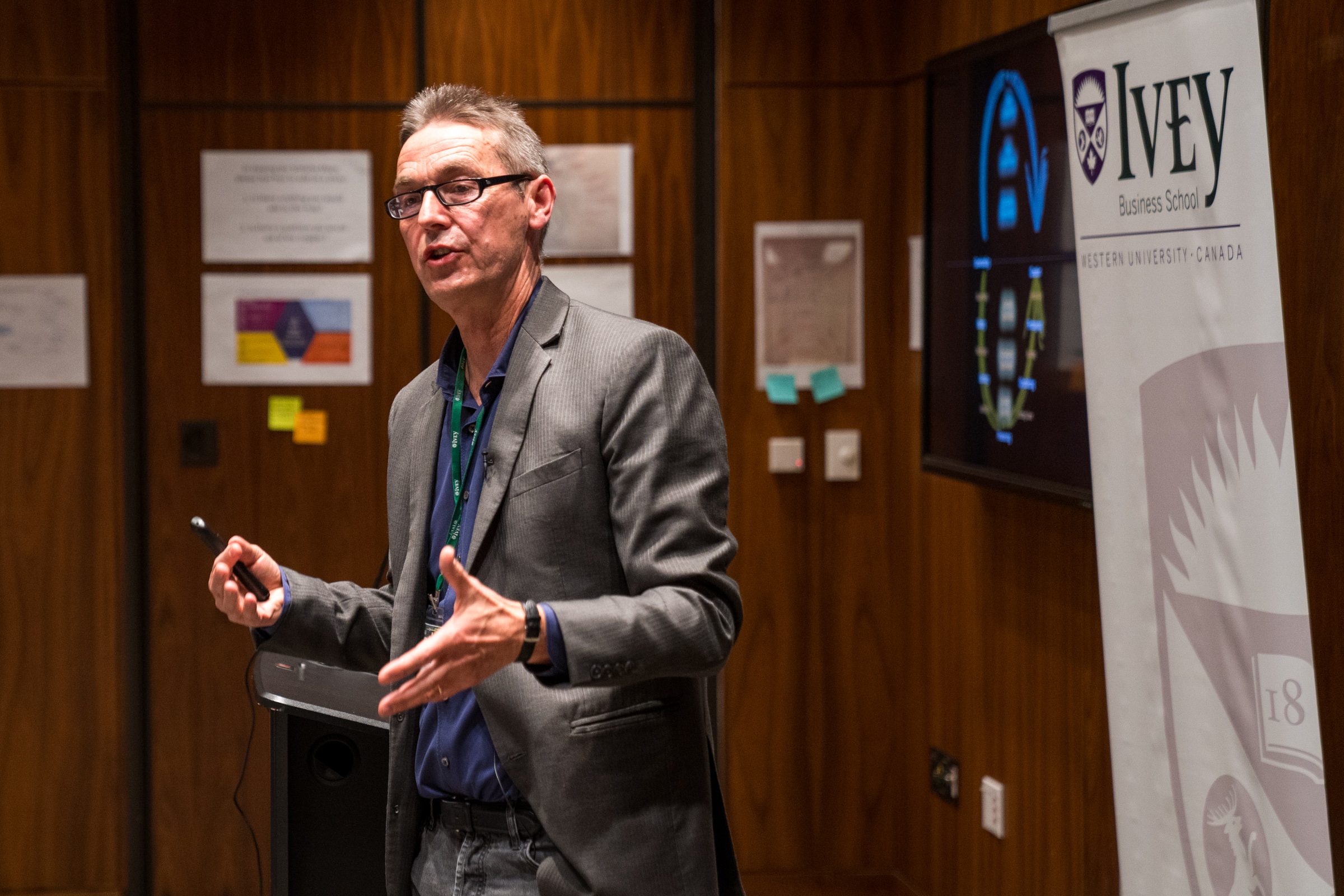 Otto Scharmer (January 2020)
The second Lab session featured Otto Scharmer, a world-renowned researcher and author on systems transformation.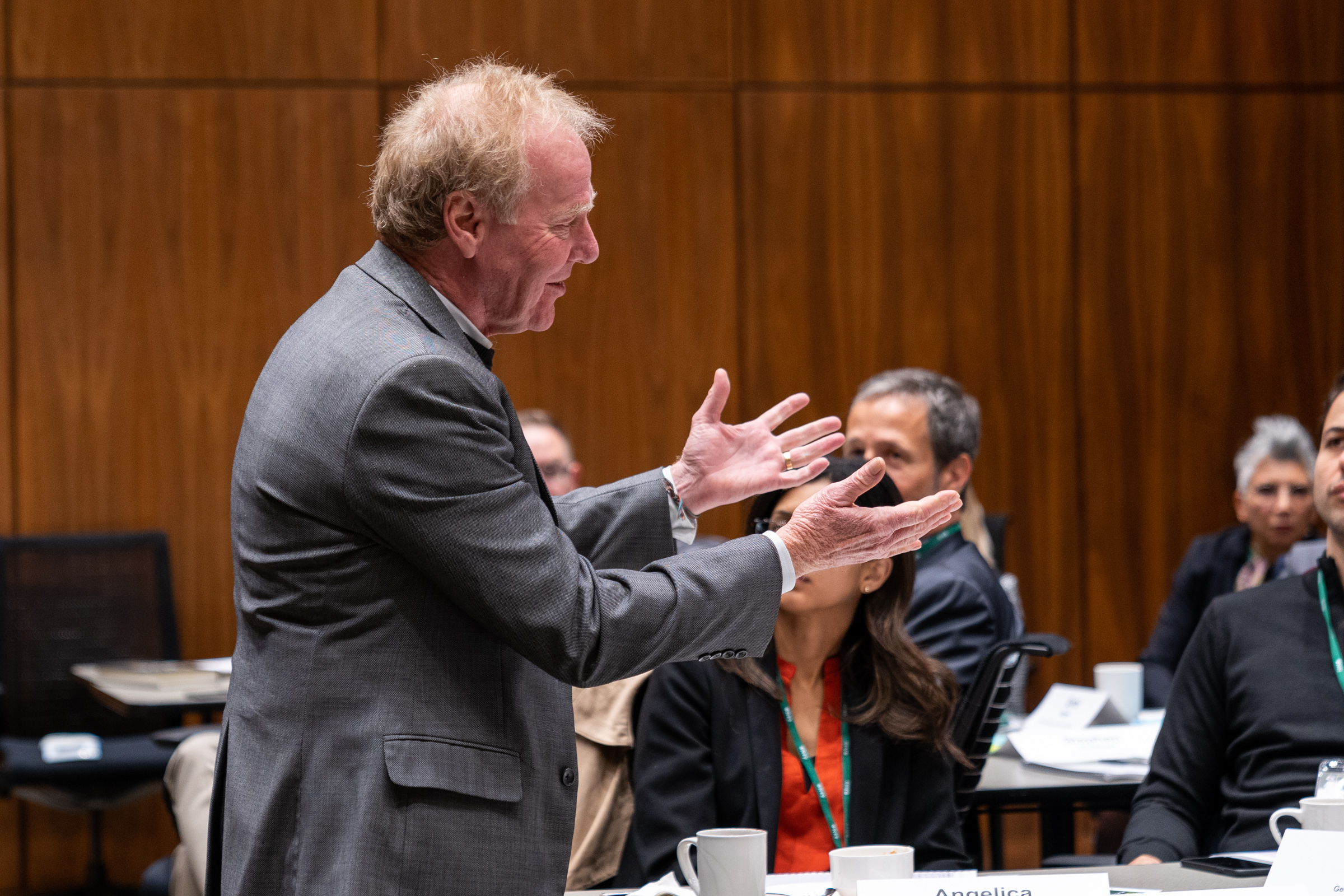 Peter Senge (October 2019)
The first Lab session featured Peter Senge, world-renowned academic and author on complexity, learning and systems thinking in organizations.
Ivey's other work on Innovation and Disruption