The Ivey Centre for Building Sustainable Value is convening leading organizations to 'innovate the innovation process'.
The Innovation Learning Lab is a new approach to learning that builds unique insights from leading academic thinking and peer-to-peer dialogue with fellow leaders. 
The Lab consortium of business, government and academic leaders knows that the way in which people live and work is being profoundly disrupted. The knowledge and tools of the past will not necessarily help navigate the future, nor solve the urgent and complex challenges facing society and business.
The 19 consortium members are sector leaders in innovation. They recognize the value of working with other business and academic leaders to continuously improve their innovation process. Find out more in the video below.
Second Lab Session with Otto Scharmer (January 2020)
The second Lab session featured Otto Scharmer, a world-renowned researcher and author on systems transformation. Find out more.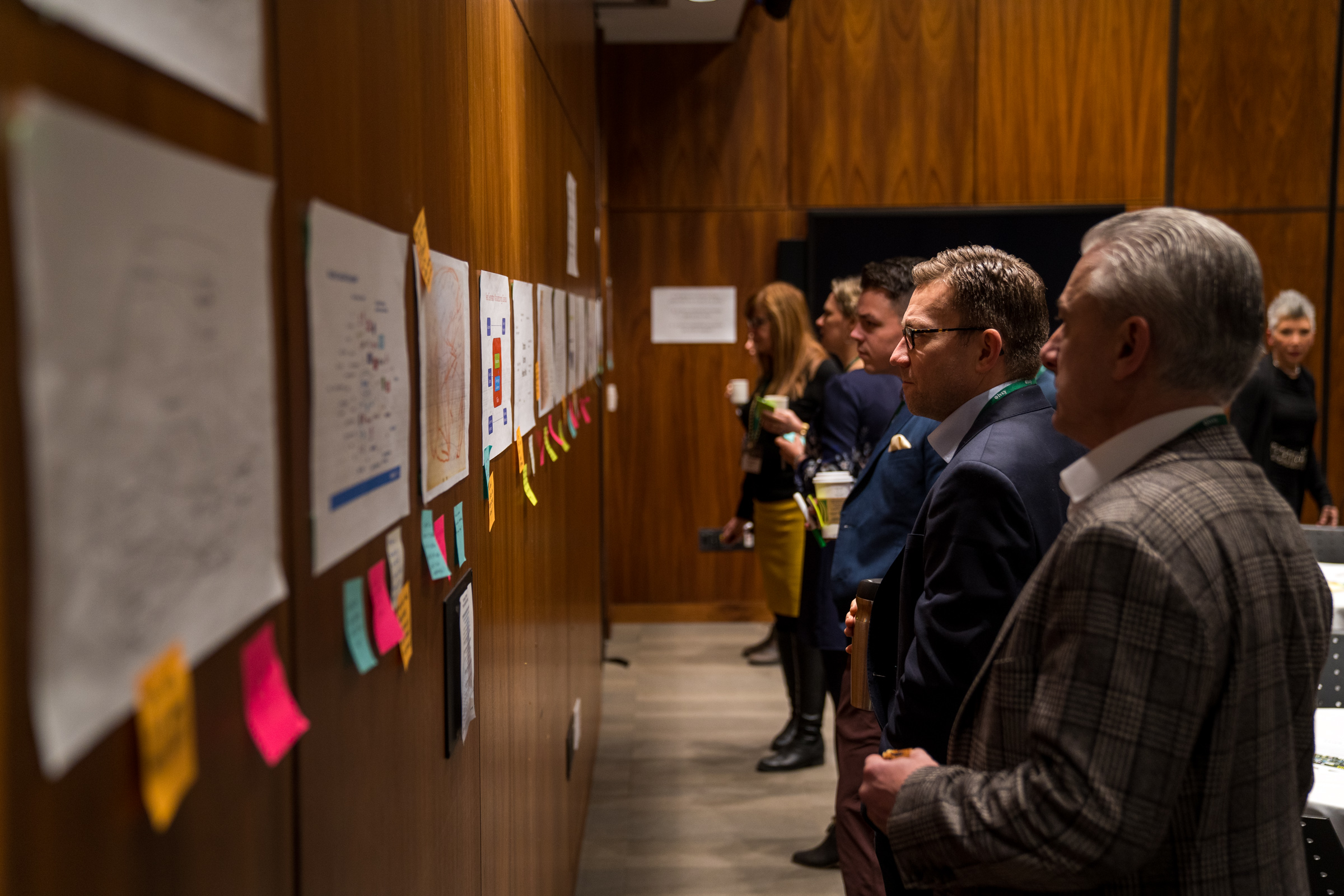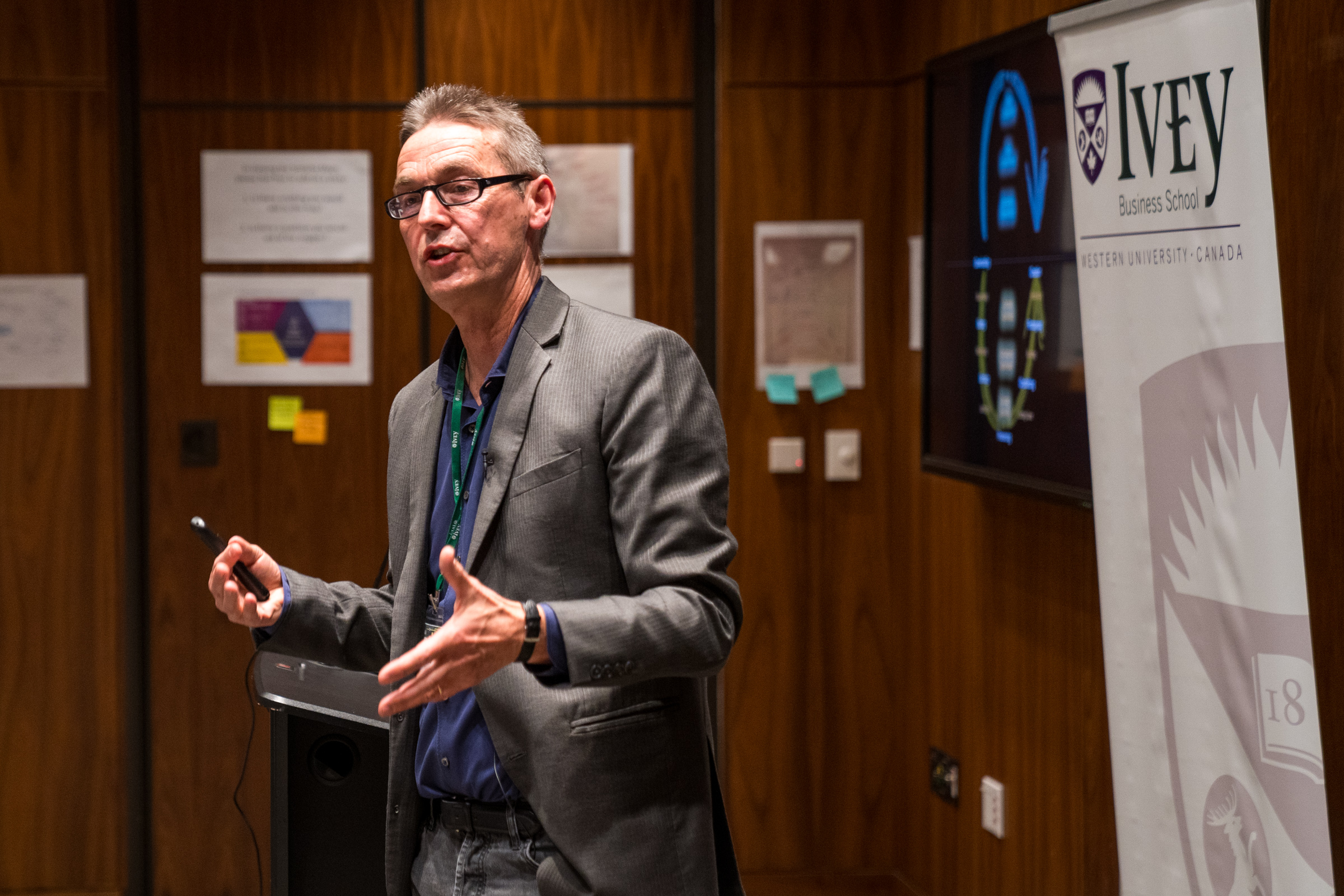 First Lab Session with Peter Senge (October 2019)
The first Lab session featured Peter Senge, world-renowned academic and author on complexity, learning and systems thinking in organizations. Find out more.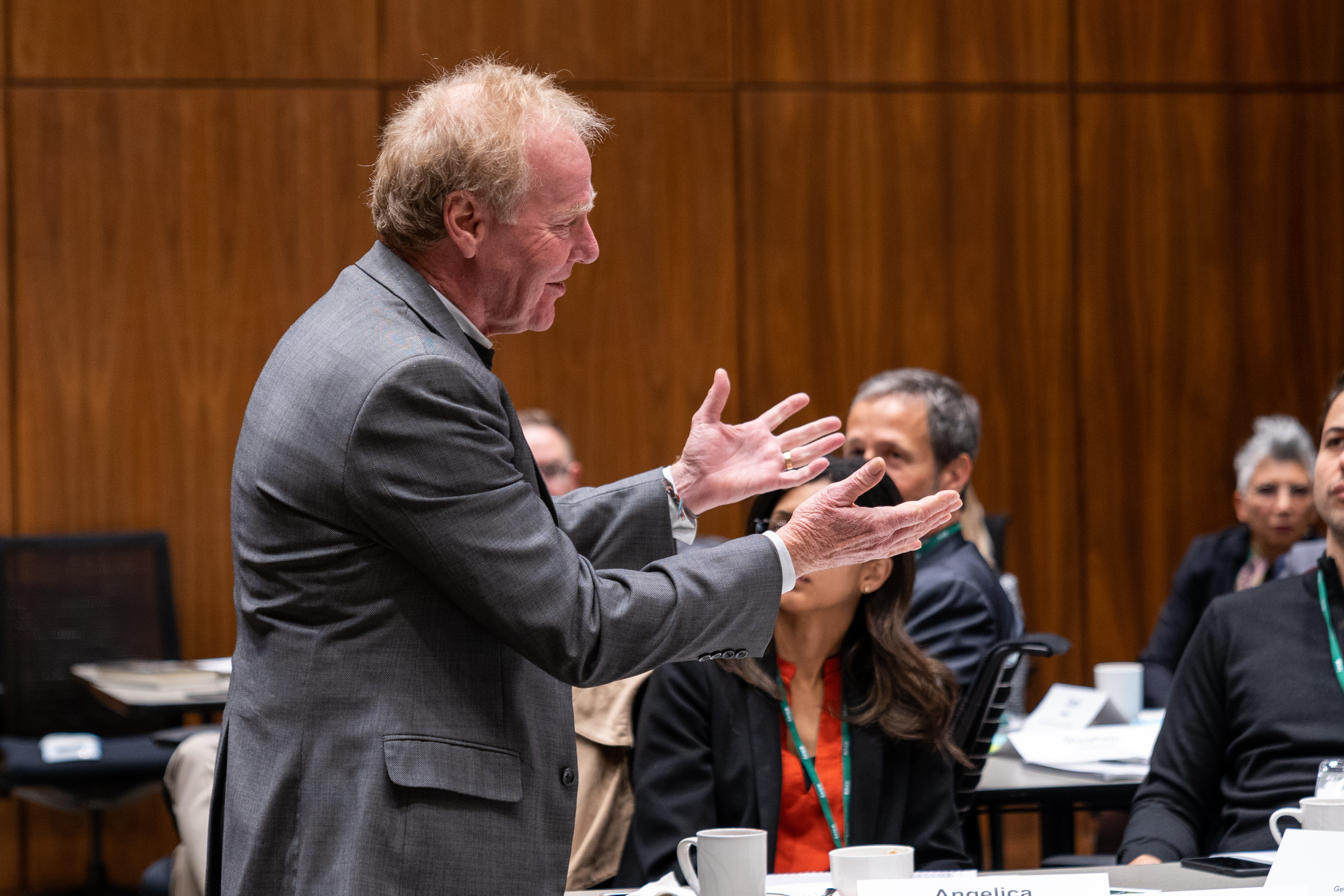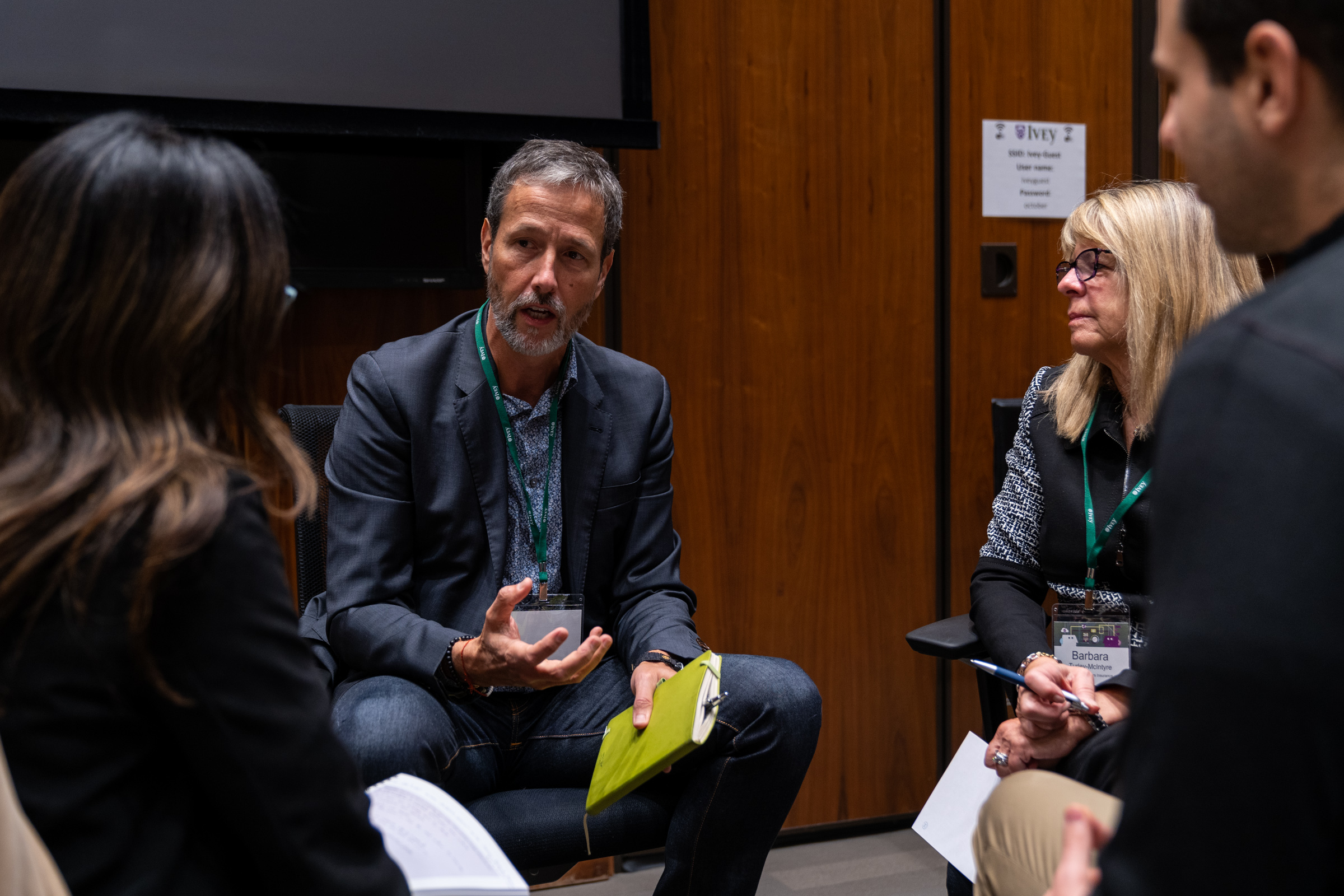 More on the Ivey Innovation Learning Lab 
Throughout 2019-2024, the consortium is convening quarterly in Toronto to tackle a key part of the innovation process.
Each Lab session is animated by a world-class thought leader followed by highly-interactive exchange – all informed by the latest research and Ivey's ground-breaking work on innovation and disruption (see below).
The topics are chosen by the participating organizations. Anchored in design- and systems-thinking principles, the topics could include:
Problem definition
Collaboration
Creativity
Governance, culture, and leadership
Ivey delivers the Lab in partnership with MaRS Discovery District – a leading institution in Canada's innovation ecosystem also seeking to innovate the innovation process through systems thinking.
Ivey Professor Tima Bansal leads the Lab in collaboration with Dr. Alex Ryan from MaRS.
Who is the ideal member organization?
Members must be innovation leaders in their sector
Committed to innovating systems solutions – for the firm and society
Committed to collaborative learning with diverse participants
Open to big ideas and experimentation
Expected outcomes
The Lab provides a learning journey for the organizations represented in the Consortium. Participants build critical innovation capabilities that mitigate the threats of disruption and shape their strategic and competitive context by:
Learning from academics and businesses on the innovation frontier
Building a network of executives across different sectors that can build new value chain possibilities and spark creativity
Overcoming specific challenges with the help of other members
Benchmarking the evolution of your own innovation process over time
The Labs are challenging, exciting and fun.
Interested?
To find out more, please contact Matthew Lynch: mlynch@ivey.ca
Ivey's work on Innovation and Disruption