Describe the role you play professionally:
I plan, deliver and advise public and private sector clients on infrastructure that supports the movement of goods and people.  Up until September 2020 I led and grew WSP's Rail & Transit business in British Columbia working with municipalities, transit agencies, port authorities, resource clients and rail operators. This fall I relocated to Toronto as the Rail & Transit Lead for GTHA where I am focused on our Key National Clients to support their ambitious expansion plans. One current program I am leading is an alternative delivery model for a portfolio of station upgrades as part of Metrolinx's RER program.
What is the most challenging aspect of your job?
Simply put: Capturing a client's ideas, to deliver a project that serves their future needs.
The Challenge: Doing so with evolving methods, in a competitive market, while providing differentiation that speaks to your client. 
What is your biggest professional accomplishment?
Delivery of a Comprehensive Study that assessed the condition of an existing rail line on Vancouver Island and its readiness to be converted into a commuter rail line in Victoria. I worked with our client to assess cost for retrofit, identify risks and developed operation plans for the first ever high frequency commuter rail in Victoria. One interesting piece of technology that was employed involved mapping anonymous mobile phone patterns to determine potential ridership models, a very powerful tool. I was also able to advise on partnering models and help our client communicate with provincial governments and First Nation communities that were impacted by the project.
Why did you decide to do an EMBA?
I've known I wanted to do an MBA since I was studying engineering in my undergrad. I've always had an interest in the growth and operation of a business and what it takes to be a successful one. However, I also thought engineering would offer me a strong base to build my skills on. So, once I developed my technical engineering foundation, I took on business development and commercial responsibilities within our business line. I knew I could deliver more value to the industry by combining my consulting experience with an MBA. Better yet, I am already getting a chance to leverage my EMBA by developing strategy for WPS's National Account Management program.
What is the most significant thing you've learned at Ivey?
Just one?
The power of people and leadership and the impact they have on a business' trajectory. So much can be said about tapping into and realizing the full potential of a workforce. Or, misguided efforts impeding a company's ability.
How many solutions there are to a given problem. Ripping a case apart in class has opened my eyes to how different industries, value different things.
The power of analytics. In data we trust.
What's been the most surprising aspect of the Executive MBA journey to date?
The people – The classmates really become more than just connections, they're your EMBA family. We're all here to support each other more than I could have imagined. It's a rare opportunity at this point in life to invest this much time into new relationships. I couldn't be more grateful for the friendships I've formed.
What books are on your bedside table right now?
Strategic Analysis and Action
Financial Management
How do you manage stress (i.e. sports, exercise, meditation etc)?
My methods change over time. Sometimes meditation, but usually some form of outdoor activity to help me unplug. Be it mountain biking, skiing, hiking or running.
Industry: Consulting – Infrastructure
Ben Prashaw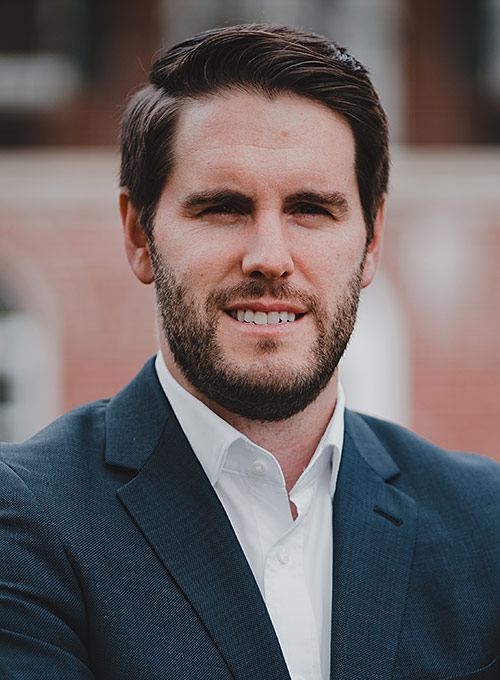 Rail & Transit Lead – Greater Toronto & Hamilton Area
Toronto, Canada