Describe the role you play professionally:
In my role of Executive Director at Frontlines, I am responsible for ensuring that Frontlines is sound financially, and that staff are meeting the goals of the organization, which is to address the pressing needs of children and youth in marginalized communities such as Weston. I am also the founder of an organization called BrAIDS for AIDS, which seeks to raise awareness of HIV/AIDS in African, Caribbean, and Black communities in Canada and internationally. Through my experience of raising funds and building communities through my two organizations, I have gone on to develop curriculum on community development and fundraising, and now teach at Sheridan College in Toronto.
What is the most challenging aspect of your job?
In the not for profit sector, it is always challenging to remain relevant when there are so many charities and not for profits popping up and competing for very similar funding from governments, corporations, and individuals. Furthermore, funding in the not for profit sector is very piecemeal and, as a result, there is always the challenge of diversifying funding streams.
What is your biggest professional accomplishment?
I never envisioned that my organization, BrAIDS for AIDS, that I created back in 2008 would have the extensive impact that it has had, not only in Canada but internationally. BrAIDS for AIDS has had an impact on individuals, such as youth in prisons and schools, and women in abusive relationships. It has been recognized by organizations, such as L'Oréal Paris.
Why did you decide to do an EMBA?
Not for profits and charities are still businesses that create surplus or deficits as opposed to profits and losses. I thought it would be wise for me to learn the workings of business, and strategic planning and implementation to better support various not for profits that I work for and will work for in the future. Additionally, since many of the donations I receive come from corporations, I must be able to speak the language of corporations to gain additional funding, as well as network with the future leaders of corporations.
What is the most significant thing you've learned at Ivey?
I have learned I am not the only one with insecurities, and every person in my class is just trying to find his or her way through this EMBA journey. Despite all the elements of diversity that I present visibly and invisibly, I do belong and I am capable of succeeding. 
What's been the most surprising aspect of the Executive MBA journey to date?
The number of individuals who reach out and support my charity, and my personal and professional growth.
What books are on your bedside table right now?
My Bible and my case books. You will come to find that your casebooks and textbooks become items that are good to refer to. I refer a lot to my leadership and negotiation cases and articles to share information to my direct reports on how they can improve with their direct reports.
How do you manage stress (i.e. sports, exercise, meditation, etc.)?
I exercise a lot, particularly exercise that involves dancing. I do Spin, Socacize, and Zumba. I also play exercise/dance video games like Just Dance.
EMBA '21
Ivey Business School
Stachen Frederick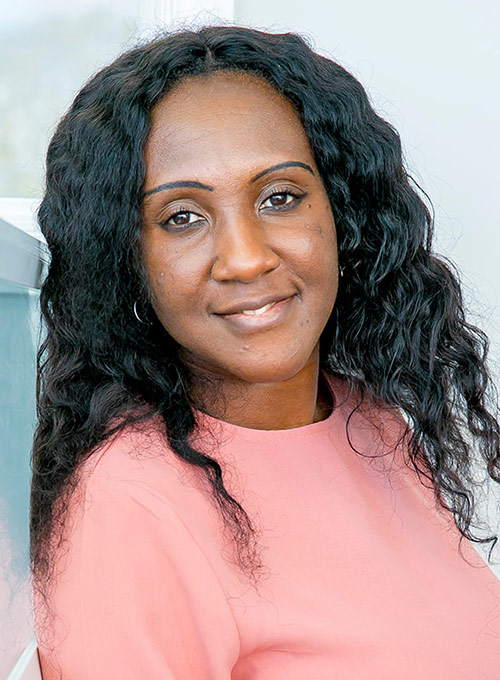 Executive Director, Weston Frontlines Centre
Toronto, Canada