Amanda Santi, EMBA '22, Head of Customer Success at TimePlay Inc., on coming together and leading teams to success
Amanda Santi, Executive MBA '22, pursued Ivey's Executive MBA program to sharpen her skills and push herself outside her comfort zone to achieve personal and professional growth opportunities. What she discovered was a personal growth journey that not only expanded her knowledge and experience but has also provided a network of life-long friends.
"I'm now part of a senior leadership team which drives business decisions and has direct impact on the success of every aspect of the organization," says Santi, Head of Customer Success at TimePlay, an interactive gaming company focused on social experiences.
"Prior to completing my Executive MBA, I don't think I would have had the skills or mindset to be a leader in such a robust role."
Santi was recruited during her EMBA into her current role, which involves developing the vision and strategy to help TimePlay's clients achieve their business objectives. And while she wasn't planning on making a career change when she began the program, by the end of her 18 months at Ivey, she says the move just felt right.
"The Executive MBA Program formalized a lot of my existing skills, but it also filled in the gaps and provided me with an abundance of new knowledge," says Santi, whose previous role was a marketing manager at PlayStation Canada.
"There were so many aspects of business I was exposed to that sparked my interest and really helped to broaden my global view of business."
The Executive MBA also taught Santi how much she enjoyed leading teams and helping people come together towards common goals.
"It's very easy in any job to become siloed – to put blinders on and keep your head down to get work done – the Ivey program teaches you to keep your head up and seek out new opportunities that are sustainable and adhere to an organization's values. It is not only about IQ, but also about the EQ, and fulfilling your purpose as a leader to be successful," she says.
"You can force yourself to learn concepts, but the idea of leadership through being vulnerable and learning how to inspire teams towards one goal was an extremely valuable takeaway."
And while leadership courses taught her how to effectively keep colleagues motivated, how to coach, and how to defuse situations, it was the learning groups and discussions with peers that really allowed Santi to hone her leadership skills.
"Everyone has so much value to give, and it was incredibly inspiring to see that come alive in the classroom. One of the things I established in learning teams is I really enjoy bringing people together and learning how to lean on different skillsets to get the job done. Beyond just the leadership-focused classes, every group setting in the Executive MBA was a leadership opportunity."
For Santi, that sense of teamwork and collaboration spilled out of the classroom as she and her classmates worked to support each other while juggling the demands of the program such as work and family obligations – something that was top of mind for her as the mother of two young daughters.
"It's a lot to absorb and a lot to manage, but it's about how you come out stronger together. Many of us went through big life changes throughout the program and we were all there to support each other," she says.
"The same applies in our professional careers. Supporting colleagues really fosters a strong work environment and workplace culture, because life is unpredictable, and things can and do go awry. Yet if everyone is feeling valued, and they are engaged and motivated in their work, then everyone, including the company, will succeed."
She encourages anyone thinking about an Executive MBA to be transparent with their work, family, and friends about the time commitment it will be, as well to actively seek out a mentor within the Ivey network.
"As a professional woman, I tend to take on as much as I can, but I suggest stopping and asking for help if you are feeling overwhelmed. The Ivey network is there for you to lean on, and we all help each other succeed to achieve our personal and professional goals. I am confident that this network of leaders is something that I will continue to leverage and support throughout my professional career," she says.
"Women are underrepresented in MBA programs, but the investment in yourself, your family, and your future, as well the opportunity to build a larger community of female leaders is so important. I strongly encourage anyone seeking to achieve more growth in their careers to consider the Ivey program. I am incredibly grateful for the personal and professional growth I have achieved and the network I have developed by completing my MBA with Ivey."
EMBA '22
Ivey Business School
Amanda Santi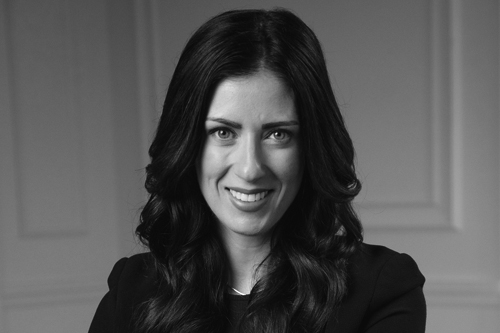 Head of Customer Success, TimePlay Inc.
Toronto
Canada
Ivey In One Word:
Collaborative