Gabriel Granatstein, Executive MBA '21, CEO of Canada Tire Inc., on developing the language and tools to bring about corporate change.
As a military veteran and former labour lawyer for Target's Canadian expansion, Gabriel Granatstein, Executive MBA '21, has navigated his share of difficult challenges.
But when it came time to take over his family's business as CEO of Canada Tire Inc., Granatstein, knew he'd be better equipped to tackle this latest undertaking if he could learn to ask the right questions.
"The language of business is quite different from the language of law, and I felt that having that toolkit would help me in my job," says Granatstein.
"Ivey put a vocabulary around it that helped me have better conversations with our accountants and lenders, and it made me more confident."
Canada Tire became the subject of several group projects for Granatstein and his fellow students while at Ivey. This gave the group access to people and financial information they wouldn't otherwise have access to, and left Canada Tire with recommendations around optimizing purchasing and reworking its website. It even provided Granatstein himself with an analysis of his leadership style.
But perhaps most importantly, the Executive MBA (EMBA) Program allowed Granatstein to pose questions and implement changes to the 93-year-old tire distribution business in a constructive and non-threatening way.
"People want positive change, they want to know that the company's succeeding," he says.
"Particularly in the last year, because of the pandemic, we had to make changes, we had to make hard choices, and Ivey was a vehicle that allowed me to make more changes than I would have otherwise on my own."
Learning about the way different companies ran their business helped Granatstein implement operational changes, but it also provided Canada Tire with a frame of reference when assessing their response to the COVID-19 pandemic.
"We spent a lot of time at Ivey talking about how you have a mission, you have a vision and you truly live those values, and I wanted to make sure that we lived the values," Granatstein says.
"We didn't lay anybody off during the worse of the pandemic, we found productive work for everyone to do, and that allowed us to come out of the pandemic – the worst parts of it – better prepared than our competitors, and that was an advantage for us."
And while Granatstein's leadership reflexes were forged and refined by his time in the military in his early 20s, which included a tour as a peacekeeper in Bosnia, he credits Ivey with giving him the "business confidence to apply that leadership to the business.
"To be able to be in a place where I could use language that was accurate and made our accountants, banks and lenders comfortable during the pandemic – that goes a long way."
EMBA '21
Ivey Business School
Gabriel Granatstein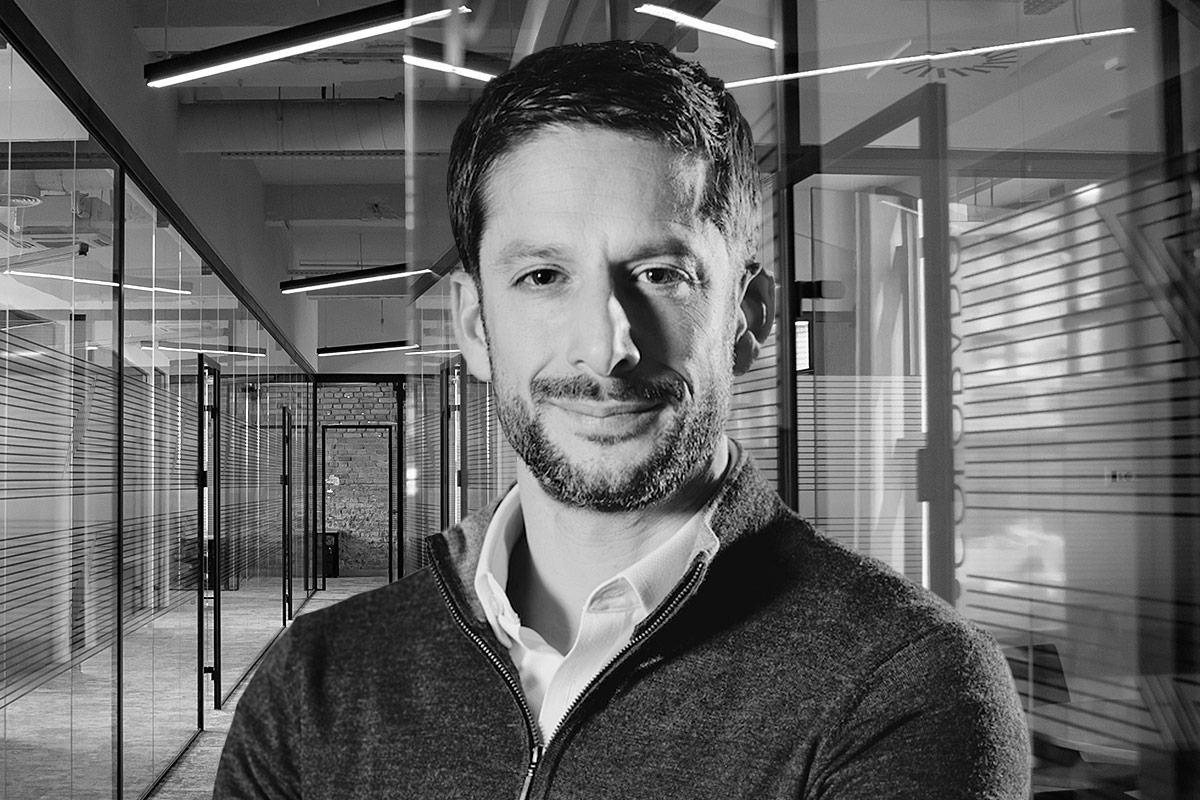 CEO, Canada Tire Inc.
Toronto, Canada