Nadia Pshenitsyna, Executive MBA '18, Finance Director and Controller for Japan Tobacco International Canada, on authenticity and empathy as keys to leadership
Nadia Pshenitsyna, Executive MBA '18, has always valued authenticity and empathy, but she's found those characteristics to be increasingly important in times of restructuring and crisis.
During the COVID-19 pandemic, Pshenitsyna, like many other leaders, has had to establish ways to keep her 12-person team connected, motivated and productive.
In developing an approach that addressed both what her team needed and what she could personally handle, she found that drawing on her experience with Ivey's case method helped her think through various scenarios and come up with a strategy to lead through the change.
"Theory usually tells you, this is the right way to do it, this is the approach, this is the framework," said Pshenitsyna, Finance Director and Controller for Japan Tobacco International in Canada.
"In case method, you are the one who decides what you would do. That's the most important part because every person is different and what could work for someone wouldn't work for you because of your values or because of the situation you're in."
"As a leader, if you pretend to be something that you're not, people really feel it."
It was Ivey's focus on applied learning that drew Pshenitsyna to Ivey for her Executive MBA, after years of study for degrees and professional designations that focused on theory.
"It's like an immersive experience (where you feel like) you're doing something yourself through the life of the protagonist of the case," she said, pointing to the more than 100 business situations she was able to experience through Ivey's case method during the 18 months of the program.
"This is as close to hands-on learning as it can get. Learning through the case method makes you realize that in a complex business situation there is very rarely a single correct answer, and that inaction is often more harmful than an imperfect action."
The ability put herself in what felt like real-life situations and the program's repeated calls to make decisions also helped boost Pshenitsyna's confidence as a leader.
"The Ivey Executive MBA program introduces approaches that help dissect the situation, evaluate benefits and risks, and make a decision based on your personal values," she said.
"Case method challenges you to expand your knowledge, to listen to others and critically evaluate their input, to step back from your routine ways of thinking and try something new.
You can be an effective leader when you know yourself and you know how you would approach a situation different than somebody else."
EMBA '18
Ivey Business School
Nadia Pshenitsyna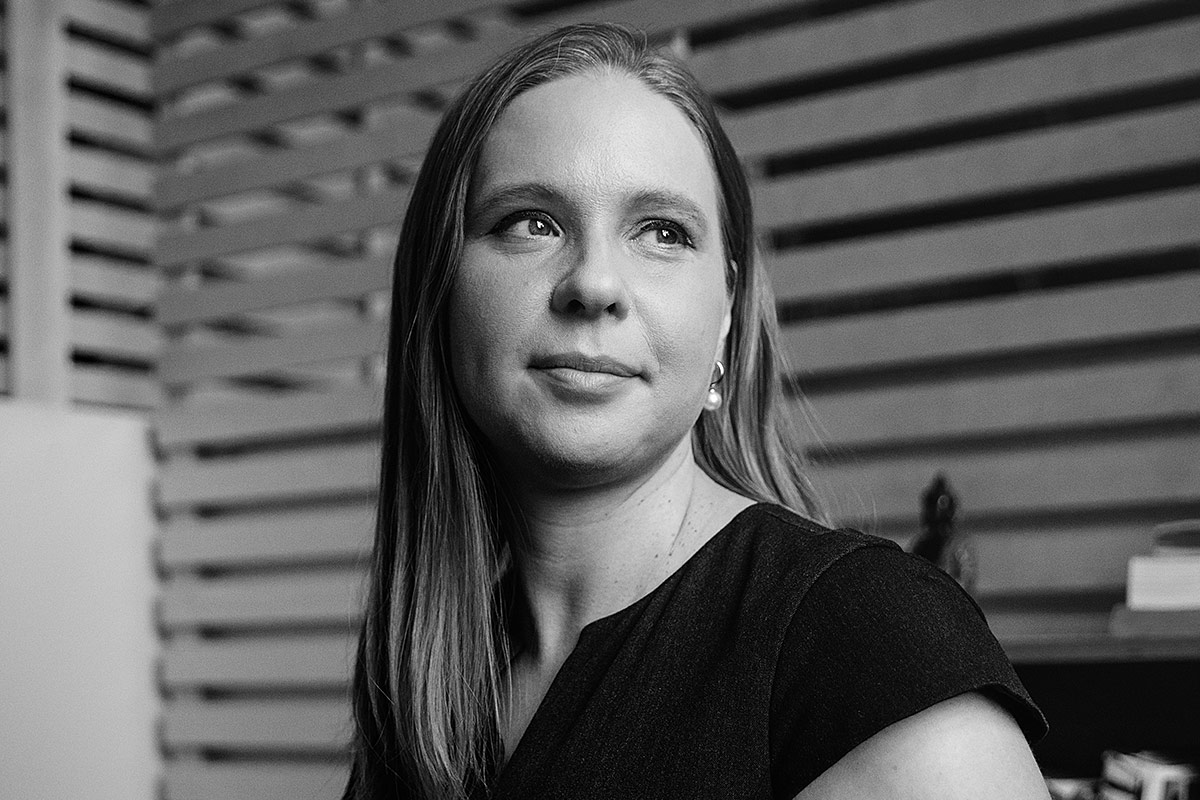 Finance Director and Controller, Japan Tobacco International Canada
Mississauga, ON, Canada
Ivey In One Word:
Connections