Ryan Ackers, Executive MBA '20, on building confidence, finding new ways to think about business, and developing a network to navigate adversity with.
Ryan Ackers, Executive MBA '20, was well-established in his role as Vice President of Business Development and Client Relations at GBL before beginning his executive education, but he'd felt for years that a business degree would round out his experince and help him achieve new goals.
While he'd had worked effectively with business owners for years, it wasn't until Ivey's classes on finance, accounting, operations and economics that Ackers felt he fully understood all the intricacies around how the various parts of a company come together.
"My thinking started to change and I started to understand how businesses make money, how they deduct taxes, how business owners get paid – all these things that you think you know before you go into the program but you don't," says Ackers, whose previous roles included working at one of the Big Five banks and launching a compliance recruitment practice for Randstad.
"I was really hoping the program would change the way that I think, how I perceive problems, and it absolutely did."
He's now able to bring additional expertise to his work with small business owners and explain concepts and ideas that he, as all professionals in the actuarial space, don't typically develop on the job.
Ivey also changed his approach to leadership, improving his availability to delegate and encourage more initiative from his staff.
"I understand the power of small wins, and now that I am more knowledgeable of the inner workings of a business or large corporation, I am more confident in my abilities, which has boosted my confidence in general when proposing a solution and defending arguments," he says.
"I also know how to better empower people and provide them with the relevant tools they need to succeed." 
Ackers' time at Ivey provided him with a diverse network of peers, who "have had each others' backs" from the start – a bond that proved particularly useful when the class of 2020 found itself graduating at the height of the COVID-19 pandemic.
"We were learning COVID-19 as it was unfolding, we were sharing best practices with each other about how to navigate COVID-19 with our organization," he says.
Post-Ivey, Ackers hopes to become a Partner at GBL, fulfilling his new dream of become a business owner. And on a personal note, the knowledge of finance, accounting and economics he developed at Ivey has reframed the way Ackers manages his own finances.
"The EMBA has changed the way I think; I'm personally better off, I'm more effective in my job and I met an amazing group of people," he says.
"It was an exceptional investment in myself."
EMBA '20
Ivey Business School
Ryan Ackers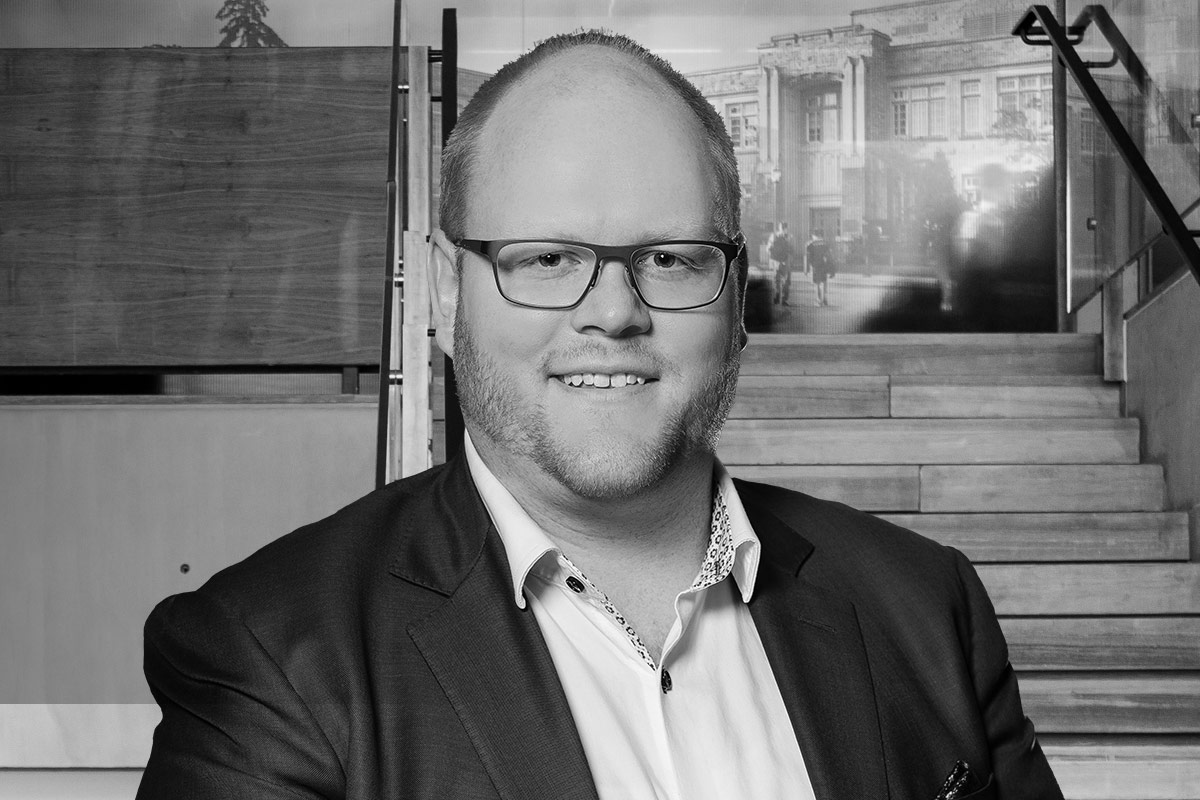 Vice President of Business Development and Client Relations, GBL
Calgary, Canada