Sarah Miller Wright, Executive MBA '20, Chief Operations Officer for Canada with Manulife, on broadening knowledge, expanding skill sets, and moving into a new industry.
If you asked Sarah Miller Wright, Executive MBA '20, whether she'd change roles, industries and provinces before she began her Executive MBA at Ivey, the long-time telecom executive wouldn't have predicted all those shifts would happen at once, much less while completing an executive degree during a pandemic.
But that's exactly what happened after Miller Wright took on the role of Chief Operations Officer for Canada with Manulife in Toronto in August 2020.
"Making the leap from decades working in either telecoms or alongside telecoms into financial services and insurance was really predicated on my EMBA experience both in the classroom as well as working alongside the cohort and the people I met along the way," says Miller Wright, who was previously a senior vice president at Shaw Communications in Calgary.
"It meant having the background, the confidence and the augmented skill set to take on that new role in a new industry."
She credits the process of going through the Executive MBA program with expanding her skill set in general but also providing specific knowledge of subjects such as accounting, strategy, and finance.
Miller Wright's executive education also helped her develop her ability to think beyond the areas she had subject matter expertise in and unlock new capabilities.
"It was broadening as well as deepening of experience – it gave me some more scope in terms of skills and understanding and learning, but it also got me into a place where I realized there were some things about my leadership, my capabilities, that I also got some depth to."
From a leadership standpoint, Miller Wright says working with a diverse cohort helped her recognize how leadership happens across different roles and responsibilities.
"Finding out how other organizations run (allowed me to understand) how these different companies and industries work and people's roles within them," she says.
The diversity of roles and industries found within each Ivey cohort, as well as the strength of the broader Ivey network, were among the reasons Miller Wright chose Ivey for her Executive MBA – and one of the most valuable takeaways from her experience.
Looking back, Miller Wright says her Term 2 work group stands out in particular as "a shining example of not just what we were learning but how we were learning. It obviously ended up as some really important relationships professionally, but it was also one of the best work experiences I've ever had.
We all come from very distinctive backgrounds, (yet) I would challenge almost any executive team anywhere to have been able to be as connected, as respectful, as challenging, and really, as successful as we were."
She sees echoes of those interactions at Manulife now, where she works with teams across several sections, each with its own codes, needs and cultures.
"Leadership is no longer about coming in and trying to be the expert at how everything gets done, but more about how we bring together a cohesive strategy," she says.
"Like many industries, ours is going through tons of upheaval and disruption, so how you interact with your customers and how you develop those relationships is a competitive advantage that we want to have."
EMBA '20
Ivey Business School
Sarah Miller Wright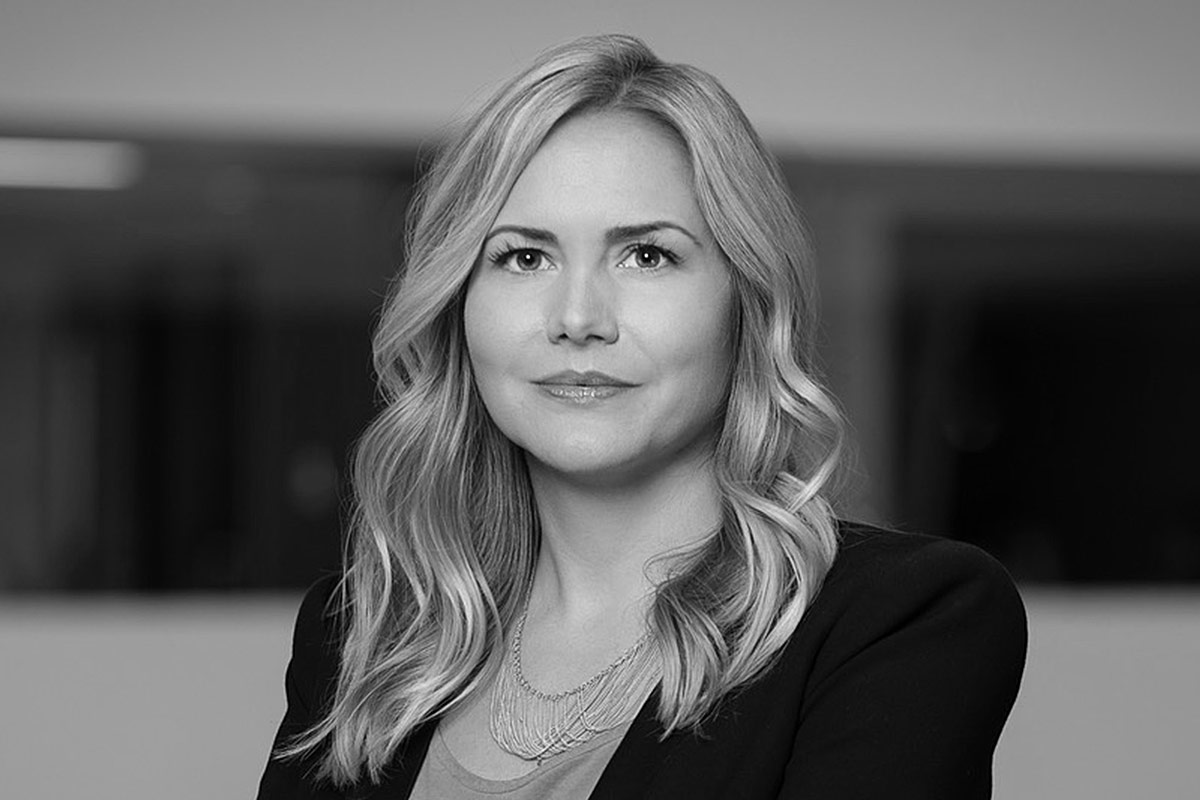 Chief Operations Officer for Canada, Manulife
Toronto, Canada
Ivey In One Word:
Expansion