Stachen Frederick, Executive MBA '21, Executive Director of Frontlines on developing the next generation of leaders.
For Stachen Frederick, Executive MBA '21, the measure of her success is in that of her community. As Executive Director of Frontlines, a youth charity in Toronto's Weston neighbourhood, her job is to ensure the young people she works with become self-sufficient adults.
"The real hope is that, one day, there will be a youth from our community that will be the head of our organization, that will take my place," says Frederick, whose not-for-profit offers programs such as camps, violence prevention and leadership training to at-risk youth.
"That's the beauty of community work – that you do your work so well that your organization actually becomes displaced."
It's a leadership style that skews toward the concept of justice – described by Ivey's research as favouring proportionality and fairness, and states that leaders should contribute to the growth and development of the societies within which they operate.
For Frederick, that means learning to be a better leader so she can teach others to lead.
"I was able to get knowledge from Ivey, and now I can take some of that high-level information and break it up into digestible parts for young people who typically don't have access to business schools like Ivey," she says.
Ivey's Executive MBA (EMBA) also gave Frederick with a solid foundation to further develop the programs that provide training and experience to Frontline's youth, mainly through social enterprises.
A Frontlines culinary program that trains youth and eventually hires them as caterers, for instance, is now being expanded into a restaurant. Two other projects under development include an ice cream/coffee shop and a pop-up shop for enterprising youth to sell their products.
"All these innovative things that we're doing, they have to include a business lens," Frederick says.
"Part of the process of the EMBA was understanding about customer experience and marketing, which I've always done, but I'm now more assured that this is the right way to do it."
Solidifying and developing her business experience was part of what drew Frederick to Ivey, where she was able to develop a deeper understanding of the analysis behind a business' balance sheet, as well as how to speak the corporate language of donors.
"A not-for-profit is a business that just doesn't provide dividends and returns to the shareholders, but you still have to run the business on good, solid business practices," says Frederick, who is also the founder of BrAIDS for AIDS, an organization which seeks to raise awareness of HIV/AIDS in African, Caribbean, and Black communities in Canada and internationally.
"At Frontlines many of the people that we get funding from are corporations - speaking the language of corporations will ensure that there are funds coming to Frontlines or any of the other organizations I'm a part of."
As Frederick works to encourage social engagement in other communities, she hopes her accomplishments can inspire others, whether it's the children and youth she works with at Frontlines or students of colour contemplating an EMBA.
"I have this philosophy that I live by, called 'Ubuntu,' an African word that means, 'I am because you are and you are because I am,'" she says.
"There's nothing that I do in my life that doesn't link back to my community."
EMBA '21
Ivey Business School
Stachen Frederick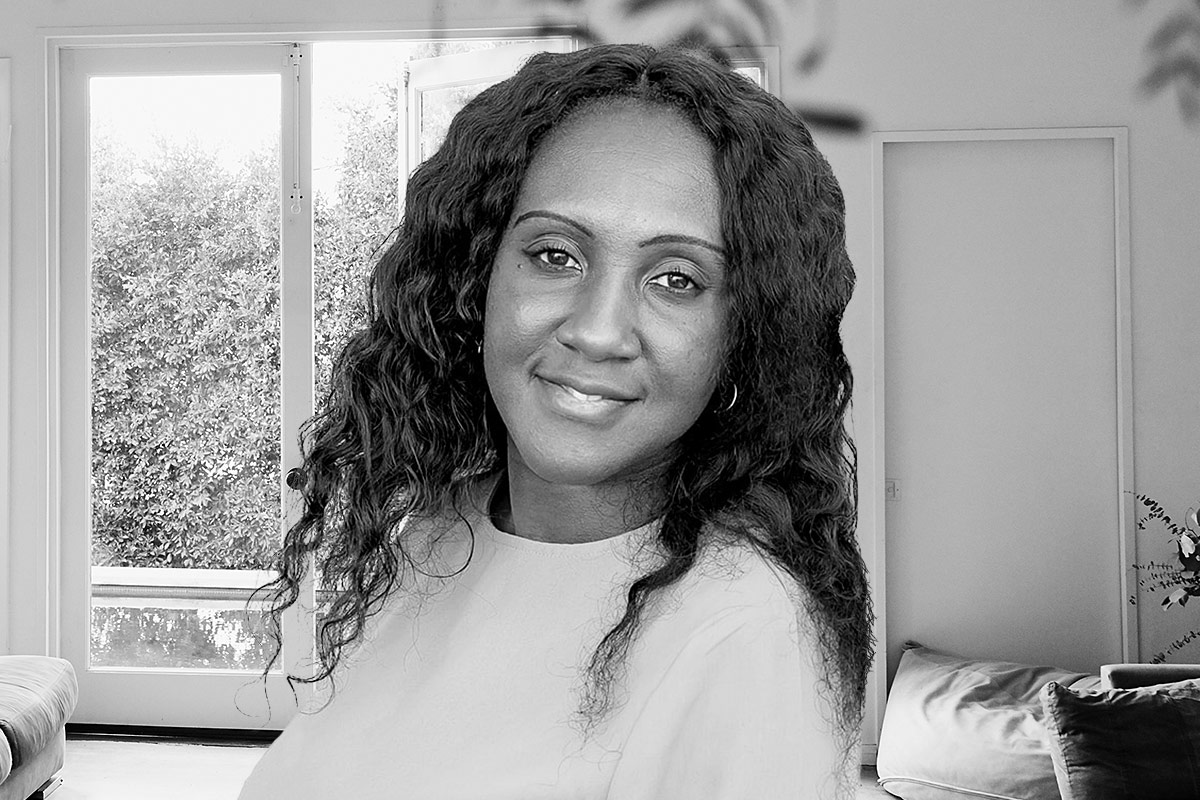 Executive Director, Frontlines
Toronto, Canada