When: November 9, 8:30AM - 4:30PM
Globe and Mail Centre, Toronto
The world has never stood still. But lately, it can feel like disruption is the new normal. What if we could build businesses and organizations that survive these pressures—and even emerge stronger for them? What if it were possible to find new solutions by exploring the tensions across business, technology and society?
The Canadian Business Frontiers will convene thought leaders from research, business, and the public sector along with some of Canada's most talented students to understand the impact of disruptions on the fabric of Canada's society, environment, and economy.
This first-of-its-kind event brings together world-class speakers with award-winning faculty from the Ivey Business School to focus three key issues touching virtually every Canadian business: data and trust, healthcare, and low-carbon energy. Through the course of this day, you will explore three industry case studies to broaden your perspective and equip you with tools to create more effective organizations in an age of disruption.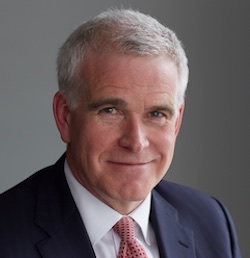 David Blood, Co-Founder (with Al Gore), Generation Investment Management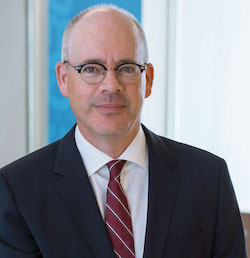 Iain Stewart, President, National Research Council of Canada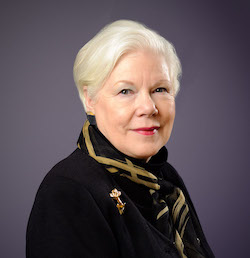 Her Honour, the Honourable Elizabeth Dowdeswell, Lieutenant Governor of Ontario (invited)
We want to 'disrupt disruption'; so, our agenda is geared toward that too.
The morning will include three plenary sessions that will explore the state of the art in health, energy and data and trust, unpacking challenges and opportunities along the way. 
The afternoon lab session will have participants engage in one of three facilitated thematic 'deep dive' sessions geared at exploring novel cross-sector innovations in response to opportunities and challenges raised in the morning sessions.
Participants will leave with new ideas, new contacts, and new skills they can apply to their jobs—whether they're an executive, entrepreneur, policy-maker or civil society leader. The three themes are priority areas of interest at the Ivey Business School and will help to shape future conversations and programs of work. Participants will be invited to contribute to future work in their preferred interests.
9:00 - 9:45 AM

Keynote: Navigating disruptions

David Blood, co-founder with Al Gore of Generation Investment Management

10:00AM - 1:00PM

Data, trust and information: How can we leverage technology to create trusted networks?

Host: Diane-Laure Arjaliès, Scotiabank Digital Banking Lab

Technological and human systems: How can we improve health outcomes?

Host: David Barrett, Ivey International Centre for Health Innovation

Fuelling growth: How can we combine new human approaches with technology to improve our energy systems?

Host: Tima Bansal, Building Sustainable Value Centre
1:00 - 2:00 PM
Lunch
2:00 - 4:00 PM

Interactive Breakout: A Deep Dive on one of Data, Health and Energy

Use a design thinking approach to address problems and build new skills you can take with you
4:00 - 4:30 PM
Synthesis, discussion, and next steps
Should I Really Attend Canadian Business Frontiers?
If you're a business or public sector leader that:
Knows success requires new approaches but doesn't know what they are
Wants to understand issues shaping the Canadian landscape that cut across business, policy, and communities
Wishes to connect with next generation post-secondary talent from across disciplines,
Then yes. We made Canadian Business Frontiers especially for you, and others like you.