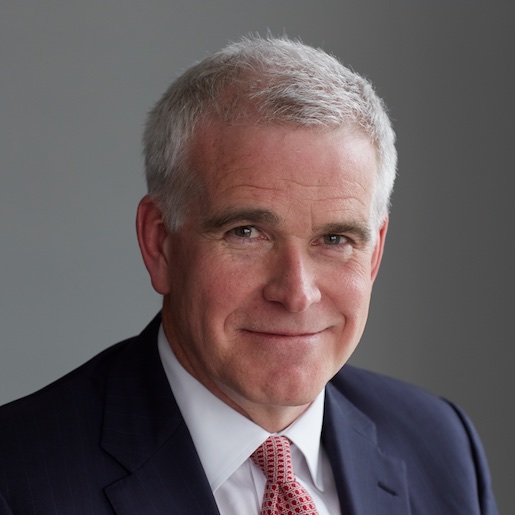 David Blood
David Blood is co-founder and Senior Partner of Generation Investment Management.  Previously, he spent 18 years at Goldman Sachs including serving as co-CEO and CEO of Goldman Sachs Asset Management from 1999-2003.  David received a B.A. from Hamilton College and an M.B.A. from the Harvard Graduate School of Business.  He is on the board of Dialight, New Forests, Motivate International, On the Edge Productions; and SHINE, Social Finance UK and WRI.  David is also a life trustee of Hamilton College.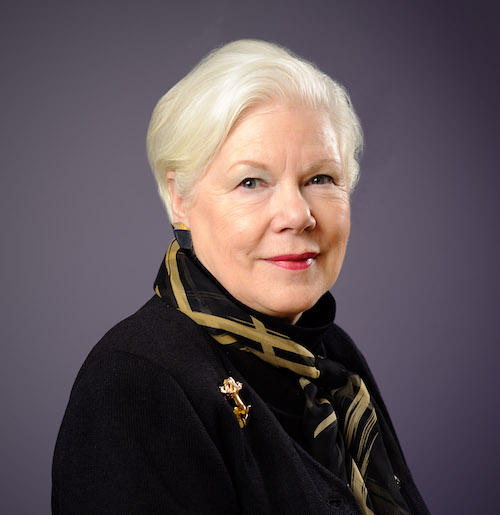 The Honourable Elizabeth Dowdeswell
The Honourable Elizabeth Dowdeswell was invested as Ontario's 29th Lieutenant Governor on September 23, 2014. Her eclectic public service career has spanned provincial, federal, and international borders, and has transcended disciplinary and sectoral lines.
Ms. Dowdeswell began her professional career as a teacher and university lecturer. After serving as the Deputy Minister of Culture and Youth for the Government of Saskatchewan, she held increasingly senior positions in the Canadian public service, most notably as head of the Atmospheric Environment Service. Her international negotiating experiences prefaced her election in 1992 as Executive Director of the United Nations Environment Programme and Under-Secretary-General of the United Nations, headquartered in Nairobi, Kenya. Upon returning to Canada in 1998, she established an international consulting practice and became the founding President and CEO of the Nuclear Waste Management Organization. Immediately prior to her appointment as Lieutenant Governor, Ms. Dowdeswell was the President and CEO of the Council of Canadian Academies. She has also served on numerous boards of corporate and non-profit organizations.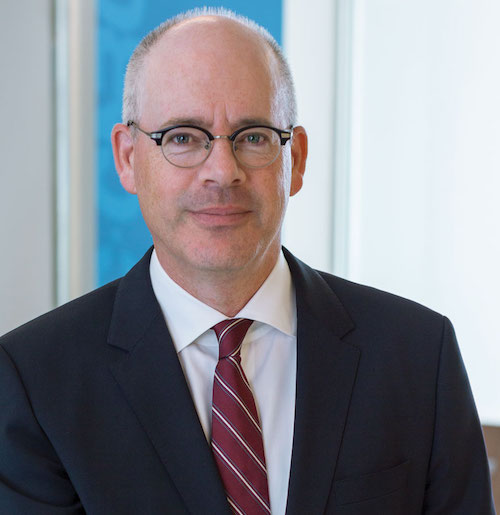 Iain Stewart
Iain Stewart was appointed President of the National Research Council (NRC) effective August 24, 2016. From July 2015 to August 2016, Mr. Stewart served as Associate Secretary of the Treasury Board of Canada. From June 2014 to July 2015, he served as the Assistant Secretary of the International Affairs, Security and Justice Sector at the Treasury Board of Canada Secretariat (TBS). In addition, he has held a number of different leadership functions at Industry Canada, including Assistant Deputy Minister of the Strategic Policy Sector, Secretary to the "Jenkins Panel" on Federal Support to Research and Development, Associate Assistant Deputy Minister and Director General of the Science and Innovation Sector, and Director of Consumer Industries in the Industry Sector. Since joining the public service, Mr. Stewart has also worked at the Atlantic Canada Opportunities Agency, Transport Canada and TBS, where he became Director of Infrastructure Policy after working as an analyst for Fisheries and Oceans.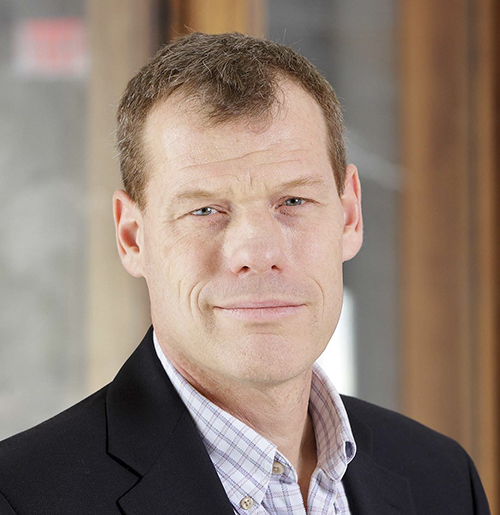 Mark Vandenbosch
Mark Vandenbosch is currently the Acting Dean at the Ivey Business School. He is also a Professor of Marketing and the Kraft Professor in Marketing. He earned his BA, Honors Business Administration from Western University and his PhD from the University of British Columbia. He has held visiting professorships at IMD in Switzerland and INSEAD in France.

Vandenbosch's research interests centre around competitive strategy, product management and marketing research. His work has appeared in Marketing Science, Organization Science, Information Systems Research, International Journal of Research in Marketing, Journal of Retailing, Marketing Letters, Journal of Business Research and MIT Sloan Management Review. He has also written numerous cases on issues concerned with competitive analysis, strategy market planning, advanced technology marketing and business-to-business marketing.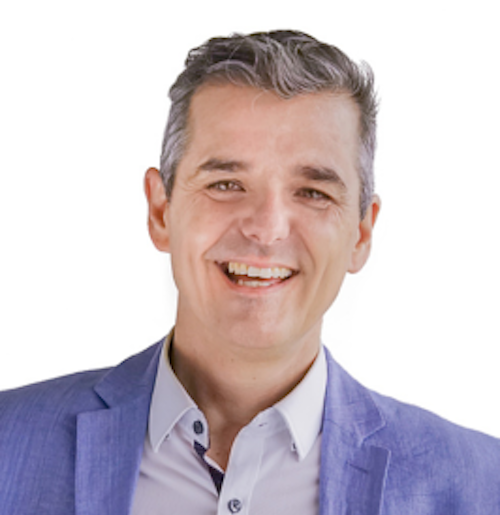 Paul Allard
With more than 20 years of experience in management, marketing and funding of innovative companies in growth environments specifically in the media and technology industry, Mr. Allard is currently founder and President of impak Finance Inc. Since 2015, he has been a senior advisor at Redwood Capital, an investment bank specialised in M&A based in New York. From 2007 to 2014 he was founder and CEO of Engagement Labs (TSX-V: EL), a technology company specialized in real-time intelligent social media data, analytics and insights for organizations that are actively engaging on social and digital networks. Elabs has offices in London, New-York, Toronto and Montreal.
Prior to his business career, he worked in the entertainment industry, specifically in theatre and television for more than 10 years (Les Miz, Paul McCartney's music always, L'Opéra de quatsous, Gala, etc.). Mr. Allard holds a Bachelor of Arts in music and an MBA in International Marketing & Finance from HEC Montreal.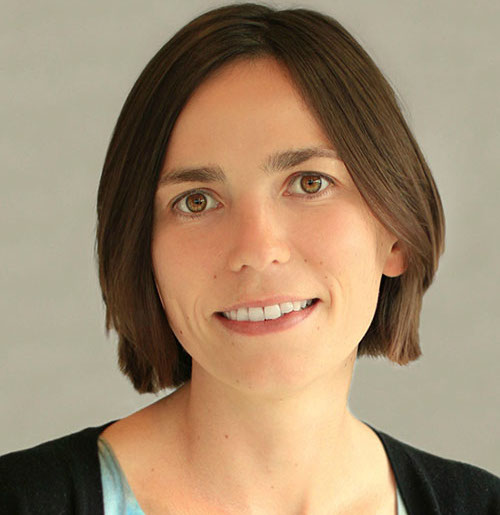 Diane-Laure Arjaliès
Since 2015, Diane-Laure has been an Assistant Professor at the Ivey Business School. She aims to push the boundaries of knowledge and practice by investigating the latest social innovations in finance and accounting. In the last decade, She has studied the emergence of responsible investing, conservation finance, impact assessment, integrated reporting, and alternative currencies.
Her research investigates how the fashioning of new devices and/or collective actions can help transform markets towards sustainability. Ethnographer by training, she enjoys doing field research and sharing her experience with students and practitioners. Her last book, co-authored with a renowned team of social scientists of finance, is available at the Oxford University Press, Chains of Finance: How Investment Management is Shaped.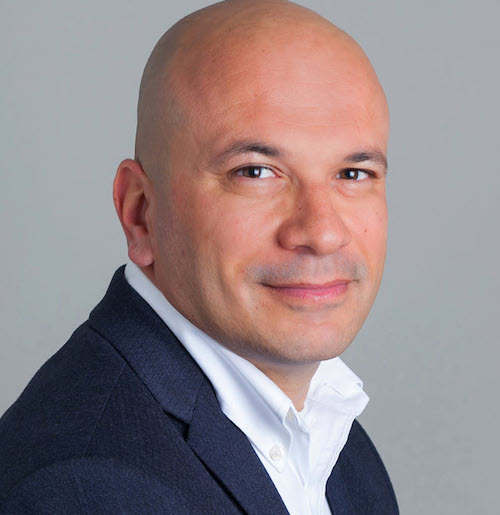 Tolga Kurtoglu
Dr. Tolga Kurtoglu is CEO of PARC, a Xerox Company, which is in "the business of breakthroughs." Practicing open innovation since being incorporated in 2002, PARC provides custom R&D services, technology, specialized expertise, best practices, and intellectual property to Xerox's business groups, Fortune 500 and Global 1000 companies, startups, and government. Dr. Kurtoglu oversees PARC's R&D investments for Xerox and its innovation portfolio for commercial clients and government agencies in areas like human-centered innovation services, clean energy, machine learning and analytics, and security and privacy.
Dr. Kurtoglu's own research was focused on computation and artificial intelligence applied to design and manufacturing of complex systems, and application of preventive and predictive analytics techniques to engineered systems. He received his Ph.D. from the University of Texas at Austin and M.S. from Carnegie Mellon University, both in Mechanical Engineering. He holds a bachelor's degree in the same field from Orta Dogu Technical University (ODTU).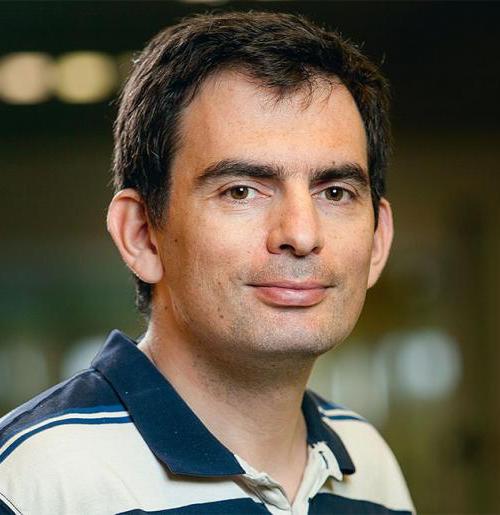 Alex Lvovsky
Alex Lvovsky is a professor at the University of Calgary and a fellow of quantum information science at CIFAR. He conducts wide-profile experimental and theoretical research on synthesis, manipulation, measurement and storage of quantum light for applications in quantum information technology. Specifically, he is interested in engineering of complex quantum states of light and atomic spin ensembles, methods of experimental characterization of quantum states and processes, transferring quantum information from light to atoms and back and bringing photons into interaction with each other.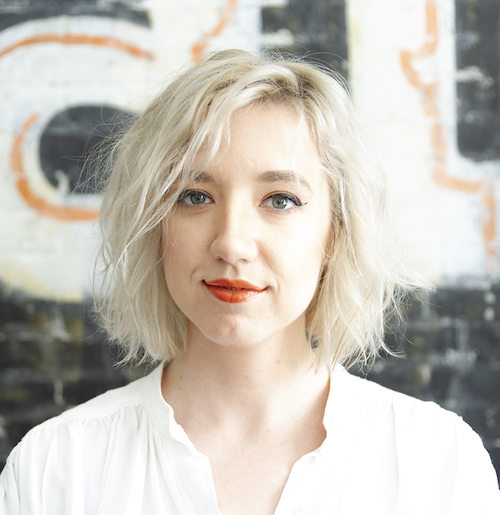 Eunika Sot
Eunika Sot is the chief operations officer of Yuser, a blockchain-based social media platform. She is passionate about blockchain, the application of economic principles to system design, and the implications that the tokenization of assets will have on the future of technology. She has played multiple roles at Yuser, utilizing her business publishing background and her experience managing the accounts of social influencers to oversee operations and expand client/advisory/partnership networks. After getting to know the social media space and working with key influencers, she realized that there was a major industry problem that could be solved using blockchain technology. Eunika is also the writer of a forthcoming fantasy novel and various blockchain articles, as well as a frequent speaker at blockchain events who will talk your ear off about the influence sci-fi literature has on the future of human thought if you give her the chance.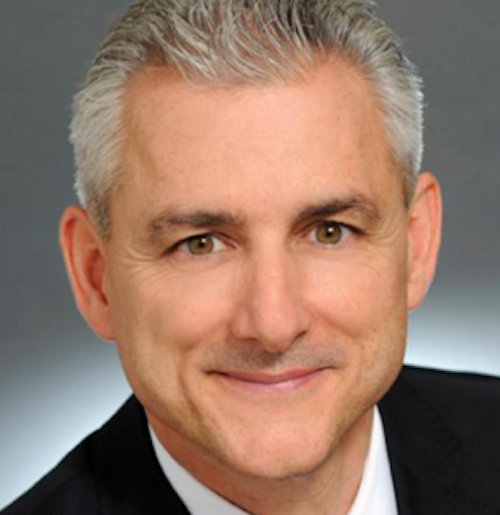 Martin Wildberger
As Executive Vice President, Innovation and Technology, Martin Wildberger is responsible for delivering a differentiated client experience by driving technology capabilities that enable next generation solution delivery and an insights-driven organization. His team envisions, designs, builds, and deploys technology programs and resources across RBC and partners with the business across all platforms.
Martin joined RBC after a distinguished career at IBM where his last role was Global Vice President, Information Management Development, in the IBM Software Group. He was responsible for defining the business and technical strategy of IBM's data management business including operational responsibility for 14 development labs. His prior roles included Director of the IBM Canada Laboratory, Vice President IBM Sensor Solutions, and Vice President WebSphere Commerce.

Martin holds an Electrical Engineering degree from the University of Toronto. Martin currently lives in Stouffville with his wife Annie and son Hudson.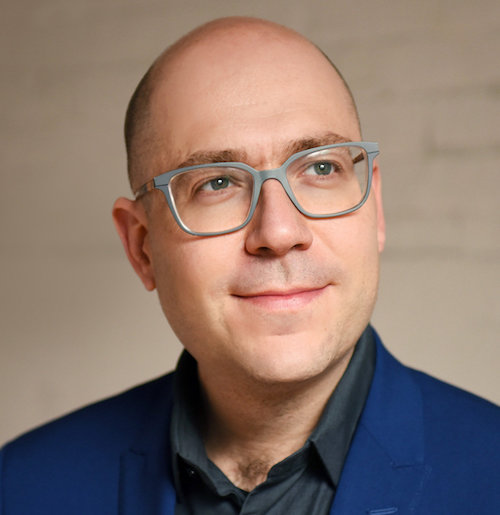 Alán Asparu-Guzik
Alán Asparu-Guzik is a Professor of Chemistry and Computer Science at the University of Toronto as well as a Senior Fellow of bio-inspired solar energy at CIFAR. Alán previously taught at Harvard University and received his PhD from the University of California, Berkeley. He specializes in machine learning, chemistry, scientific computing, and quantum information. In addition to quantum computing and machine learning, Aspuru-Guzik is particularly interested in the generation and storage of energy. He is looking for ways to store energy with inexpensive and renewable solar cells and batteries that will reduce our reliance on fossil fuels. His long-term research goals are to disrupt chemistry by working on ideas stemming from computer science and robotics.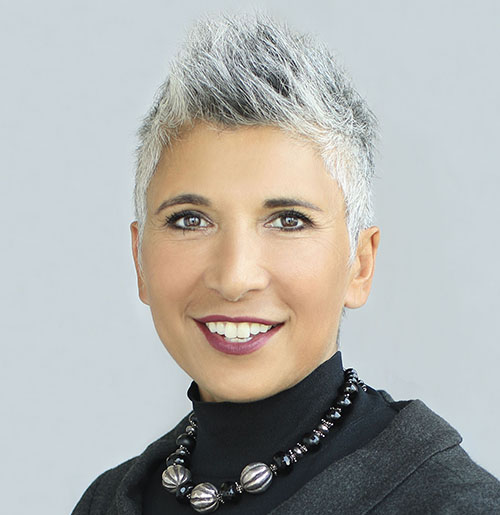 Tima Bansal
Tima Bansal is a Professor of Strategy at the Ivey Business School. She is also the Director of Ivey's Centre on Building Sustainable Value and the Executive Director (and Founder) for the Network for Business Sustainability, a growing network of more than 5000 researchers and managers from nations around the world committed to advancing sustainable business.
She has received significant accolades for her scholarship in business sustainability: most recently, in 2017, she was presented with the Organizations and Natural Environment Distinguished Scholar Award by the Academy of Management; in 2012, she was awarded a Canada Research Chair to pursue her efforts to make business both profitable and sustainable; in 2008, she was awarded the title of Faculty Pioneer for Academic Leadership by the Aspen Institute, a global forum for business and society headquartered in Washington, D.C.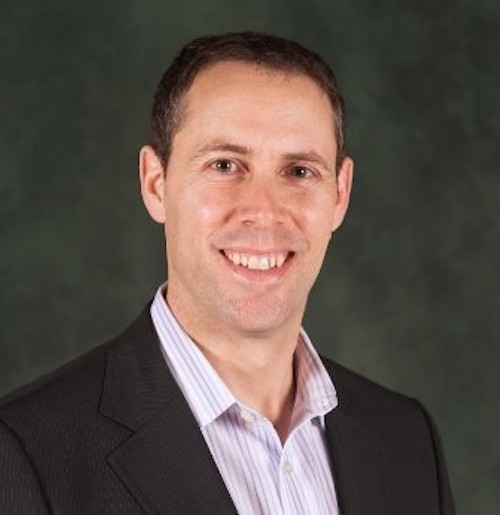 Jon Mitchell
Jon Mitchell is the General Manager of Strategy & Integration at Suncor Energy. He provides leadership on key public policy, environment and sustainability issues. He has a passion for integrating sustainability into the strategic planning process and identifying innovative programs or new approaches to improve environmental performance and advance a progressive approach to resource development. Jon has led portfolios and teams responsible for government relations, sustainability, environmental compliance, monitoring and performance, along with the subject matter experts that advance climate change, air emissions, water, land and biodiversity strategies. He has extensive experience with environment, social and governance disclosure programs, along with leading corporate engagement activities with environmental advocacy groups, sustainability thought leaders and responsible investment organizations.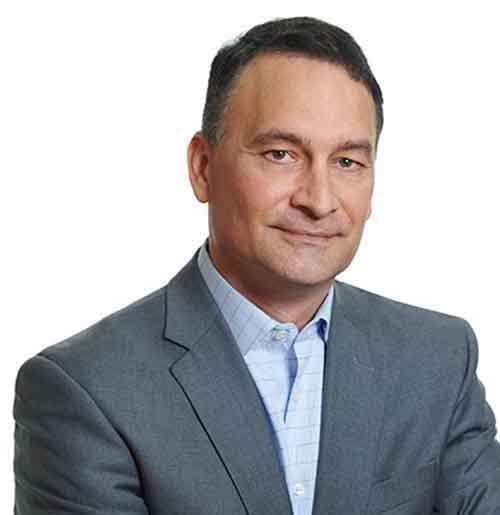 Brian Rivard
Brian Rivard is an Adjunct Professor and Director of Research for the Ivey Energy Policy and Management Centre, in the Richard Ivey School of Business at Western University. His area of expertise and study is electricity market design and regulation. Brian has experience as an energy consultant, most recently as a Principal at Charles River Associates. He also worked for the Independent Electricity System Operator (IESO) as Director of Markets. While working at the IESO, Brian was responsible for providing analysis of the impacts of changes to the IESO Market Rules, Market Design, government policies, and other industry initiatives. In addition, Brian spent six years as a senior economist with the Canadian Competition Bureau. He has written articles for various publications such as the Energy Journal, Canadian Competition Record, Antitrust Law Journal, and the Journal of Economic Theory. He has also provided expert testimony before the US Federal Energy Regulatory Commission and the Ontario Energy Board. He received his MA and PhD in Economics from the University of Western Ontario.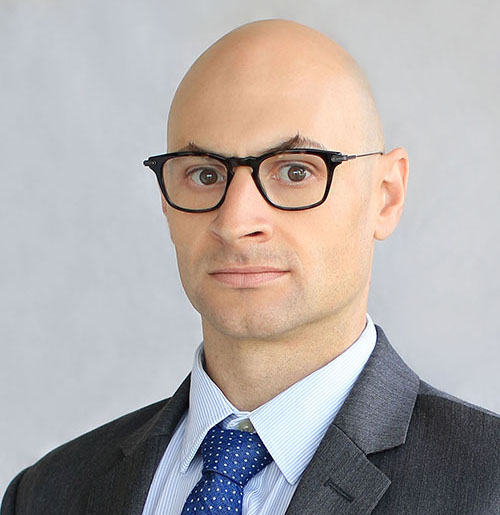 Brandon Schaufele
Brandon Schaufele is an Assistant Professor in Business, Economics and Public Policy at the Ivey Business School. Prior to coming to Ivey in 2014, Brandon was an Assistant Professor in the Department of Economics at the University of Ottawa as well as the Research Director of Sustainable Prosperity. Brandon's research focuses on the links between firms, governments and civil society. Topical emphasis is on corporate political activity, agricultural economics, environmental economics and competition policy. Recent research has concentrated on how consumers and firms respond to major Canadian greenhouse gas emission reduction initiatives and the role of executives in election campaigns. Among other places, he has published papers in the American Economics Journal: Applied Economics, Journal of Environmental Economics and Management and the Canadian Journal of Economics.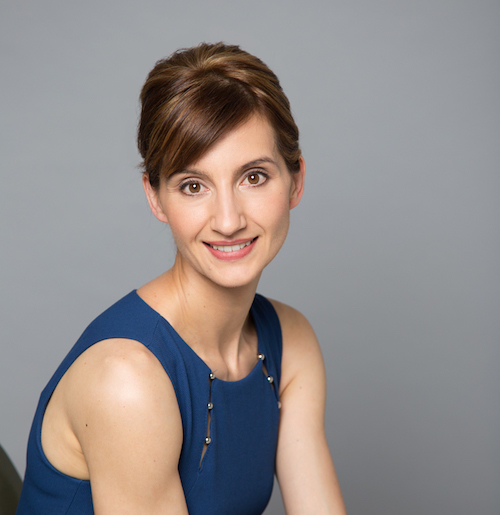 Josipa Petrunic
Josipa Petrunic is the Executive Director & CEO of CUTRIC. She is leading the formulation of several national transportation technology trials related to zero-emissions transportation and "smart vehicles" innovation, including the Pan-Canadian Electric Bus Demonstration & Integration Trial, the Pan-Canadian Hydrogen Fuel Cell Demonstration & Integration Trial, and the National Smart Vehicle Demonstration Project. Dr. Petrunic has built up CUTRIC's consortium to include more than 100 private and public sector companies and organizations across Canada. Previously, she served as the lead researcher in electric vehicle policy studies at McMaster University, and as a senior research fellow in the history and philosophy of mathematics at University College London (UCL) in the United Kingdom in Science and Technology Studies. Dr. Petrunic continues to lecture in Globalization Studies at McMaster University. She currently sits on the Board of the Women's Transportation Seminar (WTS) Foundation. Last year, she sat on the Board of InnovÉÉ, an electrical vehicle R&D funding body in Quebec. And in 2018, she was named as one of Canada's a Top 40 Under 40 by Bloomberg News.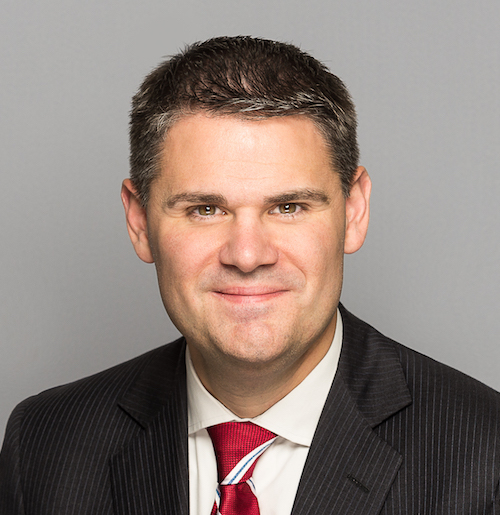 James Scongack
James Scongack is the Executive-Vice President Corporate Affairs & Operational Services at Bruce Power. He is responsible for Operational Services including Emergency Protective Services, Information Technology, Waste Management, Environment/Sustainability, Centre of Site and Corporate Affairs including Indigenous and Community relations, Communications, Corporate Social Responsibility and Government/Stakeholder relations. In his role he is also the executive lead for the Site Lease with the Province and Isotope development.
James sits on the Board of Life Labs, Canada's largest independent provider of laboratory services, and is Chairperson of the External Stakeholder Relations Committee of the Board. More broadly in the energy sector, he serves as a Generator Representative for nuclear and Vice Chair on the Independent Electricity System Operator Stakeholder Advisory Committee. James serves as Chair of the Canadian Nuclear Isotope Council, an organization formed to ensure the critical supply of Isotopes for health and industrial purposes is secured for the long-term and also as Co-Chair of Ontario's Nuclear Advantage.
James is actively involved in many community organizations and charities through the efforts of Bruce Power's community investment and sponsorship program, environment and sustainability fund and the indigenous community investment fund. He has been a long-time supporter of Easter Seals previously serving as a member of the Board and Chair of the Fundraising Committee and received a diamond award of distinction for his efforts in 2016.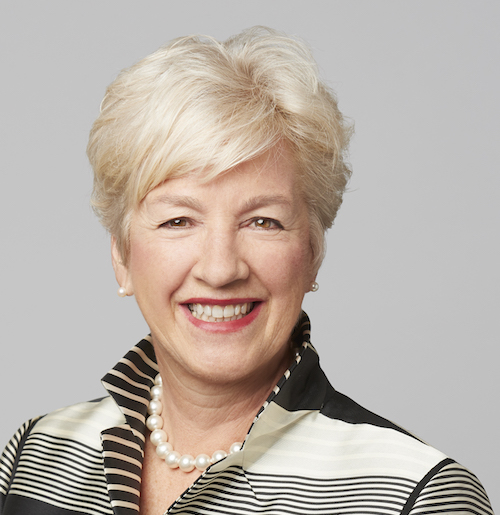 Annette Verschuren, O.C.
Annette Verschuren is Chair and CEO of NRStor Inc., an energy storage development company. Formerly she was president of The Home Depot Canada and Asia, overseeing its growth from 19 to 179 stores (1996-2011) and entry into China, and president and co-owner of Michaels of Canada, the country's largest chain of arts and crafts stores. Ms. Verschuren began her career with the Cape Breton Development Corporation, a coal mining operation in Nova Scotia.
Ms. Verschuren holds corporate board positions with Liberty Mutual Insurance Group, Air Canada, Saputo and Canadian Natural Resources Limited. She is on the not for profit boards of the Centre for Addiction and Mental Health Foundation (CAMH), and is Chair of the MaRS Discovery District Board. Annette Verschuren is Chancellor of Cape Breton University and an advisor to the university's Verschuren Centre for Sustainability in Energy & the Environment (VCSEE). She is the author of the book "Bet On Me, Leading and Succeeding in Business and in Life" published by Harper Collins. She lives in Toronto with her husband but returns to her familial roots often.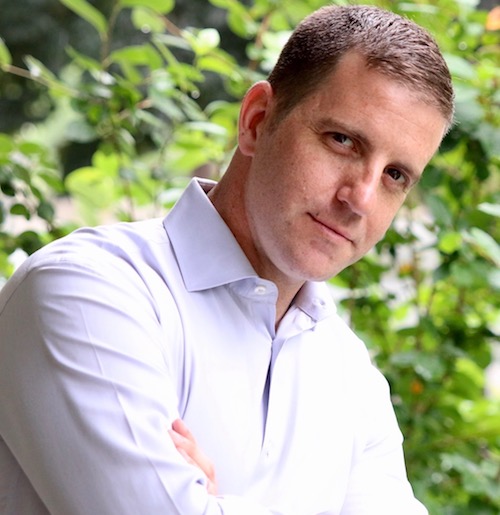 Amos Adler
For 10 years, Amos has been dedicated to the adoption, scale-up and commercialization of innovative digital health solutions. Having successfully deployed dozens of data-driven patient engagement and support programs, his mission is to create value from health data. As the founder of MEMOTEXT and co-commercialized joint ventures with CAMH and Mass General Hospital, a foundation in management information systems (MIS) provides the background for his experience in applying machine intelligence to health data. Prior to founding MEMOTEXT, Amos held multiple technology and finance related positions within the Bell Canada family of companies as well as a background in social and private real estate development. Amos holds a degree from Huron College at Western University and an M.Sc. in Analysis, Design and Management of Information Systems from The London School of Economics.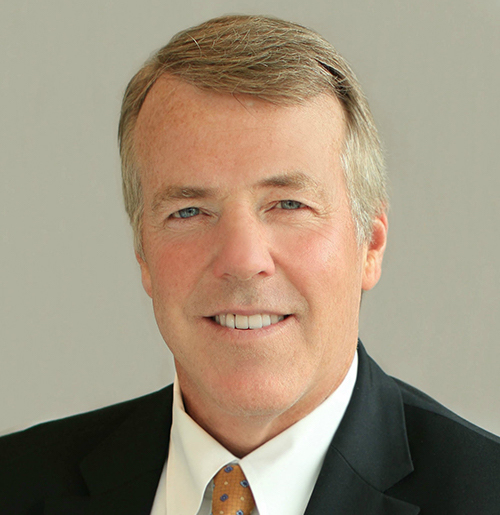 David Barrett
David Barrett splits his time at Ivey as a Section Head in the HBA program, an Operations Management Professor and the Executive Director of the Ivey International Centre for Health Innovation (IICHI).
David's past consulting-based interactions and experiences with healthcare clinicians and administrators has largely motivated his focused interest in advancing scholarly theorization and managerial understanding of the requisite operational and organizational capabilities that underpin the productive deployment of a systematic lean management approach. His personal research focuses on the design, delivery and capture of value for and from customers through the deployment of a well-designed lean management approach. His team of researchers at IICHI focuses on improving upon the value created and captured through systematic improvements and disruptions to the healthcare delivery value chain and for the healthcare system in totality.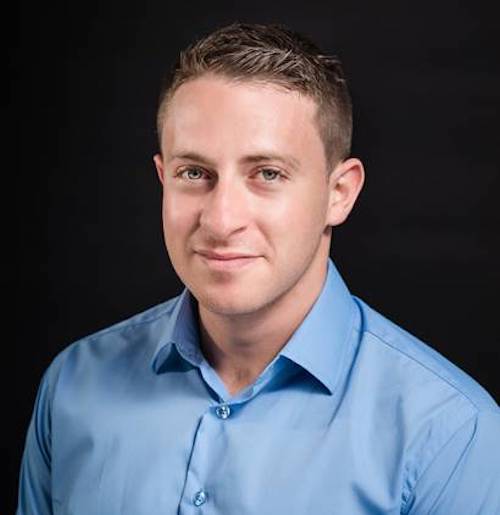 Ronen Benin
Ronen is a serial entrepreneur who has a successful exit in 2014 of Tradyo Inc. to Metroland Media. Ronen's current startup - Avail - allows for anybody to measure their balance between stress and recovery, and shortlists all support resources available to a person to help them thrive through their challenges. He is an alumnus of the Next 36, HYPERDRIVE, and DMZ, and has been recognized by Next Canada, Trade Canada, and the Toronto Region Board of Trade as an emerging leader. He graduated with distinction from Ivey's HBA in 2012.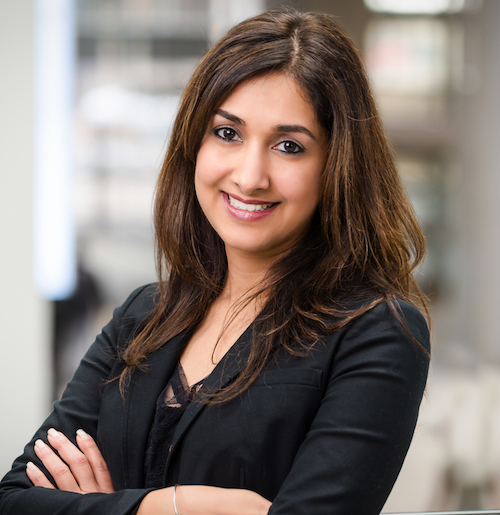 Shahira Bhimani
Shahira Bhimani is the Director of MaRS EXCITE, an innovative program that focuses on pre-market evidence-based assessment of new, breakthrough health technologies. In addition to leading the EXCITE program at MaRS, Shahira played an instrumental role in operationalizing the model globally through her position as Vice President Business Development and Operations for EXCITE International. Shahira has also served in an advisory capacity to medical device innovators within the MaRS portfolio and provided strategic support to these ventures in their commercialization endeavors. Previous to this, as Vice President, Innovation Services at the Health Technology Exchange (HTX), Shahira focused on providing funding opportunities, support services and thought leadership to the Ontario medical device sector and health system at large. 
As a seasoned entrepreneur and clinician, Shahira brings a unique patient and clinical perspective as well as sound business acumen in medical device development and commercialization. Shahira holds a B.Sc in Physical Therapy from the University of Western Ontario and a Masters in International Health Technology Assessment and Management from the University of Montreal.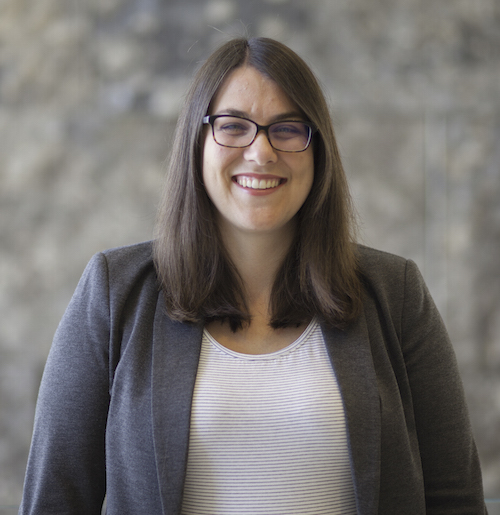 Lisa Bitacola
Lisa Bitacola is the Centre Manager of Projects and Operations at the Ivey International Centre for Health Innovation, a research centre at the Ivey Business School that works to be a leader in the research, education and knowledge dissemination of value-based healthcare management in Ontario and across Canada. Lisa is also the Executive Director of the London Medical Network, which seeks to develop cross discipline collaborative efforts in the London healthcare scene. Lisa is passionate about improving mental health for marginalized groups in our community. She is a core member of the Mental Health Initiative for Disruptive Solutions team, which is a social innovation lab working to develop innovative ways to improve mental healthcare for transitional aged youth. She is also a member of the Ladies Network for Health at St. Joseph's Health Care and Chair of the Daya Counselling Centre Board of Directors. She has a BA Honors in Psychology from King's University College at Western University and an MA in Social Psychology from Simon Fraser University.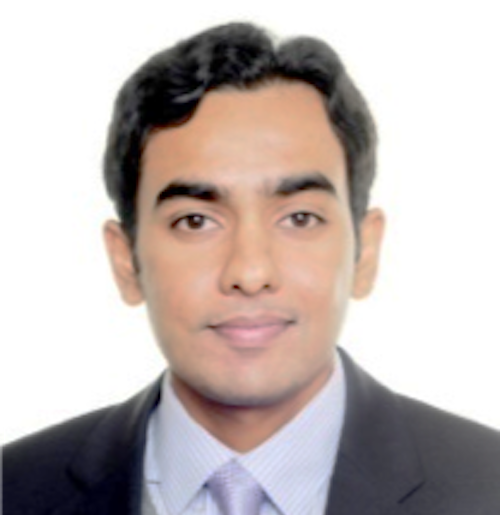 Niraj Dalmia
Niraj has over ten years of experience with providing strategy and technology implementation services to clients across North America and Asia in industries such as healthcare, financial services mining, and energy and resources. He focuses on big data, data management and analytics.
He has deep analytics and statistical modeling experience and has advised clients on their analytics strategy and roadmap, operating models, agile processes, and led complex implementation projects.
Niraj is a Chartered Accountant (India) and a Certified Public Accountant (USA), and has an MBA from University of Oxford and a Master's in Management from Massachusetts Institute of Technology with a focus on sustainability and climate change.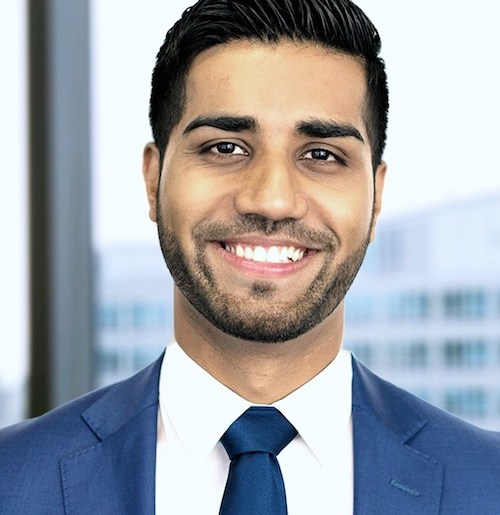 Shanil Ebrahim
Dr. Shanil Ebrahim is the Health AI Leader in Deloitte Omnia. He also holds a joint appointment as an Assistant Professor at McMaster University and a Researcher at Stanford University. He received his Postdoctorate in Preventative Medicine at Stanford University, PhD in Clinical Epidemiology from McMaster University, MSc in Medical Science and Bioethics from the University of Toronto, and a BSc in Psychology from York University.
Shanil has strong expertise in artificial intelligence and data analytics, and has worked with public and private health sector organizations in delivering large complex analytics engagements. He has worked globally with a diverse set of stakeholders to develop outcomes-oriented machine learning models, and has supported engagements that require complex data and analytics strategy.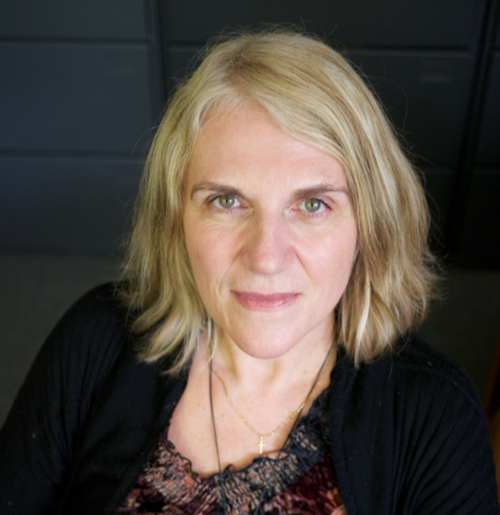 Cheryl Forchuk
Dr. Cheryl Forchuk is the Beryl and Richard Ivey Research Chair in Aging, Mental Health, Rehabilitation and Recovery at the Parkwood Research Institute in London, Ontario. She is a Distinguished University Professor at the Arthur Labatt Family School of Nursing (Western University) with a cross appointment to the Department of Psychiatry, Schulich School of Medicine and Dentistry (Western University). She is also a Scientist and Assistant Director for the Lawson Health Research Institute (Lawson), the research arm of both London Health Sciences Centre and St. Joseph's Health Care – London, as well as Group Leader of Mental Health/Health Outcomes Research at Lawson.
Dr. Forchuk has published on many topics including transitional discharge, therapeutic relationships, technology in mental health care, poverty, housing and homelessness. Dr. Forchuk has been honoured with numerous awards including the Order of Ontario, an honorary life memberships in the Registered Nurses Association of Ontario and the Canadian Association of Advanced Practice Nursing, and more.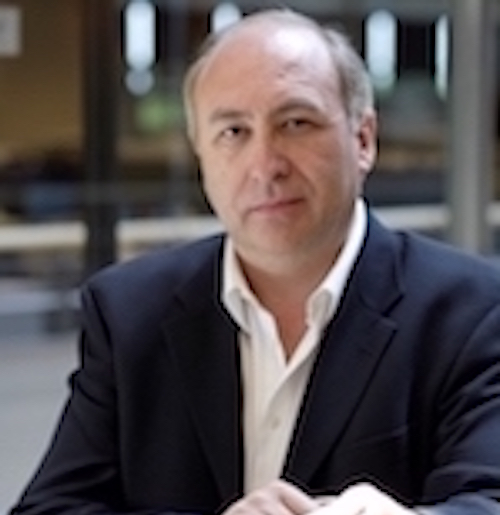 Victor Garcia
Mr. Garcia serves as the Managing Director for ABC Live Corporation, a global management consulting firm working with leading businesses, public sector entities, and not-for-profit organizations in the Americas, Europe, Australia and Africa. He focuses his efforts on helping clients develop strategies, plans, improve business performance, identify and capture global markets, and excel through Leadership, Innovation, Vision and Execution, particularly relating to Big Data Analytics, the Internet of Things, Cyber Security, Mobility, Health Innovation, and Communications.
Mr. Garcia is also an Adjunct Professor at the Schulich School of Business, York University and serves as Advisory Board member of the Schulich School of Business Analytics and the Ivey Centre for Health Innovation. He was a Senior Fellow at Bell Canada Enterprises, and the Chief Technology Officer for Hewlett Packard (HP) Canada, with responsibility for innovation management, emerging technologies, big data/analytics, mobility, health innovation, and more. He was selected and recognized as one of Canada's "Ten Most Influential Hispanic Canadians" in 2012, as one of "HP Americas" Most Valuable Players" in 2007 and nominated and selected as a finalist for the 1997 "Top 40 Under 40 Award."
Christine Zhu
Christine Zhu is a Senior Product Manager at Elizz, the consumer markets group at SE Health. Her focus is to champion the consumer experience in the lean development and go-to-market of new products, including Elizzbot (AI Chatbot) and Elizz caregiver employee program. Christine was a pharmacist in a past life. She loves to make latte art and blog about her travels.