Systems problems that negatively affect emissions, inequalities and biodiversity cannot be solved via the same 'siloed' way of thinking that have created them in the first place. The BSV Centre brings together over 20 world-class researchers across disciplines spanning Strategy, Accounting & Finance, Economics, Operations & Supply Chains, and Marketing & Consumer Behavior. 
The BSV Centre supports the work of Ivey faculty through a systematic process to maximize the impact of research. A key element of this process is to connect researchers and business leaders in Canada to apply research findings and co-create pioneering practices and transition pathways. 
Nested with the BSV Centre, four labs provide the toolbox for investigating systems and advancing evidence-based solutions. These four labs were established recognising the importance of transitioning organizations and economy to net-zero GHG emissions and circular models, catalyzing innovation, and new financial instruments as key tools for accelerating these transitions. See more about our Impact Labs.
Our Levers
We recognize that BSV cannot do everything, so we plan to focus our work on strategic levers that we believe will lead to systems change. We have identified five levers upon which BSV is best positioned to act. These levers span different systemic levels and stakeholders, from individual firms, to financial and political institutions, to communities.
Learn more about the framework on page 7 of our Mission & Strategy overview.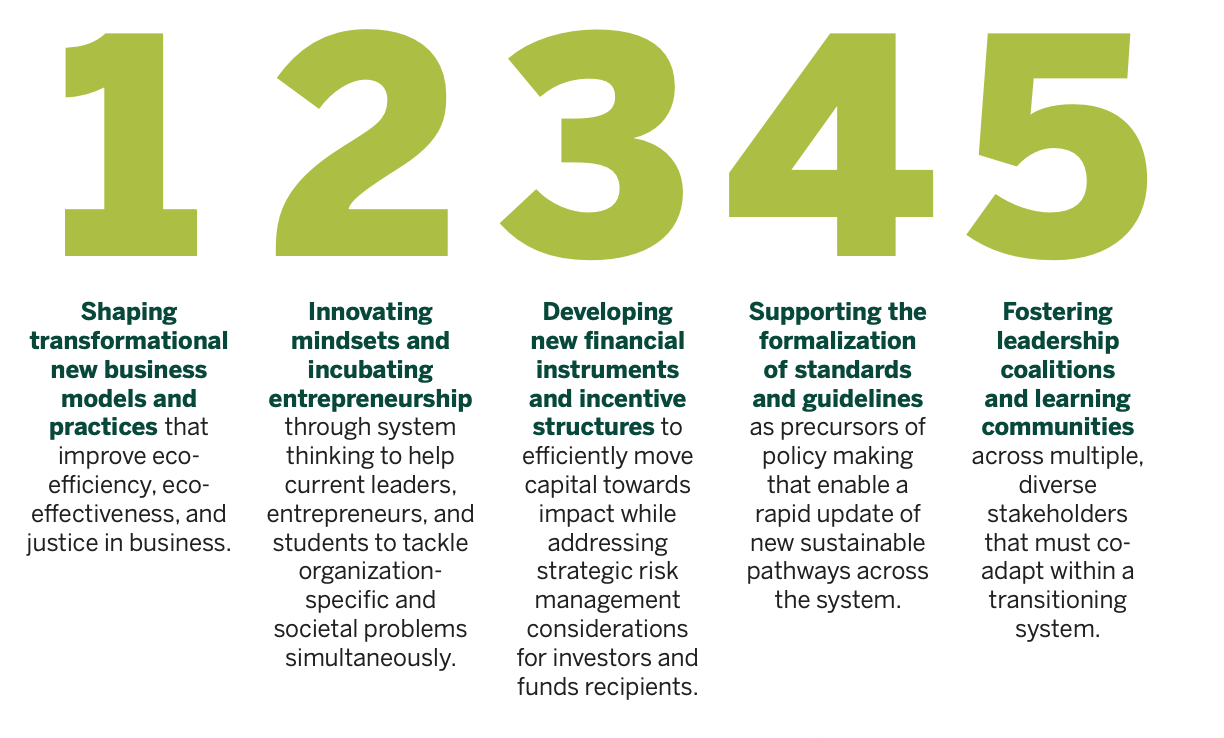 Why the agri-food sector?
Shaping pathways of "real world" systems change requires BSV to focus its activities on sectors that require urgent action and for which we have the capability to play a role in catalyzing change. We have identified the agri-food system in Canada as an ideal candidate for our work.
The agri-food system spans diverse supply chains, from meat and fish to dairy, eggs, crops and produce. Each supply chain involves a variety of stakeholders from farmers, processors, distributors, retailers and consumers that operate at local, provincial, national and even international levels. This system has major linkages with critical sustainability challenges. 
Stay in touch
Join our mailing list to keep up to date with the Centre for Building Sustainable Value and receive quarterly newsletters and event updates.