When: November 4-9, 2010
The PhD Sustainability Academy is an annual event of the Alliance for Research in Corporate Sustainability (ARCS) hosted by the Richard Ivey School of Business at the University of Western Ontario, in collaboration with the Network for Business Sustainability and the oikos Foundation for Economy and Ecology, with financial support from Great-West Life, London Life and Canada Life.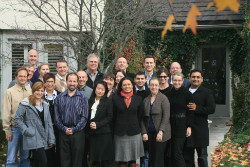 The PhD Sustainability Academy promotes high-impact scholarship in sustainability, with a focus on multidisciplinary thinking and practice. It offers an experientially rich environment to help nurture and advance research and teaching capabilities and to encourage a broad-based, future-looking dialogue engaging academics, teachers and practicing thought leaders across different domains of sustainability.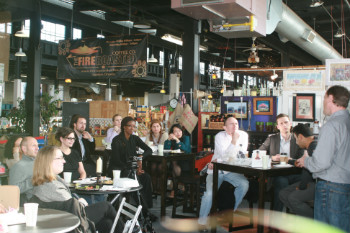 The theme of the 2010 PhD Sustainability Academy was Markets and Movements for Sustainability - we explored the intersection of social movements and market creation for more socially and environmentally responsible products and services; governance and leadership topics that bridge the social and organizational domains; and capabilities for creating and leveraging positive social change.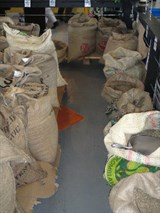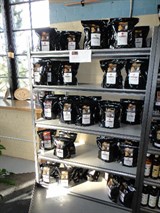 The 2010 PhD Sustainability Academy stated with a fire-side chat co-hosted by two ARCS founding members, Glen Dowell and Andy King.
The five day event brought together 15 doctoral scholars from leading Canadian and global doctoral programs for intensive workshops with five faculty:

Jay Barney, Fisher College of Business, Ohio State University

Oana Branzei, Ivey School of Business, University of Western Ontario (Host)

Tom Lawrence, Simon Fraser University

Wes Sine, The Johnson School, Cornell University

Klaus Weber, Kellogg School of Business, Northwestern University

The program also featured practitioner-led panels, field trips, off-site seminars and site visits exploring the intersection of markets and movements for sustainability.

The event wrapped up with a case writing/teaching workshop led by Ivey Publishing director Paul Beamish, case-based classes on sustainability taught by award-winning Ivey faculty in different disciplines (marketing, strategy, communications, international business and organizational behaviour), and a networking luncheon hosted by Ivey's Centre for Building Sustainable Value. 
The $500 best-paper award, sponsored each year by the Research Network for Business Sustainability, was shared by Lite J. Nartey, Wharton School (Management), University of Pennsylvania, for Networks of influence: Implementing politically sustainable multinational stakeholder strategies and Markus Taussig, Harvard Business School (Strategy), Harvard University for Private equity at the frontier: A model approach to incomplete institutions.

"The PhD Sustainability Academy was an incredible experience consisting of intensive workshops on our research-in-progress issues with outstanding faculty working hard to push us forward on our research topics, interaction with practitioners working on sustainability issues, field trips and case writing discussions. This type of setting allowed us to build a support network with remarkable peers from all over the world. What was also remarkable was the genuine commitment made by the faculty to provide support beyond the days we spent together […] to see us succeed in the years to come."
Lára Jóhannsdóttir, PhD Candidate, University of Iceland