This event was a collaboration between the Ivey Centre for Health Innovation, the Centre for Building Sustainable Value, the Energy Policy and Management Centre, and the Scotiabank Digital Banking Lab, and is supported through the Bob Britney Lecture Series and the Social Sciences and Humanities Research Council of Canada. It was hosted on November 9, 2018 in Toronto, Canada.
The Canadian Business Frontiers conference convened Canada's top leaders across finance, energy, health and government sectors to discuss the impact of technology disruption on Canadians. Technology does not exist in isolation and this cross-sector dialogue took steps towards ensuring positive change and sustainable outcomes for the benefit of our society. Highlights included featured talks from world-class leaders, award winning faculty and networking opportunities with some of Canada's best.
Thank you to all who joined us for this inaugural event. 
Insights Shared at Canadian Business Frontiers
Disruptive technologies, like electric vehicles, robotic financial advisors and AI applications in health care, are developing at breakneck speed. But we have much to learn about how to assess, deploy and govern these technologies to ensure their positive impact on Canadians. Here are the overarching takeaways from our discussions at Canadian Business Frontiers.
What value are you creating?
Just because you can code it, doesn't mean you should. That's an insight shared by Cheryl Forchuck, Beryl and Richard Ivey Research Chair in Aging, Mental Health, Rehabilitation and Recovery at the Parkwood Research Institute. She was referring to the rapid adoption of mood monitoring apps as a self-help tool in mental health care. These apps have actually been shown to undermine patient health when used without regular clinical consultations. While this example is health specific, the gap between use and impact was echoed by financial leaders who seek to improve the client experience by personalizing their technology platforms. Often, however, use is equated with impact. It's assumed that because 10,000 people use the platform, that it must be improving their experience, but that assumption is under-interrogated. The bottom line: It's important to have a clear value creation goal for new technologies and measure against it. 
What will deployment look like?
Deployment challenges vary by sector and technology. In some industries, such as finance, adoption of new technologies is fast – so fast that users don't fully understand how they work and policy makers are unsure how to regulate them. For example, artificial intelligence is already assessing loan applications and making investment decisions without human involvement – which becomes a problem when the algorithms that govern those decisions remain opaque for consumers.
In the energy sector, new technologies are deployed slowly – perhaps too slowly. Annette Verschuren, Chair and CEO of NRStor Inc., described how regulations can slow down commercialization, as is happening with new long-term energy storage technology. Deployment also requires deep collaboration between disparate groups. Josipa Petrunic, Executive Director & CEO of CUTRIC, has been catalyzing the adoption of electric bus fleets in Canadian municipalities, requiring new collaborations between the city, the local utility provider, technology providers, Ontario government ministries and citizens. Regardless of what sector you're in, deployment is challenging. The bottom line: Buckle up and get ready to do things differently.
Why think about people and the environment?
All three keynote speakers emphasized the importance of social and environmental considerations in business and technology. David Blood, co-founder and Senior Partner of Generation Investment Management, opened the day with a clear provocation: Thinking about environmental, social and governance practices categorically leads to business success. The Honourable Elizabeth Dowdeswell, Ontario's Lieutenant Governor, reminded us that citizens have strong opinions on how new technologies are implemented. Their voice is powerful and must be respected if businesses want to maintain their social license to operate. And Iain Stewart, President of the National Research Council, shared that it's not enough to do research and development for a good cause; avoiding harm in the research process matters too.
Learn more
This synopsis only scratches the surface of the ideas and conversation taking place at Canadian Business Frontiers. If you want to learn more about the key takeaways from specific sectors and speakers, you can explore the resources below. Special thanks to our student volunteers who captured these insights, which are shared in their own words.
Thoughts From Our Keynotes
Click on the below links to learn about our three keynote presentations and why understanding disruptions is important for the betterment of society.
Where Are We Now?
Click on the below links to learn more about our morning panels. We welcomed industry leaders and researchers to discuss the current state of technology and the effect those technologies are having on society.
How to Shape the Future
Click on the below links to learn more about our afternoon breakout sessions. We heard from industry leaders and engaged in a discussion about how we can use technology and disruptions to benefit society.
Innovation Learning Lab
Want to continue the Frontiers conversation? Consider joining our new Innovation Learning Lab.
The Lab is a unique consortium of business, government and academic leaders, who recognize that the way in which people live and work is being profoundly disrupted. The knowledge and tools of the past will not necessarily help navigate the future, nor solve the urgent and complex challenges facing society and business.
Throughout 2019-2022, the consortium will convene quarterly in Toronto to tackle a key part of the innovation process. These Lab sessions will be animated by a world-class thought leader followed by highly-interactive exchange – all informed by the latest research and Ivey's ground-breaking work on innovation and disruption.
If you're interested, contact Matthew Lynch.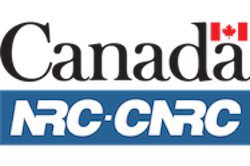 About the Bob Britney Lecture Series
This lecture series was established by friends, students, and colleagues in honour of the late Professor Bob Britney, who passed away in 1994. A Western University graduate, Professor Britney excelled in both the teaching and publishing fields of Operations Management. Professor Britney was active in a global study of benchmarking operations practices and standards around the world. Always interested in manufacturing process and quality assurance, he taught Manufacturing Strategy and a course on Productivity and Quality.
Stay in touch
Join our mailing list to keep up to date with the Centre for Building Sustainable Value and receive quarterly newsletters and event updates.