The value investing skills taught in the program are enhanced from the presentations that leading value investors  make in the classes. The speaker series is an integral part of the program and allows students the opportunity to see value investors in action. Practitioners' involvement in the program is organized in two parts. The first part covers the investors' basic approach to value investing and a discussion of their style. The second part involves practitioners taking students through actual investment decisions, including decisions to purchase securities, how large a position to take, and decisions not to purchase securities. At the end of the second part, time is allowed for open-ended student questions.
2019 Guest Speakers

Founder and Chief Investment Officer, Dewing Morris & Co Investment Partners, Toronto, ON (July 26, 2019 -- Seminar on Value Investing and the Search for Value)
John founded Ewing Morris & Co. Investment Partners in June 2011. Ewing Morris is a value-driven investment firm focused on small/mid cap North American companies and invests across capital structures. John serves as Chief Investment Officer and manages the firm's flagship Opportunities Fund. Prior to Ewing Morris, John was Vice President and Director of Research at Burgundy Asset Management. John graduated with distinction from the University of Guelph in 2005 with an Honours Bachelor of Science in Engineering degree and a Minor in Business Administration. He won the President's Trophy as Guelph's top student-athlete in 2005 and has completed the Investment Management Workshop at Harvard Business School.

Chairman and CEO, Fairfax Financial Holdings Ltd., Toronto, ON (April 11, 2019 -- Fairfax Annual Meeting of Shareholders at Roy Thompson Hall)
Mr. Watsa, Chairman and CEO, Fairfax Financial Holdings Ltd. has invited Dr. Athanassakos and a group of his Value Investing MBA and HBA students to attend the Fairfax annual meeting of shareholders on Thursday, April 11, 2019 at 9:30 a.m. in Toronto, Ontario. After the annual meeting, students will have an opportunity to meet Mr. Watsa and his team. Mr. Watsa is the Chairman and Chief Executive Officer of Fairfax Financial Holdings Ltd., a financial services holding company, which he took over in 1985. The company, through its subsidiaries, is engaged in property and casualty insurance and reinsurance, as well as investment management. Mr. Watsa is a Chartered Financial Analyst, a graduate of the prestigious Indian Institute of Technology with a degree in Chemical Engineering and a holder of an MBA from the Richard Ivey School of Business of the University of Western Ontario. He is a member of the Board of Trustees of the Hospital for Sick Children, a member of the Advisory Board for the Richard Ivey School of Business and a member of the Board of Directors of the Royal Ontario Museum Foundation, as well as Chairman of the Investment Committee of St. Paul's Anglican Church.  Fairfax has been one of the few companies to escape the ravages of the great recession of 2008 as Mr. Watsa and his team had anticipated the credit crisis and had taken the necessary steps to protect Fairfax. Mr. Watsa, also known as the Buffett of the North, had discussed his fears about the markets in a key note speech he gave to The Ben Graham Center of Value Investing First Annual Symposium on Value Investing on May 25, 2007. His key note speech can be viewed here.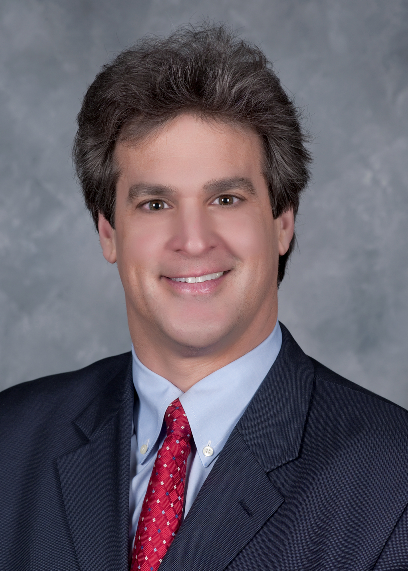 President, Lountzis Asset Management, LLC, Wyomissing, PA (March 14, 2019 -- Ivey Value Investing Classes, Room 1100, 6:20pm - 8:00pm)
Mr. Lountzis is the President of Lountzis Asset Management, LLC, which he founded in 2000 and is based in Wyomissing, PA. Paul is a graduate of Albright College. He has more than twenty-five years, experience in the investment industry, beginning his career in 1989 with Royce & Associates, a New York City-based investment advisory firm managing the Royce Mutual funds. Paul spent nine years, including five years as a partner, at Ruane, Cunniff & Goldfarb Inc., an investment advisory firm managing more than $9 billion, including the Sequoia Mutual Fund. At Ruane, Cunniff & Goldfarb, Bill Ruane assigned him to conduct a number of specific research projects for the consideration of Warren E. Buffett, Chairman and CEO of Berkshire Hathaway, Inc.
Past Guest Speakers