Program of Study in Years 1 and 2
Double Major: Psychology and Management and Organizational Studies
Extra-curricular involvement in the first two years of university:
Brescia's Pink Ties Business Club.
Intramural soccer.
Why did you choose Ivey's HBA program?
I chose Ivey's HBA program because of the opportunity to refine my business knowledge in an environment that emphasizes the importance of leadership skills.
Describe one highlight from your Ivey experience thus far.
One highlight of my Ivey Experience thus far has been serving on my section's executive team as VP Communications; this role was especially rewarding because I had the opportunity to actively contribute to the close-knit culture that developed in my section through initiatives such as the bi-weekly section newsletters and yearbook.
What advice do you have for incoming HBA students?
To not be afraid to make your voice heard; whether its contributing in the classroom setting or taking on leadership positions in clubs that you are passionate about, your input is valuable and has the ability to make a real impact within the communities you are a part of.
How has Ivey's Career Management set you up for success?
Ivey's Career Management has set me up for success by teaching me how to discover the industries that I am truly passionate about, by connecting my past experiences together through common themes. Additionally, Career Management has helped me tremendously with packaging my skills and past experiences together in a way that highlights my skills that are best suited to my field of interest.
What kind of support did you find the most helpful with the intense curriculum in HBA1?
The guidance of HBA2 students; having walked in my shoes only a year prior, HBA2 students had valuable perspectives to share in topics ranging from academics and extracurricular activities to more personal things such as social life and career advice.
What has been the most challenging part of the program for you?
Learning to step outside of my comfort zone. I initially viewed new opportunities with apprehension if I wasn't sure what to expect, but once I recognized the great support systems that existed at Ivey, I became much more willing to try new experiences and broaden my skill set because I knew I had many resources around me to draw upon if I encountered any challenges.
What are your plans after graduation?
After graduation, my plans include beginning my career in an organization where I have the ability to contribute towards high-level decisions impacting the direction of a company. Additionally, I want to work on meaningful projects that will create lasting change, while in a diverse team that I can learn from while continuing to grow and develop.
HBA '18
Ivey Business School
Cassie Vella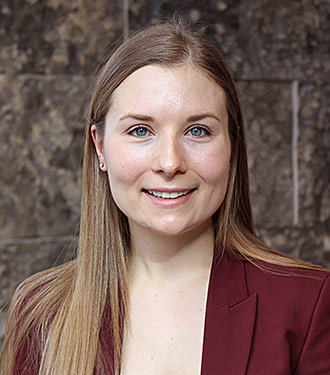 London, Ontario - Sir Wilfrid Laurier Secondary School.