Program of Study in Years 1 and 2
Software Engineering, pursuing a dual degree: HBA and Software Engineering.
Extra-curricular involvement in the first two years of university:
Men's Varsity Soccer.
Western Investment Club.
Western Tech Club.
Children's teacher at my local church.
Why did you choose Ivey's HBA program?
I chose Ivey because of the opportunity to interact with some of the brightest, driven students in Canada, the case-based method of learning, the opportunity to combine Ivey with a Software Engineering dual degree, a strong alumni network and itshigh reputation in the Canadian business community.
Describe one highlight from your Ivey experience thus far.
Spirited classroom discussions on the pros and cons of capitalism.
What advice do you have for incoming HBA students?
Do the things that "today you" may not enjoy, but that "future you" would be glad that you did them. Invest time to become very self-aware, and find the intersection between what you enjoy, what you're good at and what is useful to society.
How has Ivey's Career Management set you up for success?
Ivey Career Management helped me understand the importance of reaching out to people and developing a personal brand.
What kind of support did you find the most helpful with the intense curriculum in HBA1?
Gurus (HBA2 mentors) and section mates were the most helpful with the intense curriculum of HBA1. Gurus have been through HBA1 already so they haveexperience and your section mates are experiencing it with you so they have empathy.
What has been the most challenging part of the program for you?
"Recruiting" is the most challenging part of the program. I put it in quotes because everyone says they're doing it but everyone has a different definition of what it entails. It's hard to know if it's working or not. In hindsight, I would have worked with the coaches in Career Management to write out a detailed recruiting strategy. I came to realize that there is no such thing as recruiting season. Recruiting season is every season and the sooner you start to get focused, the better you will feel about the plan and approach you've developed.
What are your plans after graduation?
Entrepreneurship, I started a tech company, Atila.ca which I plan to work on and grow.
HBA '19
Ivey Business School
Tomiwa Ademidun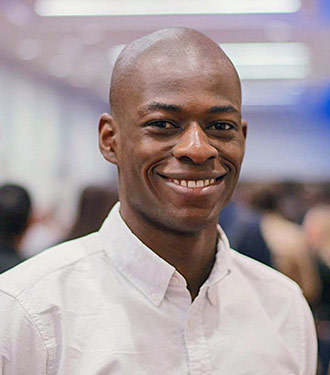 Milton, Ontario - Bishop Reding Secondary School