News@Ivey
Summer reads: Top book picks from Ivey faculty
Dawn Milne
|
Jul 28, 2020
It's no secret that reading can develop you into a better thinker, and it's a key to success for some of today's top business leaders and entrepreneurs. We reached out to Ivey faculty to get their top book recommendations for incoming or current business students this summer. Here are their suggestions.
Volume 2 - July edition
Mehmet Begen's pick
Mehmet Begen is an Associate Professor of Management Science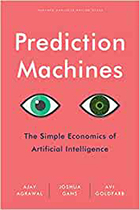 Prediction Machines: The Simple Economics of Artificial Intelligence
by Ajay Agrawal, Joshua Gans, and Avi Goldfarb
As technology advances, Artificial Intelligence (AI) is increasingly changing our daily lives and the way we do business. This book by Ajay Agrawal, Joshua Gans, and Avi Goldfarb explains what AI can do for business and gives great examples of it. Mehmet Begen says it's a must-read for any business student wanting to learn more about AI in a business context, especially since changes could be on the horizon.
"The book argues that when something becomes cheap it becomes abundant and widely used, and this may be happening with AI soon," he said. "Perhaps the Internet did not create a new economy but it was old economy with cheaper and better communication, logistics, marketing and more."
Mary Crossan's pick
Mary Crossan, MBA '85, PhD '91, is a Professor of General Management and Strategy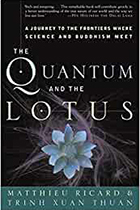 The Quantum and the Lotus: A Journey to the Frontiers Where Science and Buddhism Meet
by Matthieu Ricard and Trinh Thuan
Molecular biologist-turned Buddhist monk Matthieu Ricard and Buddhist-raised astrophysicist Trinh Thuan reveal the connections between Western science and Buddhist philosophy and explore some deep questions. Prepare to be challenged. Mary Crossan cites that the Dalai Lama is quoted as saying the book will contribute to our understanding of the world and the way we live.
"I find it incredibly thought-provoking and it is the only book I have with post-it notes flagging an extensive number of pages in the book," she said.
Alison Konrad's pick
Alison Konrad  is a Professor of Organizational Behaviour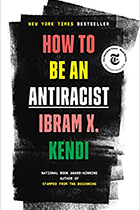 How to Be an Antiracist
by Ibram X. Kendi
Alison Konrad says the ability to work inclusively in a diverse workplace is a key skill for all professionals, and this book by historian and award-winning author Ibram X. Kendi can help by laying out some practical steps.
"It's possible, even common, for people to truly believe in racial equality, but not know what they can do to support positive change," she said. "In his book, Ibram X. Kendi provides clear explanations and actionable knowledge to guide us in our journey toward reconciliation among all peoples."
Kyle Maclean's pick
Kyle Maclean, HBA '12, PhD '17, is an Assistant Professor of Management Science

The Drunkard's Walk: How Randomness Rules Our Lives
by Leonard Mlodinow
To make better business decisions, Kyle Maclean says you have to keep in mind how the role of chance comes into play, as physicist Leonard Mlodinow explores in this book.
"I come back to this book over and over again, because it has enormous implications for both our careers and our personal lives. Mlodinow explores the meaning of randomness, and how ignoring 'luck' can lead to bad decisions or irresponsible emotions," said Maclean. "By grasping 'luck' and the myriad ways in which it can work both for and against you, we can be less critical of ourselves and others, and hopefully make better business decisions."
Karen MacMillan's pick
Karen MacMillan, PhD '13, is a Lecturer in Organizational Behaviour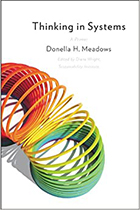 Thinking in Systems: A Primer
by Donella H. Meadows
Karen MacMillan says to solve today's big problems, you need to see the big picture and Donella Meadows' insights on problem-solving can help. The book explains systems thinking, which MacMillan says is a way to consider not only the discrete parts of an issue, but how all parts of the system are interdependent.
"Our school systems traditionally break complex problems down into manageable chunks to make them easier to define and to think about. This strategy works well when the environment is slow to change.  However, today's business world is more volatile than ever before. The pace, depth, and breadth of disruptions mean that linear thinking is no longer sufficient," she said. "This book introduces students to systems thinking and how we can use leverage points to influence critical business outcomes. I see the world in a whole new way after reading this book!"
Wren Montgomery's pick
Wren Montgomery is an Assistant Professor of Sustainability and General Management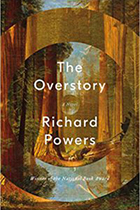 The Overstory: A Novel
by Richard Powers
Wren Montgomery says it's rare to see the world differently after reading a work of fiction, but she did gain a new perspective after reading Richard Powers' 2019 Pulitzer Prize-winning novel. The book follows nine characters whose unique life experiences with trees bring them together to address the destruction of forests.
"Expect to put it down with a new understanding of system dynamics, taking a long-term perspective, and the deep but often overlooked interconnections between humans and nature," she said. "You will see the forest and the trees, and you will understand why that is a very good thing!"
Volume 1 - June edition
Janice Byrne's pick
Janice Byrne is an Assistant Professor of Entrepreneurship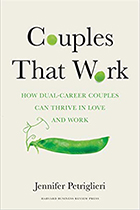 Couples That Work: How Dual-Career Couples Can Thrive in Love and Work
by Jennifer Petriglieri
Jennifer Petriglieri, an Associate Professor of Organizational Behaviour at INSEAD has proven her academic pedigree when it comes to research on dual-career couples, and Janice Byrne said her book takes a refreshing anecdotal approach. Through real lived stories, Byrne said Petriglieri explains the challenges couples face and how they dealt with them. She talks through the transitions that occur in the early, middle, and later stages of dual-career couples' lives, and advises on options while never preaching on one best way forward. Byrne said for "those in the thick of it," the book gives pause for thought and clues on how to advance in a way that is fair, reasoned, and practical for both partners.  
"I loved this book for its pragmatic insights and advice on how to navigate your professional life as part of a 'dual-career' couple. This is not just a book for the here and now of those already partnered up, but a book for anybody who wants a fulfilling work and family life," said Byrne. "When it comes to work-family integration, the earlier we reflect on what we want, what will be thrown our way, and how best to manage that, the better equipped we can be for the years ahead."
Lauren Cipriano's pick
Lauren Cipriano, HBA '05, is an Associate Professor of Management Science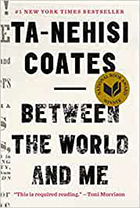 Between the World and Me
by Ta-Nehisi Coates
This memoir from American author and journalist Ta-Nehisi Coates tells the story of his lived experience as a Black man growing up and into adulthood, and is written as a letter to his 15-year old son. The book has earned many accolades, including being named one of the most influential books of the decade by CNN. Cipriano said it's a moving autobiography with an important purpose.
"Understanding the life experiences of Black youth is essential to understanding the ways in which our society perpetuates segregated access to opportunity," she said. "This understanding is the first step to developing and evaluating ideas about how we can collaboratively re-create structures, institutions, and communities, and how, ultimately, we can build a society that values all people equally and ensures opportunity for everyone."
Ann Frost's pick
Ann Frost is an Associate Professor of Organizational Behaviour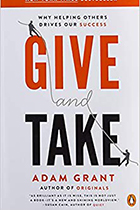 Give and Take: Why Helping Others Drives Our Success
by Adam Grant 
While you might assume people who prioritize others' interests over their own would be the last to get ahead, Adam Grant, a psychologist and professor at the Wharton School of the University of Pennsylvania, shares why it's the key to success. And Ann Frost says it's an important insight to keep in mind with all our social interactions. 
"Are you a Giver, Taker, or a Matcher? We tend to think Takers get the most out of life – but Grant's work shows us otherwise," she said. "Detailing how giving makes us all better off, this book will change the way you interact with others at work, at school, and in life." 
Jury Gualandris' pick
Jury Gualandris is an Assistant Professor in Operations Management and Sustainability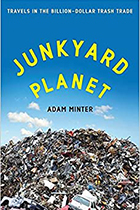 Junkyard Planet: Travels in the Billion-Dollar Trash Trade
by Adam Minter
When you drop an old newspaper into your recycling bin, you'd be surprised where it goes – and what it becomes – afterward. Adam Minter, a Bloomberg opinion columnist and son of a junkyard owner, provides an interesting and factual journey into the international trade of trash. Jury Gualandris calls it an eye-opening book that provides factual examples of how the western economy produces – and throws away – much more than what is manufactured and consumed at home.
"It offers interesting insights on the economic, cultural, and cognitive factors enabling (and hampering) our ability as entrepreneurs, managers, or consumers to recognize and extract economic, environmental, and social value from trash," he said.
Krista Pettit's pick
Krista Pettit, MBA '04, PhD '16, is an Assistant Professor of General Management and Strategy
Talking from 9 to 5: Women and Men at Work
By Deborah Tannen
Krista Pettit considers linguistics expert Deborah Tannen's insights on the conversational rituals of women and men so important that she recommends this book as a mandatory read for all students. She has even incorporated it into her Power and Politics in Organizations elective course at Ivey.
"Deborah Tannen offers a highly relatable and immensely practical explanation of how and why the conversation patterns between women and men differ. She explores and explains how these differences manifest in the workplace and the resultant consequences," she said. "This book was published in 1994, but the findings are timeless."
Gerard Seijts' pick
Gerard Seijts is a Professor of Organizational Behaviour and Executive Director of the Ian O. Ihnatowycz Institute for Leadership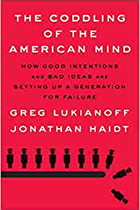 The Coddling of the American Mind: How Good Intentions and Bad Ideas Are Setting Up a Generation for Failure
by Greg Lukianoff and Jonathan Haidt
Greg Lukianoff and Jonathan Haidt describe how students in higher education are increasingly demanding protection from words and ideas they don't like. They then provide compelling reasons why that's disastrous for education – and mental health.
Seijts said the authors address issues that educators and students will face in their classes at some point.
"I found the book to be provocative, interesting, and timely," he said. "It challenges us to think about the implications of the curtailing of enriching alternative views and, by extension, the future of a nation's public discourse and democratic culture."