Overview
Business performance is determined not only by competitive forces within an industry but also by political, social, economic and technological factors that operate at local and global levels. Understanding the impact of these forces on firms can determine their ability to gain a competitive advantage through improved strategic planning on multiple dimensions.
The Business, Economics and Public Policy (BEPP) group consists of faculty who research business economics and public policy relevant to managers. BEPP faculty conduct research at the nexus of managerial economics, political economy and business strategy. Areas of research focus include regulation, energy and environment, stakeholder management, non-market strategy, political and regulatory risk, and emerging markets.
*Please note that BEPP is a stream under General Management
Areas of Research Focus
Regulation
Energy and environment
Stakeholder management
Non-market strategy
Political and regulatory risk
Emerging markets
Faculty research is regularly published in the top strategy and economics journals, including the Academy of Management Journal, Academy of Management Review, Administrative Science Quarterly, AEJ: Applied Economics,California Management Review, Harvard Business Review, Journal of International Business Studies, Journal of Law, Economics and Organization, and Strategic Management Journal.
Post-graduate Opportunities
The doctoral program in BEPP is designed for those interested in pursuing academic careers in top business schools, either within Strategy or Business Economics departments. The program integrates core areas of study in economics, including industrial organization, managerial economics and political economy, with study in management fields. Typical courses in the first two years are listed below.
Program Requirements
Students have program requirements, put into place by the PhD office, and discipline requirements, which are governed by the student's respective area group. On a case by case basis, some students may be able to waive out of particular required courses or substitute others. Such a course of action must be approved by the PhD director
All PhD students must complete the following requirements.
Attend "stats boot camp" (end of August at start of Year 1).
Pass 9702 Multivariate Analysis in Year 1.
Pass 9712 Special Topics in Statistics before end of Year 2.
*The content of this course varies by year. Students are encouraged to take the course twice.
Pass 9704 Research Methods in Year 1.
Earn 80% or more on 9723 Summer Research Paper before start of Year 2 - Direct Entry Admissions only (i.e. admitted with only an undergraduate degree)
Pass at least two PhD-level courses outside of Ivey before the end of Year 2 or before taking comprehensive exams, whichever is first. It is strongly recommended that at least one of these courses is an econometrics course.
Shadow an Ivey professor for an entire undergraduate or MBA course. The associated professor must agree to make this a learning experience for the student (e.g. have conversations about pedagogy, be available for questions about curriculum etc.) and to provide written confirmation to the PhD office of attendance; OR
Complete at least 20 hours of courses, workshops etc. at Western's Teaching Centre.

*In consultation with the student, the respective PhD coordinator shall determine which option better suits the student's needs.
Discipline Requirements
To be completed before the comprehensive exam unless otherwise noted.
9770 Business Strategy I (0.5 units)
9771 Business Strategy II (

0.5

units)
9826 (OB) Organizational Theory (

0.5

 units)
Two of the following GM field courses (1 unit total):
For the elective courses, students are required to take 1 unit of rigorous, graduate-level methods courses (e.g., econometrics) and 1 additional unit of other graduate-level electives (e.g., other GM fields courses, courses from other area groups or courses from main campus). The goal is to have students take a minimum of four courses a semester. Students should consult their PhD coordinator to help select these additional courses. All students should take rigorous quantitative methods to assure success on the methods portion of their comprehensive exams. To a certain extent, coursework may be customized to particular student needs and skills on a case-by-case basis in consultation with the respective GM PhD coordinator.
Milestones
These milestones are designed to ensure students make forward progress. A student who does not achieve these milestones within the required timeline may have their funding partially or fully cut or be withdrawn from the program.
Discipline Coordinator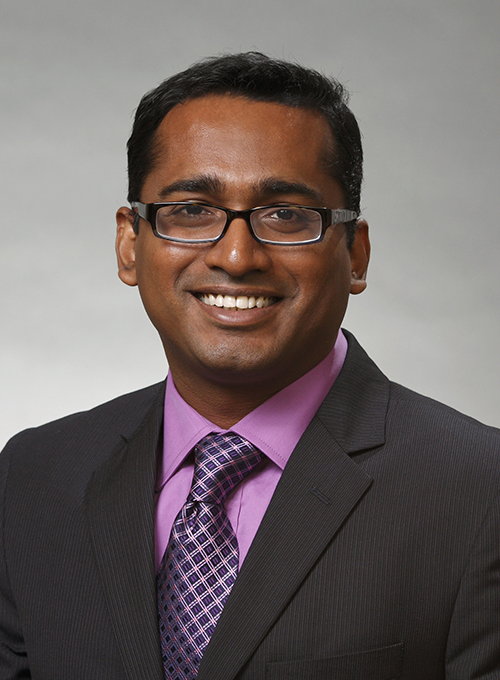 Romel Mostafa
Romel Mostafa joined the Business, Economics, and Public Policy group in July 2011. Prior to coming to the Western University, he was a Visiting Assistant Professor of Strategy at Olin Business School, Washington University in St. Louis. He received his Ph.D. in Strategy, Entrepreneurship & Technological Change from Carnegie Mellon University.
Professor Mostafa's primary area of research investigates the mechanisms that foster birth and growth of competitive industries. A recipient of Kauffman Dissertation Fellowship, Mostafa focuses on the processes by which entrants build their new-firm capabilities, the channels that allow valuable knowledge to diffuse across firm boundaries, and the impact of institutional environments and their changes on entrepreneurial activities. His secondary area of research explores how behavioural biases affect financial decision making. His published and on-going research has been featured in various international media, including the BusinessWeek and the National Public Radio.
A native of Bangladesh, Professor Mostafa enjoys various sports (cricket and soccer, above all) and music (especially 60's and 70's Bengali and English music), and loves cooking and travelling.
Each area group has a coordinator who has multiple roles: provide mentorship and guidance to students, liaise with PhD office, carry out students' annual review, administer comprehensive exams, and to provide other assistance the student might require (e.g. CV-polishing, recommending coursework, mock interviews etc.).
Admissions Questions?