The doctoral program in Organizational Behaviour is designed to train students for an academic career with an emphasis on research. The field of OB focuses on understanding the behaviour of individuals, groups and organizations. This field uses theory and methods from a wide variety of disciplines including psychology, sociology, political science, anthropology, statistics and economics.
The research of our faculty and doctoral students reflects a wide range of interests, including: leadership, personnel selection, gender and diversity in the workplace, discrimination and prejudice, expatriate management, goal-setting, group learning and team processes, errors, high performance work systems, and organizational mindfulness.
Doctoral students take the full spectrum of PhD Foundation courses and Organizational Behaviour Special Field offerings. Courses offered by other non-business programs such as economics, psychology, statistics and sociology may be taken to augment the student's knowledge of both methods and substantive areas. Other aspects of the program are tailored to fit the student's own research, teaching and professional interests.
Areas of Research Focus
Leadership and leader character
Gender and diversity in the workplace
Discrimination and prejudice
Group learning and team processes
Errors and experiential learning
High performance work systems
Organizational identity and legitimacy
PhD Student Opportunities
Professors in the Organizational Behaviour Group are recruiting PhD students with an interest in studying positive interactions among people in the workplace, especially among those who bring different characteristics, perspectives, and lived experiences to work-related interactions. We examine different types of interactions, including team processes, interpersonal processes, and training interventions. For example, some of the topics our faculty are currently studying include:
Skill-building for inclusion (e.g., in-person and virtual reality training, sexual harassment bystander intervention, intersectionality and allyship);
The emergence of team processes and emergent states – such as trust and efficacy – in work teams and other settings;
Globally distributed teams working across organizational boundaries on adaptive, multi-stakeholder tasks on complex challenges;
The role of leadership in understanding these complex topics.
In our research, we seek answers to how the different phenomena interact and influence each other over time, with the goal of enhancing their positive impact on individuals, teams, and organizations.
We welcome applications from PhD students interested in pursuing related research.
PhD Graduates
The doctoral program in Organizational Behaviour is designed for those interested in pursuing academic careers in organizational behavior at top business schools. 
Dr. Ellen Choi (2017 PhD)
Assistant Professor, Ryerson University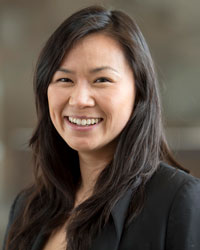 PhD Dissertation:
Mindfulness and Individual Error Orientation in High Reliability Organizations
Mindfulness is a concept drawn from the contemplative traditions that refers to present-moment, non-judgmental awareness. Exactly how applicable mindfulness is in the workplace requires further empirical validation, particularly on outcomes immediately relevant to organizations. This study contributes to literature examining the effects of mindfulness in organizational settings by considering the effects of an 8-week workplace mindfulness training program in a high-reliability organization (hospital) on individual error orientation, an individual's propensity to learn from error, worry about error, or hide error. This study adds to the current state of knowledge by providing further insight into why one holds a particular error orientation and what can be done to encourage productive responses to error... Read more about this thesis
Dr. Meredith Woodwark (2015 PhD)
Assistant Professor, Wilfrid Laurier University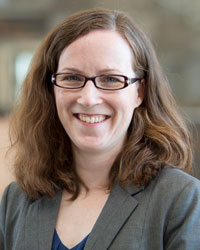 PhD Dissertation:
Working Harder, Working Smarter, or Doing Both? How the Interpretation of Combined Learning and Performance Goals Affects Complex Task Performance
Goal setting research has shown that on novel, complex tasks people perform better with learning than performance goals. In practice, people must often learn and perform at the same time. Does setting both types of goals simultaneously enhance performance compared to singular goals? This dissertation consists of two studies using a complex business simulation that examine setting simultaneous learning and performance goals ("combined goals") for highly complex tasks. The first study is a cognitive interview study where I examine how people interpret assigned singular goals (learning or performance) and combined goals at various difficulty levels. The second study is a laboratory experiment which examines how combined goals affect performance under dynamic conditions. The results of both studies suggest that... Read more about this thesis