Students and faculty in the Sustainability subgroup recognize that the role of business is to create and distribute wealth equitably, both within and across generations. They subscribe to the principles of sustainable development, which is development that 'meets the needs of the present without compromising the ability of future generations to meet their own needs'. A core assumption of researchers in this group is that the broader social and environmental contexts matter to business and that sustainability is core to effective management of risks and opportunities in today's world. Researchers in this group are also interested in research with the potential to address broad global challenges and to make the world a better place.
The Sustainability group therefore looks to push the boundaries of current theories and methods. We are excited by new ideas and new approaches, as current theories have not adequately addressed some of the significant macro challenges confronting us. We are also excited by research that has practical implications and engages with real-world problems and phenomena.
The faculty members comprising this group include Diane-Laure Arjaliès, Pratima (Tima) Bansal, Oana Branzei, Jury Gualandris, Patricia Hein, Rob Klassen, Sergio Lazzarini, Deishin Lee, and Wren Montgomery. They have published cutting-edge sustainability research in top journals across disciplines, including Academy of Management Journal, Academy of Management Review, Journal of Business Venturing, Journal of Operations Management, Management Accounting Research, Management Science, Organization Science, and Strategic Management Journal. PhD students in the Sustainability area have also received several awards including the Governor General's Gold Medal (Mark DesJardine, Natalie Slawinski), conference best paper prizes, and have placed at top schools (Tuck School of Business, McGill, etc.).
Ivey's sustainability community is large and active, providing a thriving environment for our Sustainability PhD students. Approximately one third of faculty members across Ivey engage in sustainability research, reflecting its true cross-disciplinary nature (e.g. Janice Byrne, Nadine de Gannes, Alison Konrad, Kirk Kristofferson, Nouri Najjar and Brandon Schaufele, among others). As well, Ivey's Sustainability group attracts a large number of high-quality doctoral students, post-doctoral students, and international faculty and student visitors. This rich support at Ivey across disciplines and methodological perspectives means the sustainability community at Ivey is vibrant, active and highly generative. Importantly, this structure also offers students the unique opportunity to explore sustainability questions and challenges that cross traditional academic boundaries and ways of seeing the world.
Ivey has gained an international reputation for its sustainability activities. We host the Sustainability PhD Academy that brings together 15 students and 5 faculty from around the world annually in this highly competitive program. Ivey's annual Sustainability Conference also brings top global sustainability thinkers to Ivey for 2 days of deep conversation with Ivey PhD students and faculty, and aims to build a local community of sustainability scholars that crosses university boundaries. Sustainability doctoral students are also able to access conference and research funding through Ivey's well recognized Centre for Building Sustainable Value. In addition, the Network for Business Sustainability (NBS) was founded at Ivey. NBS aims to bridge research and practice in order to advance business sustainability. Over 35,000 managers and researchers follow NBS. Finally, Innovation North is located at Ivey, which is taking companies on a journey towards sustainable innovation.
*Please note that Sustainability is a stream under General Management
Areas of Research Focus
Short-termism, globalization, and scale
Systems thinking/theory
Social and environmental entrepreneurship
Collective and cross-sectoral action for sustainability
Sustainable and conservation finance
Impact assessment and integrated reporting
Circular economy
Sustainable food supply chains
Co-evolutionary embedded systems (circular products, business models and supply chains)
Stakeholder analysis and stakeholder governance
Inequality and marginalization in organizations
PhD Student Opportunities
The Sustainability group at Ivey is always happy to hear from superb applicants who are passionate about researching environmental and social sustainability issues. We have one of the largest, most proficient, and most exciting groups of faculty studying business and sustainability in the world. We are always looking to push new boundaries to find solutions to grand challenges, and we are looking for students who are motivated to do that hard but rewarding, timely, and vital work with us!
If that is you, and you are interested in working with one of our faculty members, please begin by familiarizing yourself with their specific research interests, papers, and methods. Then, please reach out to them with a detailed email on why you think you might be a fit with their research program and expertise. You will need a faculty mentor to support your application in order to have the best chance for a successful admission. While not all faculty members have a specific opening posted many will be able to find a spot for an exceptional candidate, so be very prepared and specific when you connect with them to show them you are a candidate worth considering. Please feel free to connect with more than one faculty member, but be sure to tailor your communications rather than sending a general email that is not likely to stand out or receive a positive response.
Note that many of our members are also cross-appointed in other faculty groups, so please check  the various PhD discipline pages for recruiting opportunities that align with your research interests. It may be possible for you to find a fit and apply through one or both disciplines (Business Economics & Public Policy, Entrepreneurship, Operations Management, Strategy etc.). This will still allow you to engage closely with our Sustainability faculty, students, reading group, and programming.
Please feel free to contact Dr. Sergio Lazzarini with any questions once you have read both this page and the general Ivey admissions and FAQ pages which cover deadlines, admissions packages, standardized testing, etc.
Thank you for your interest in Sustainability at Ivey, we look forward to hearing from you, and we wish you the best of luck in your academic adventures!
Professor Diane-Laure Arjalies is interested in supervising students willing to push the boundaries of knowledge and practice by doing qualitative and field-based work. Topics include sustainable finance (e.g., impact bonds, conservation finance), non-financial practices and reporting (e.g., impact assessment, accountability in safe and ethical spaces) and issues linked to life on land (e.g., biodiversity, regenerative farming). Interdisciplinary (e.g., political ecology, accounting), Indigenous and decolonizing approaches are welcome.
Professor Bissan Ghaddar's interests lie at the intersection of mathematical optimization and machine learning models and their application to practical problems related to sustainable and smart cities, particularly in the domains of energy, telecom, and transportation systems. In order for smart cities to become a reality, complex optimization problems in the modeling, design, and operation of these future telecom, energy, and transportation systems need to be solved. The developed models can potentially lead to improved policies that will maximize the environmental, social, and financial benefits of these critical sectors.
Professors Diane-Laure Arjaliès, Jury Gualandris and Sergio Lazzarini are interested in students to examine how multiple actors address collective action issues and promote systemic transformation in complex systems. There is a current project on how farmers and actors of the food chain interact with each other and develop communities of practices to define rules of interaction, agree on common principles, and promote sustainable change. This research involves a combination of qualitative and quantitative methods, including field experiments.
Post-graduate Opportunities
The doctoral program in Sustainability is designed for those interested in pursuing academic careers in sustainability at top business schools.
PhD Graduates
Dr. Mark DesJardine (2016 PhD)
Assistant Professor, Pennsylvania State University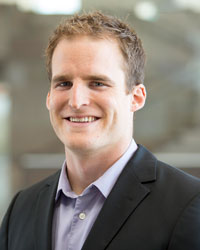 PhD Dissertation:
The Causes and Consequences of Corporate Short-termism
Corporate short-termism is one of the most significant concerns facing companies and society today. It demands that companies maximize profits in the short term regardless of the long-term consequences. Corporate short-termism can destroy long-run wealth generation, fuel job lay-offs, impede innovation, and neglect society's social and environmental interests. Paul Polman, CEO of Unilever, declares that short-termism, "lies at the heart of many of today's problems."... Read more about this thesis
Dr. Natalie Slawinski (2010 PhD)
Associate Professor, Memorial University