The program officially starts in mid-August with the Statistics boot camp seminar. Generally, students complete all program and discipline course requirements in the first two years. In the summer of their second year, students complete the comprehensive exam; at the end of their third year, students complete the thesis proposal and after that, students focus on their thesis research and final defense -see Program Milestones section below for more details.
From the very beginning of the program, students work on research, present their ideas at conferences, write papers for publication and interact with academic peers from other universities.
*This page is not updated on a regular basis and is provided as an overview of the program and discipline requirements.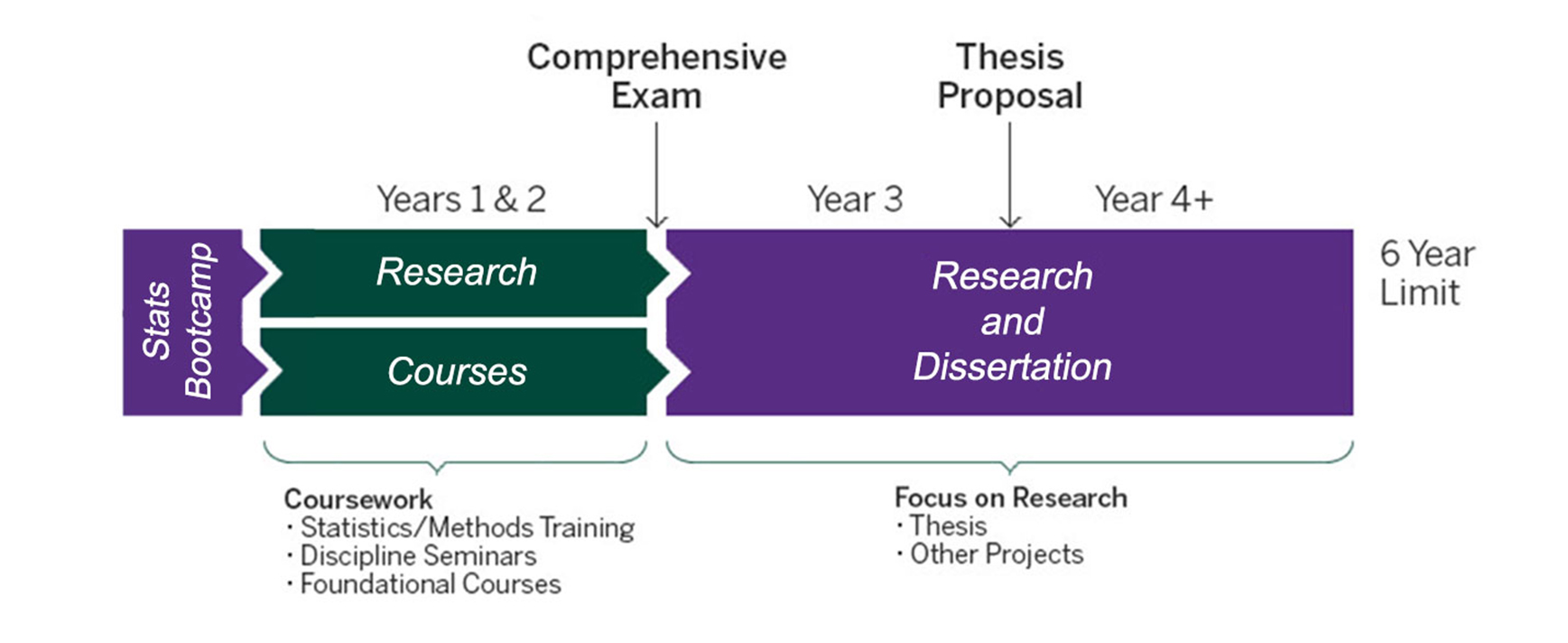 Program Requirements
All the below requirements are to be completed before the comprehensive exam in year 2. 
Statistics boot camp (offered mid-August before the start of Year 1)
Bus 9702 Multivariate Analysis in Year 1
Bus 9704 Research Methods in Year 1
Bus 9712 Special Topics in Statistics before the end of Year 21 
Bus 9723 Summer Research Paper before the end of Year 22 
Pass at least two PhD-level courses outside of Ivey before the end of Year 23 
Shadow and Ivey professor for an entire graduate, MBA or MSc course or complete at least 20 hours of courses/workshops at Western Teaching Centre
Discipline Requirements
Below are the discipline requirements governed by each of the respective disciplines. Please note that if further development is identified in any area, students may be required to take additional courses as requested by the student's supervisor or the faculty discipline coordinator.
Program Milestones
Comprehensive Exam
Thesis Proposal Exam
Thesis Defense