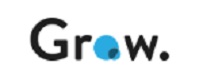 Banking & Personal Finance | Vancouver, BC | Founded: 2014 | Employees: 44 | www.poweredbygrow.com

PHONE: (888) 540-3951 | LINKEDIN PROFILE | WIKIPEDIA
Last updated January 17, 2019 | To download a PDF version, click here. 
Company Overview
Grow is an enterprise FinTech that leverages technology and data analytics to work with financial institutions to optimize their customer experience. Their technology powers modern, data-driven banking products and services that allows institutions to better serve their customers. They offer end-to-end digital banking solutions, from retail to business; including account opening, lending, financial educations and engagement, credit cards, mortgages, and insurance. They also provide API services that cover digital compliance, fraud prevention, and advanced analytics.

Senior Management
Kevin Sandhu: Founder and CEO (2014-Present). Previously: Bilfinger Project Investments (2011-2014); Connor, Clark & Lunn Financial Group (2008-2011); RBC Capital Markets (2005-2008). Education: BBA, Finance (2005), Simon Fraser University; CFA, CFA Institute.
Rudi Airisto: Chief of Staff (2018-Present). Previously: Senior Director, Strategy, New Devices Group, Intel Corporation (2015-2018); Strategy Advisor, RentMoola (2014-2015); VP Business Development, Recon Instruments (2011-2014). Education: BA, Meng, Information Engineering, University of Cambridge; MBA, General Management, INSEAD.
Chris Payne: VP Finance (2016-Present). Previously: Manager, Treasury Accounting, Central 1 Credit Union (2013-2016); Senior Consultant, Financial Projects, Vancity (2010-2013). Education: BA, Modern History, Exeter University.

Erhun Arkan: VP Engineering (2018-Present). Previously: Senior Director, New Devices Group, Intel Corporation (2012-2018); Vice President, Silicon Valley Innovation Centre & WW Customer Technology Centers, ST-Ericsson (2010-2012); Director, OMAP Smartphone & Semiconductor Eco Systems (2008-2010), Texas Instruments. Education: BSEE Electronics, Istanbul Technical University; MSEE Electronics, San Diego State University; MBA, Business, Southern Methodist University.
Matt Naish: VP Customers (2018-Present). Previously: VP Sales & Marketing, Acuva (2018); VP Sales & Marketing, Telematics Division, Vecima Networks (2016-2018); VP Sales & Marketing, Contigo Systems (2012-2016); Director of Sales, Contigo Systems (2008-2012). Education: BASc, Computer Engineering, UBC; MBA, Entrepreneurship & Strategic Management, UBC.
Jesse Penner: VP Product (2018-Present). Previously: Director of Product, Grow (2016-2018); Marketing & Operations Manager, Grow (2015-2016); Marketing Coordinator, Grow (2014-2015) Education: BA, University of the Fraser Valley.

History
Kevin Sandhu set up Grow (formerly Grouplend) in 2014, as Canada's first online peer-to-peer lender. They enabled Canadian consumers to borrow up to $30,000 with interest rates between 5-20%, depending on your credit score.[1] These loans would be backed by institutions and accredited private investors. After acquiring funding in 2015 and pivoting to a B2B model, Grow has developed relationships with Canadian financial institutions providing them with white labelled end-to-end digital banking solutions to provide customers with a superior, omnichannel banking experience. They have moved away from direct to consumer lending, and now focus on AI and machine learning to provide partners with hyper-personalized onboarding and optimization processes, as well as features such as ID verification, data aggregation, fraud prevention, payment switching, and more.
[1] https://www.theglobeandmail.com/globe-investor/personal-finance/household-finances/canadians-turning-to-peer-to-peer-web-loan-providers-for-debt-solutions/article24444360

Funding
In 2015, then Grouplend was able to raise $10.2 million in its first round of financing, led by angel investor Markus Frind, founder of PlentyofFish.[2] After rebranding to Grow, and shifting to its current focus of partnering with institutions, they were able to raise another $2.35 million in seed funding, in November 2017.[3]
[2] https://techvibes.com/2015/08/19/markus-frind-invests-in-grouplend-2015-08-18
[3] https://pitchbook.com/profiles/company/104602-60

Key Corporate Developments
Press releases: https://poweredbygrow.com/blog
June 19, 2018: Connect First Credit Union Partners with Grow Technologies for Better Digital Experience
Sept 6, 2018: Rudi Airisto, formerly of Intel, Recon Instruments joins Grow as Chief of Staff
Sept 20, 2018: Matt Naish joins Grow as VP Customers
Oct 10, 2018: Valeyo and Grow Technologies Announce Partnership to Deliver an Integrated Lending and Insurance Experience
Nov 6, 2018: Erhun Arkan Joins Grow as VP Engineering


Business Highlights
Strategy
The Grow Platform leverages technology to create better banking in two aspects:
Onboarding – The Grow Platform plugs into the financial institutions current digital system, and creates a seamless customer adoption experience, whether for account opening or lending. The account opening system uses an optimized, omni-channel approach, making it easy for both the institution and the customer. The lending platform offers 24/7 instant quotes and personalizes it for the customer.
Optimization – The platform provides financial optimization for both institutions and customers, by providing tools and advice to customers without the need for in-person advisory. It utilizes data aggregation and analytics to provide customers with personalized product offerings, goal-setting, credit scores, spend analysis, and comparison insights.

Products/Pricing
Retail and Commercial Account Opening: White labelled digital Account Opening through Grow's platform gives instant verification and immediate insights into the customer, allowing for service personalization. Grow ensures that its omnichannel process is fully compliant with regulatory requirements, including KYC and AML rules. Includes features like rapid deployment, single or multi-user accounts, automated auditable compliance and optional Payment Switching.
Consumer and SME Lending: By incorporating Grow's lending platform into an institution's system, applications will become accessible 24/7 either through in-branch or online. It gives instant, real-time insight into applicant's finances, to allow optimization of underwriting and cross-sell opportunities. This efficient process significantly reduces loan application process times. Includes features like rapid deployment, configurable credit models and pricing, and automated auditable verification.
Dashboard: A white labelled, hyper-personalized financial dashboard. The Grow Platform's financial management tool allows institutions to balance the rising need for digital adoption without sacrificing customer satisfaction and engagement. By using real-time analytics to provide customers with personalized product offerings, goal-setting, credit scores, spend analysis, and comparison insights, it retains the customer centric, advice-driven services that are wanted, in the digital world. It provides everything the customer needs, on one accessible dashboard.  
Other Features: Grow's Platform includes valuable features that enhance the experience for the customer and institution, such as instant verification, data aggregation, adjudication, fraud, compliance, payment switching, console.

Technology
Grow leverages data analytics and advanced technology such as AI and machine learning in order to create tools for financial institutions that will give deep insight and hyper personalized services to their customers. Grow is building their platform to enable AI powered insights for optimized decision making. Their digital banking solutions are powered by their market-leading proprietary bank account aggregator FinSnap for data collection, tagging, and analysis.

Distribution/Logistics
Grow is based out of Vancouver, BC, and provides digital financial tools for customers by partnering with financial institutions. It is able to provide services for organizations, by providing technology that allows for better process efficiency and business streamlining, as well as to customers, by enhancing their digital banking experience.
Competitors
There are many infrastructure & enterprise banking FinTechs across Canada, and they are evenly distributed among the pre-launch, early-stage, and expansionary stages of a company lifetime. Grow is considered to be an early-stage startup and there are a few better established organizations that it must compete with.
Central 1/Backbase: Together, Central 1 partner Backbase offer an omni-channel digital banking platform that supports retail and business banking, wealth management services; Central 1's Forge enables a drag and drop front end solution.
ASAPP - (Toronto, ON) Asapp provides financial institutions with omni-channel account and loan origination solutions for retail and small-business banking.
Thirdstream - (Lethbridge, AB) Thirdstream's platform cumulus provides a digital onboarding process for financial institutions. It also offers banking integration and a module stack that includes retail, commercial and wealth management deposits as well as online lending.



Corporate Profile Created By: Judy Song, Ivey HBA 2019 Candidate