Propel Partnership
The Scotiabank Digital Banking Lab has partnered with Propel to support innovative startups.
Propel is part of the Campus-Linked Accelerator (CLA) program, an initiative of the Ontario Government and administered through the Ontario Centres of Excellence (OCE). Propel is partnered locally with LEAP Junction at Fanshawe College. The centre provides co-working space, mentorship, seed funding, events and acts as an advocate for local startups in the community.  For more information about Propel, please visit their website here.
Annual Pitch Competition
Each April, student entrepreneurs from Western University and Fanshawe College are invited to turn their business ideas into realities by participating in Propel's annual pitch competition, Seed Your Startup.  The 2017 competition brought in applications from over 100+ entrants from Western University and Fanshawe College.  Of these applications, six finalists were selected to compete for two cash prizes of $3000.
The Scotiabank Digital Banking Lab is pleased to support the 2017 winner in the Technology/Service Category, Beatcamp, an online marketplace to license instrumental music.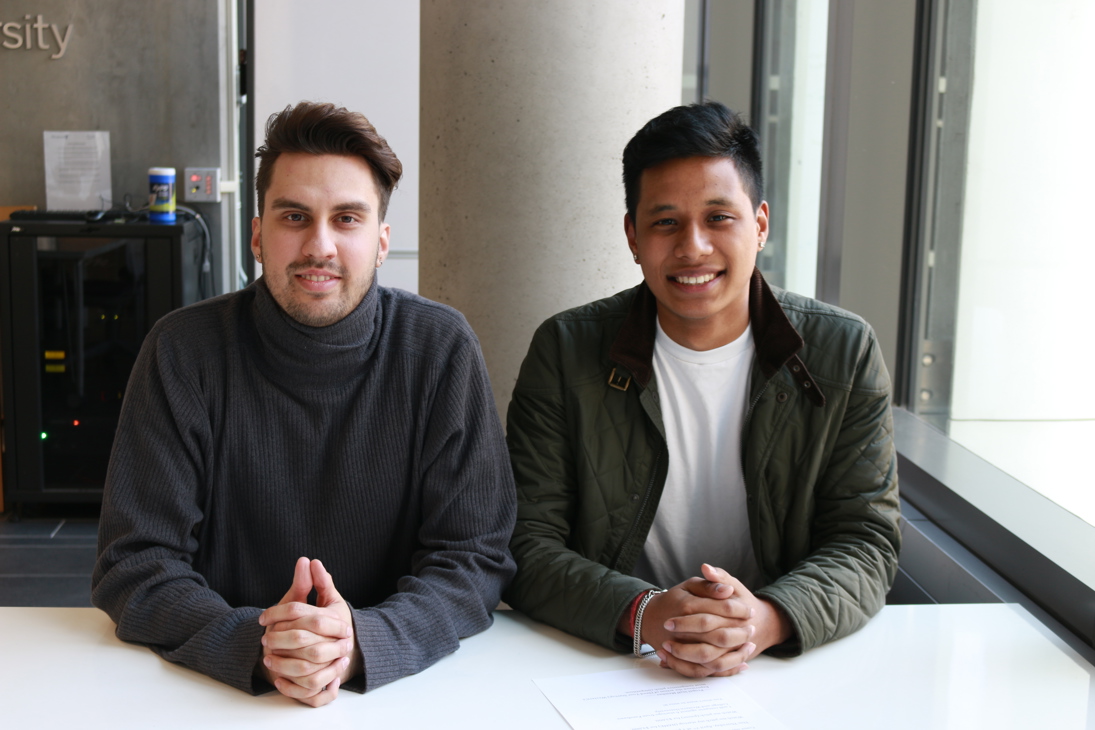 Above: Beatcamp co-founders Norbert Krecsko, MIT'17 (left) and Ayush Vaidya, HBA'17 (right)