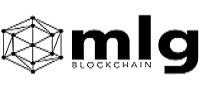 Blockchain & Crypto | Toronto, ON | Founded: 2017| Employees: 65 | www.mlgblockchain.com

LINKEDIN PROFILE | FACEBOOK PROFILE
Last updated November 22, 2018 | To download a PDF version, click here.
Company Overview
MLG Blockchain (MLG) is a Finra and SEC registered global digital asset advisory firm headquartered jointly in New York City, New York, and Toronto, Ontario. MLG provides investor relations and private placement advisory as well as consulting solutions with a focus on enterprise blockchain technology, strategy, and implementation, initial coin offering sales, support, and marketing, and education about blockchain and its applications.

Senior Management
Michael Gord: Founder and CEO (2016-Present). Previously: Partner, Business Development, e-BIT Inc (2016-2017); Blockchain Developer, TD (2016); Project Manager, BTC Media (2016). Education: B.A General Management, McGill University - Desautels Faculty of Management.
Kyle Fry: CFO (2018-Present). Previously: Director Mergers and Acquisitions, Credit Suisse (2009-2018); Financial Analyst, Corporate Express (2005-2007); Sr. Marketing Analyst, Corporate Express (2004-2005); Pricing and Sales Support Analyst, Corporate Express (2003-2004). Education: B.S. Computer Information Systems, Colorado State University, M.B.A. Finance , Columbia University.
Joaquim Miro: Founding Partner and CMO (2017-Present). Previously: Web Designer and SEO, JMiro Designs (2016-2017); Retail Marketing Specialist, L'Oréal (2015-2016); Sales Account Executive, L'Oréal (2015-2015). Education: B.Com., Marketing, McGill University.
Brian Lieberman: COO (2018-Present). Previously: Head of Business Development and Operations, Guiker (2016-2017); Hospitality Manager - Montreal, Sonder Inc. (2016); Head of Operations - Montreal, Flatbook (2015-2016),  Head of Global Housekeeping Operations, Flatbook (2015); Sales Development Program, Labatt (2014-2015). Education: B.Com., International Business Finance, McGill University.

History
Following the founding of the McGill Cryptocurrency Club, and the development of communities like Bitcoin Canada and the Blockchain Education Network, Michael Gord started MLG Blockchain (MLG) with a project to aid TD Bank in the development of a blockchain lab. MLG has quickly expanded to acquire broker dealer capabilities and advise enterprise clients on blockchain solutions and startups on smart contract security, exchange listings, and community development.[1] In May of 2018, MLG appointed Kyle Fry as CFO to assist in the firm's efforts as MLG grows internationally.[2] MLG also struck two partnerships in 2018, working with financial technology companies APT Systems and GB Capital Markets to acquire broker dealer capabilities.[3][4]
[1] https://www.youtube.com/watch?v=Xpeh2J3ckmg
[2] https://www.businesswire.com/news/home/20180514005969/en/MLG-Blockchain-Consulting-Appoints-Wall-Street-Investment
[3] https://www.businesswire.com/news/home/20180719005068/en/MLG-Blockchain-GB-Capital-Markets-Form-Joint
[4] https://globenewswire.com/news-release/2018/07/16/1537562/0/en/APT-Systems-Inc-Partners-with-MLG-Blockchain-Group.html

Funding
MLG Blockchain has no funding rounds or an initial public offering to date. The firm is funded through operations.

Key Corporate Developments
Press releases: https://mlgblockchain.com/connect/featured-news
Jul 16, 2018: APT Systems, Inc. Partners with MLG Blockchain Group
Jul 19, 2018: MLG Blockchain and GB Capital Markets Form Joint Venture
Sept 5, 2018: MLG Blockchain Launches Global Certification Program
Business Highlights
Strategy
MLG Blockchain operates four core business lines:[5]
Investor Relations & Private Sales – MLG helps project's build relationships with venture capitalists, institutional funds, family offices, and accredited investors. MLG helps provide endorsements from private investors and facilitates Simple Agreement for Future Token (SAFT) and angel investments.
Digital Asset Consulting – MLG provides an end to end solution for token offerings, covering marketing, investor relations, community and investor event management, and public relations.
Professional Services – MLG provides blockchain consulting through proof of concept and minimum viable product development, technical consulting, smart contract development, and product design.
Over the Counter (OTC) Trading – MLG facilitates OTC trading of digital assets through its investor network.
[5] Interview with Dave Mirynech, Partner & Director, MLG Blockchain, 2018

Products/Pricing
Pricing for services is not advertised, as rates are dependent on the mix and volume of solutions purchased.
[6] https://airdropx.com/en/#home
[7] https://mlgblockchain.com/learn/products
[8] https://coinmailx.com
[9] http://otc.solutions/#pricing
[10] http://whitelistx.com

Technology
The MLG team markets themselves as blockchain experts and thought leaders in the technology. MLG leverages this knowledge alongside proprietary products built for blockchain consulting to deliver services to clients.

Distribution/Logistics
MLG employees a variety of technical and non-technical employees. Individuals are located in the Toronto, New York, or Montreal offices, or work from abroad in what MLG calls a decentralized arrangement. This enables MLG to provide global scope to its clients.[11] MLG's products and knowledge are distributed through client engagements and its investor network. MLG also runs a Github page, through which some project code is shared.[12]   
[11] https://mlgblockchain.com/about-us/careers
[12] https://github.com/MLG-Blockchain

Marketing
MLG markets products through through social media channels including twitter and Medium, through targeted search engine optimization and digital advertising, and through public relations including press releases.[5]
Competitors
MLG's competitors include traditional management consultancies, new entrant consultancies focused on blockchain, and investment banks with blockchain groups. Broadly, these include firms such as Accenture and ConSensys for consulting, and Canaccord Genuity, GMP Securities, and Coinbase for private placement.[13][5]
[13] https://de.nttdata.com/-/media/nttdatagermany/files/news/marketguideforblockchain317612pdf.pdf
Corporate Profile Created By: Adam Kovalcik, Ivey HBA & BESc 2019