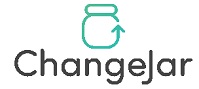 Payments & Money Transfer | Ottawa, ON | Founded: 2015 | Employees: 11 | www.changejar.com


LINKEDIN PROFILE | BLOOMBERG PROFILE
Last updated December 20, 2018 | To download a PDF version, click here. 


Company Overview
ChangeJar is a mobile payment app based on cash. ChangeJar does not store any debit or credit card information. Users can load ChangeJar account by Interac e-transfer or through Canada Post locations and over 1000 corner stores nationwide.


Senior Management
Tom Camps: Founder and CEO (2014-Present). Previously: Founder and CEO, StealthCo(2014); President and CEO (2002-2014); VP Marketing, Coast Software (2000-2002); VP Market Strategies, Cognos (1997-2000). Education: BSc Biology (1977), Lakehead University; MBA, Finance (1983), University of Saskatchewan.
Neal Stansby: VP Research and Development (2015-Present). Previously: Director of R&D, VP Core Capabilities, Director of Business Development, VP Development, Manager Development (2004-2015); Product Marketing Manger (2003-2003); Product Manager, Numerical Technologies (2001-2003); Senior R&D Manager, Cadabra Design Automation (1997-2000); Member of Scientific Staff, Nortel (1991-1996). Education: B.Eng., Electrical Engineering, Carleton University.


History
Tom Camps started ChangeJar to give local merchants and private clubs and groups an affordable alternative to mobile shopping experiences built on cash. He created a platform based on "digital cash" wallet.


Funding
No public rounds of funding. ChangeJar is a resident of 500 Startups accelerator, which is a four-month program that typically invests $100,000 USD for 5% of the company. [1]
[1] https://obj.ca/article/ottawa-fintech-startup-changejar-accepted-silicon-valley-accelerator


Key Corporate Developments
Press releases: https://changejar.com/media
May 30, 2016: FinTech Startup ChangeJar Launches First Mobile App For Everyday Cash Transactions[2]
June 6, 2018: Canadian Startup Set To Take Big Bite Out of Excessive Food App Fees
[2] https://www.newswire.ca/news-releases/fintech-startup-changejar-launches-first-mobile-app-for-everyday-cash-transactions-581286411.html
Business Highlights
Strategy
ChangeJar leverages technology to cover two lines of payment:
Paying Vendors – ChangeJar provides a low cost payment method for vendors. By only allowing payments with cash they allow vendors to bypass credit card and debit card transaction fees.
Transferring Between Users – ChangeJar allows users to transfer funds between each other through a simpler method than e-transfer.

Products/Pricing
Payments API: ChangeJar provides a standard payment API that requests payments and notifies the merchant when the transaction is complete. They charge a flat rate per monthly user, as opposed to per transaction.
Scan & Go: ChangeJar provides vendors with an opportunity to upload all their items into an online page, and then prints a QR code for that category of products. The customer is able to scan the QR code, select the item, and pay with ChangeJar balance. ChangeJar charges 10 cents per transaction.

Technology
The ChangeJar Online Payments Gateway allows e-commerce merchants and applications to accept secure online payments for small (nominally < $200) purchases, from a consumer's ChangeJar balance. The payee approves the transaction using either the ChangeJar app, or the ChangeJar Pay extension for Facebook Messenger. The API provides an endpoint to request a payment and calls a webhook when the payment is completed (or declined, or rejected). The webhook URL is specified at setup time. The API follows REST conventions, and uses JSON as the data interchange format. When invoking the webhook, the JSON is sent in JWT format, to validate the authenticity of the data.


Distribution/Logistics
ChangeJar serves its merchant partners and users through their mobile application. Users can put money into ChangeJar via Interac e-transfer or through Canada Post locations and over 1000 corner stores nationwide.


Marketing
ChangeJar offers a mobile app that allows customers to download or used through Facebook Messenger. They primarily market directly to end users.
Competitors
Competitors can be those in the general payments space or can be narrowed down to direct cash payments to other users or vendors.
PayPal – (San Jose, California) PayPal's Venmo offers users the ability to purchase items directly from partnered apps and online stores. Venmo is currently not available in Canada.
Square – (San Francisco, California) Square's Cash App allows users to directly transfer funds to vendors or to other users. The Square Cash app is currently not available in Canada.


Corporate Profile Created By: Mike Liu, Ivey HBA 2019