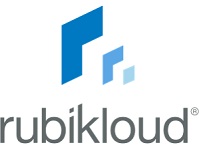 Payments & Money Transfer | Toronto, ON | Founded: 2013 | Employees: 91 | www.rubikloud.com


PHONE: (416) 555-1234 | LINKEDIN PROFILE | BLOOMBERG PROFILE | FACEBOOK PROFILE
Last updated December 14, 2018 | To download a PDF version, click here. 

Company Overview
Rubikloud collects a variety of big data from retailers and their platform then leverages AI and machine learning to help business leaders make sense of customer behaviour and preferences. Automatic tasks such as pricing prediction, stocking and campaign generation can then be utilized to improve sales.  


Senior Management
Kerry Liu: Co-Founder and CEO (2013-Present). Previously: Director of Channel Sales, Strangeloop Networks (2011-2013); Channel Manager, Strangeloop Networks (2010-2011); Senior Consultant, PwC (2009-2010); Senior Associate, Assurance, PwC (2007-2009); Associate, Venture Capital, Business Development Bank of Canada (2005). Education: BCom, Accounting (2007), The University of British Columbia.
Donna de Winter: CFO (2018-Present). Previously: CFO, Vision Critical (2013-2017); CFO, Varicent (2010-2012); President, Global Knowledge Canada (2010); CEO, Nexient Learning (2008-2010); CFO, Nexient Learning (2006-2008); CFO, Geac (2003-2006); CFO, Platform Computing (2000-2003). Education: MBA., University of Toronto (2000).
Tiffany Hsiao: VP Finance (2013-Present). Previously: Manager, PwC (2007-2013). Education: BCom, Accounting (2007), The University of British Columbia.


History
Kerry Liu realized that although large enterprise retailers around the globe consume large amounts of data from their customers they had no way to truly leverage it since their cloud systems were incompatible with their legacy systems. Therefore, In 2013, Liu built a solution for retailers to port their data to one place, clean it and standardize it across their digital and offline channels.[1]
[1] http://aithority.com/interviews/ait-megamind/interview-with-kerry-liu-ceo-at-rubikloud


Funding
To date, Rubikloud has raised $45.5 million. Seed funding was led by Horizons Ventures and occurred on November 18, 2013. Series A funding of $7 million was led by Horizons Ventures and occurred on January 19, 2015. Series B funding of $37 million was led by Intel Capital and occurred on January 3, 2018.[2]
[2] https://www.crunchbase.com/organization/rubikloud - section-funding-rounds

Key Corporate Developments
Press releases: https://rubikloud.com/press
Apr 25, 2017: https://www.forbes.com/sites/tompopomaronis/2017/04/25/david-versus-goliath-this-startup-is-helping-retailers-fight-back-against-amazon/ - 12d6afce76e1
Jan 3 2018: https://www.reuters.com/article/brief-rubikloud-technologies-inc-raises/brief-rubikloud-technologies-inc-raises-37-mln-in-series-b-funding-idUSASB0BZMZ
July 16, 2018: https://betakit.com/rubikloud-announces-new-leadership-team-with-canadian-tech-veterans



Business Highlights
Strategy
Rubikloud uses their platform to offer solutions designed to address business challenges in merchandising and marketing teams for enterprise level retailers, typically billion-dollar operators. The core markets served by Rubikloud are North America, Europe and Asia-Pacific.


Products/Pricing
Price and Promotion: delivers accurate, automated mass promotional demand forecasting at supply-chain, store and SKU levels. The AI engine measures metrics such as promotion lift, price elasticity, residual basket value, item importance and customer centric data.
Customer Lifecycle: retailers are able to monitor their customers from one central hub that is aware of all available execution channels, leading to more personalized experiences based on purchase history, browsing behaviour, behaviour of similar customers, or any source of data that provides insight into customer behaviour.
Enterprise AI: a cloud native SaaS platform built to handle data workloads – covers all aspects of the data journey from ingestion of data from legacy systems, validation to a proprietary retail-specific data model and machine learning application.

Technology
Rubikloud is an artificial intelligence (AI) company that has created a cloud-native, machine learning platform. Rubikloud operates on Microsoft Azure and lets retailers easily ingest common data sources such as Dynamic 365, SAP Hybris, NCR, Demandware seamlessly at any scale.[3]
[3] https://azure.microsoft.com/en-us/blog/rubikloud-leverages-azure-sql-data-warehouse-to-disrupt-retail-market-with-accessible-ai


Distribution/Logistics
Information regarding Rubikloud's customers is not readily available in public sources. However, one notable customer is A.S. Watson, one of the largest health and beauty retailers in the world, who has deployed in Rubikloud's products across its network 13,330 retail stores.


Marketing
The majority of the marketing efforts for Rubikloud are done through word of mouth and press releases. Laura Leslie is in charge of marketing and content.[4] 
[4] https://rubikloud.com/company-news/marketing-hustle-talent-welcome-laura
Competitors
Seeq – (Seattle, US) Seeq develops a SaaS-based platform that provides industrial process solutions for a variety of industries. Seeq's latest funding round was a Series B for $18.6M in 2017.
TrendMiner – (Limburg, Nl) TrendMiner develops a diagnostic and predictive analytics software that enables users to monitor the performance of manufacturing process. TrendMiner's latest funding round was a Series A for $1.1M in 2016.
Corporate Profile Created By: Owen Ferguson, Ivey HBA 2019