Scotiabank Digital Banking Lab
Hack Western 6 was held at the Physics and Astronomy Building from November 22-24, 2019. 500 students from across Ontario and Quebec came to Western University to participate in this year's hackathon. The theme of this year's event was "Build Your Moonshot", which encouraged students to think creatively about tackling some of the world's problems.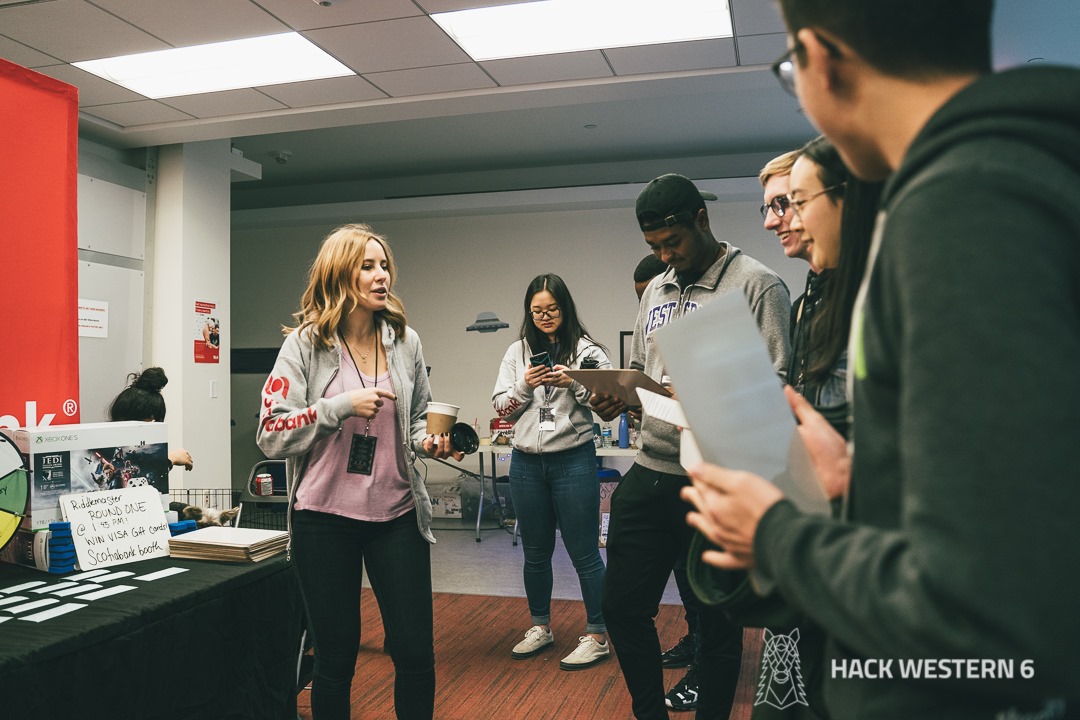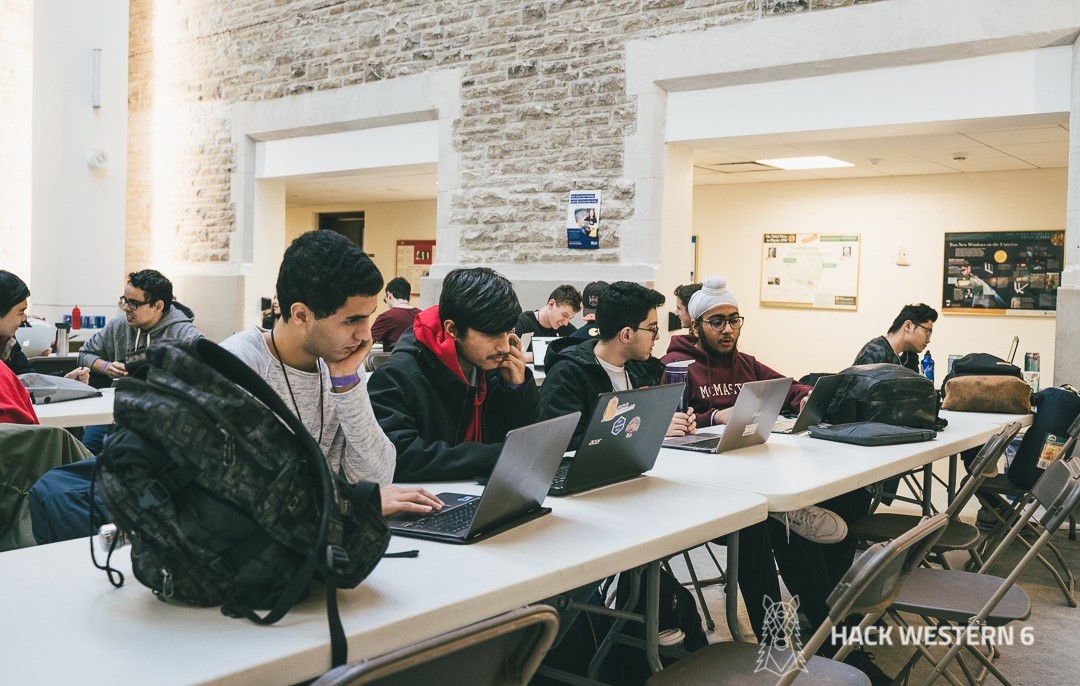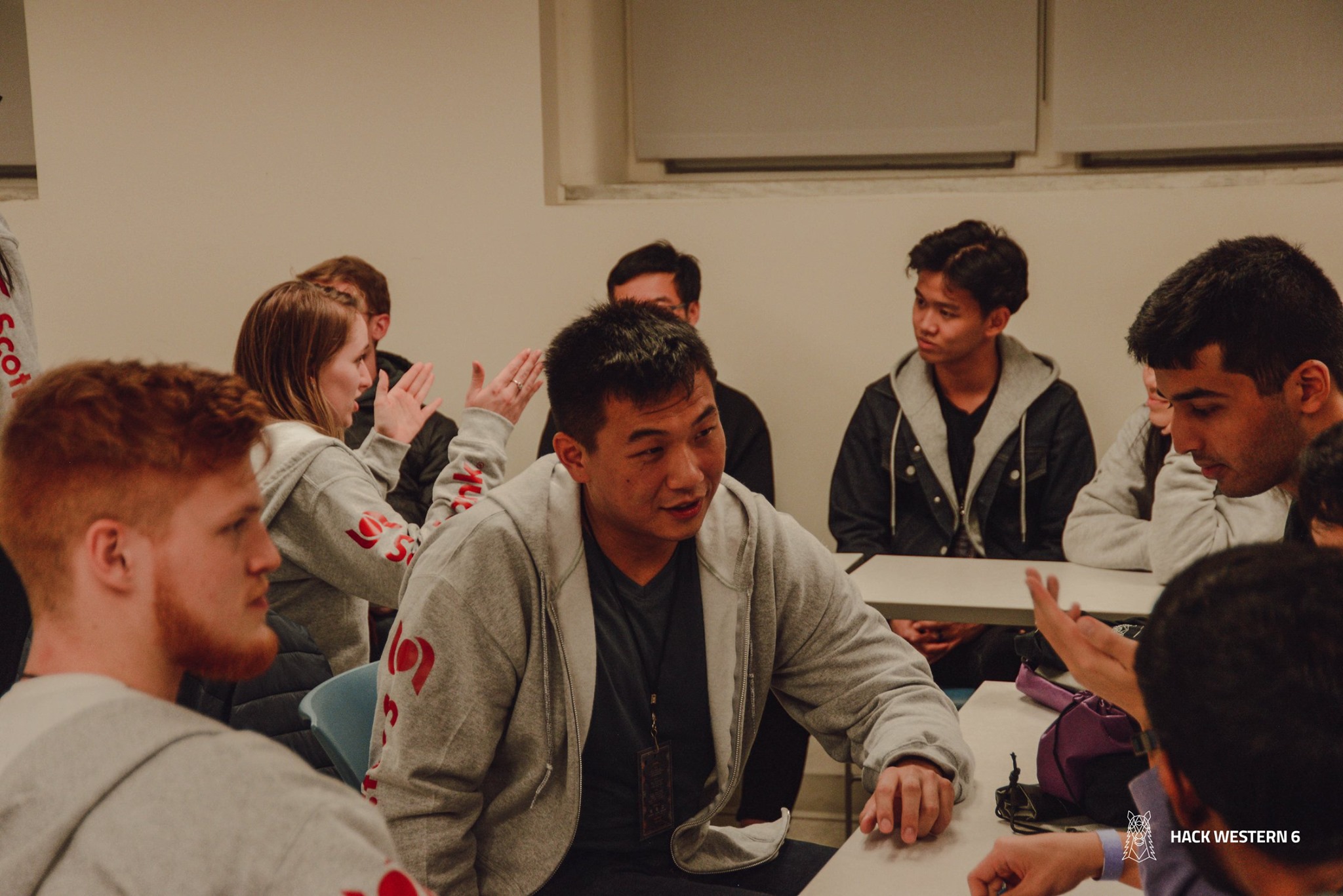 Students in teams of up to four worked together to develop hardware, software, and web projects over 36 hours. The winning project was macroS, an application that allows users to easily get a full nutritional breakdown of foods. Congratulations to Raahim Salman, Connie Yao, Christopher Vasiu, and Aradhya Bansal!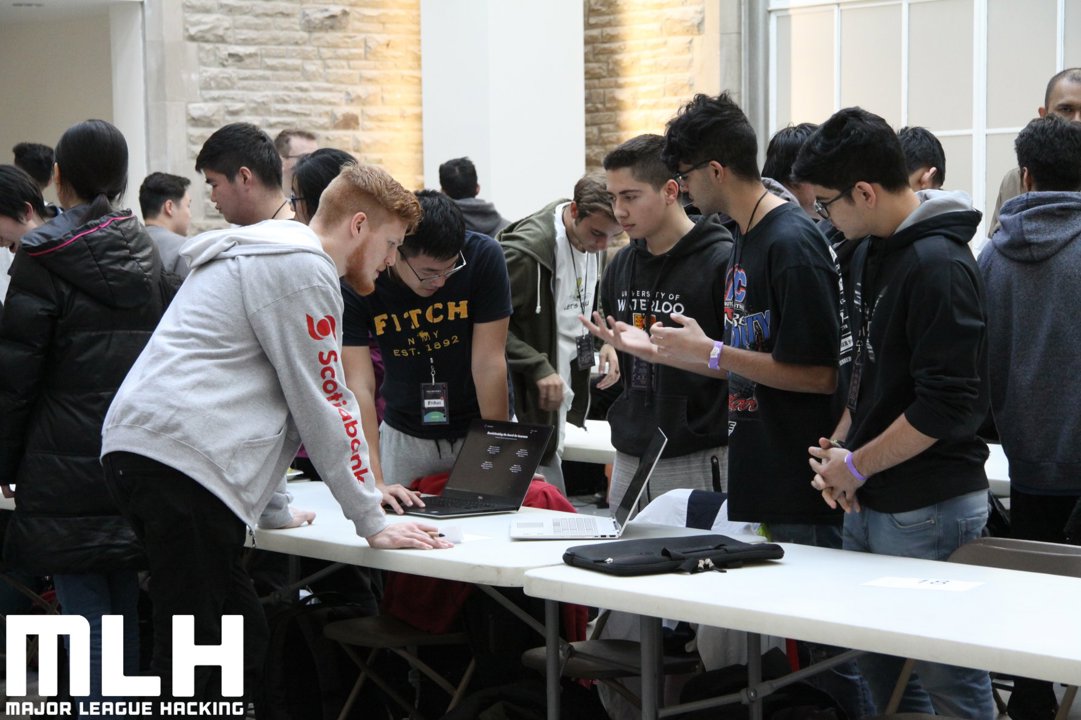 Scotiabank sponsored the award for Best Fintech Hack.  The winning team was change4change, with team members Justin Chu, Joseph Lau, David Liu, and Omair Sandhu.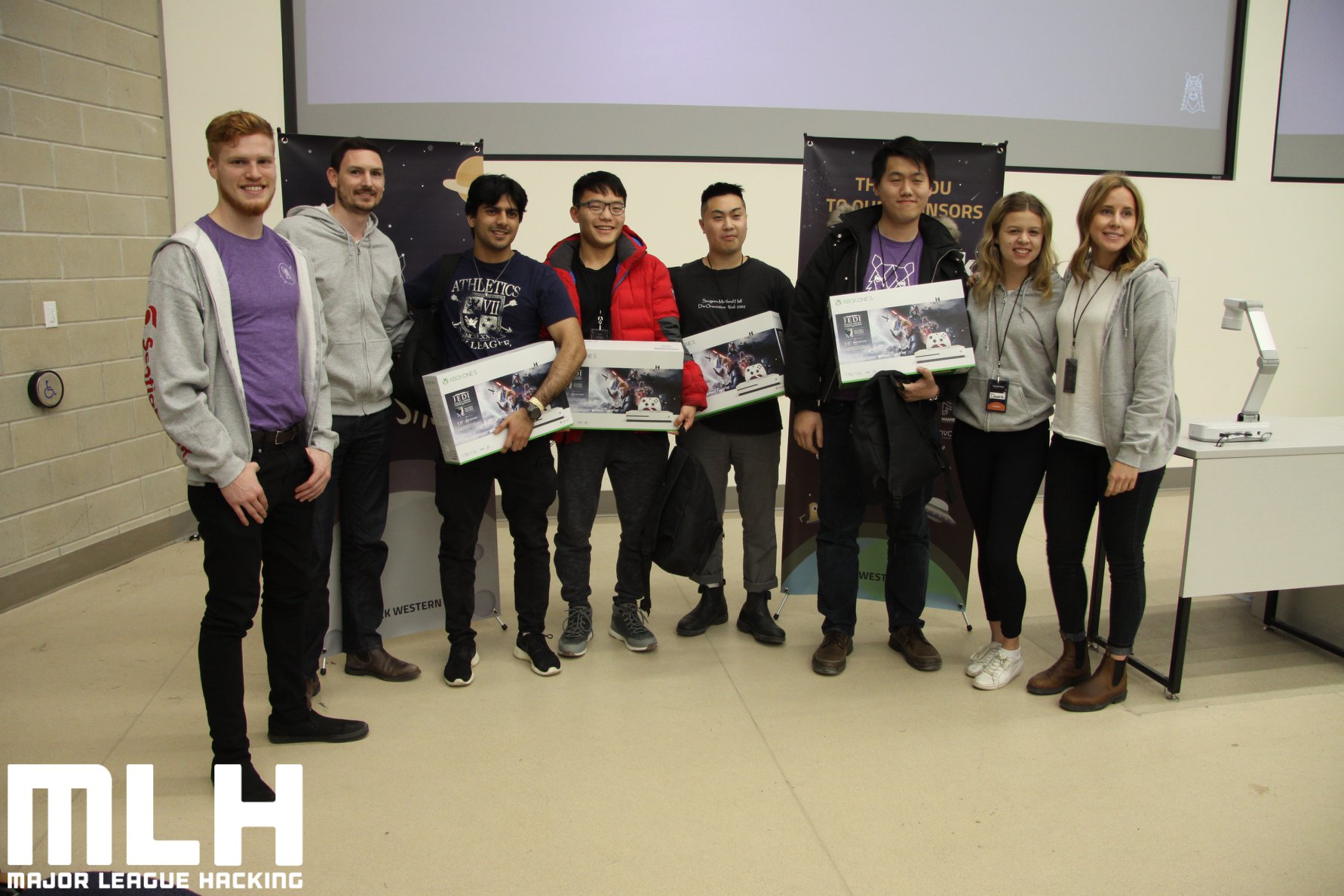 Above: Representatives from Scotiabank pose with members of change4change, winners of Best FinTech Hack.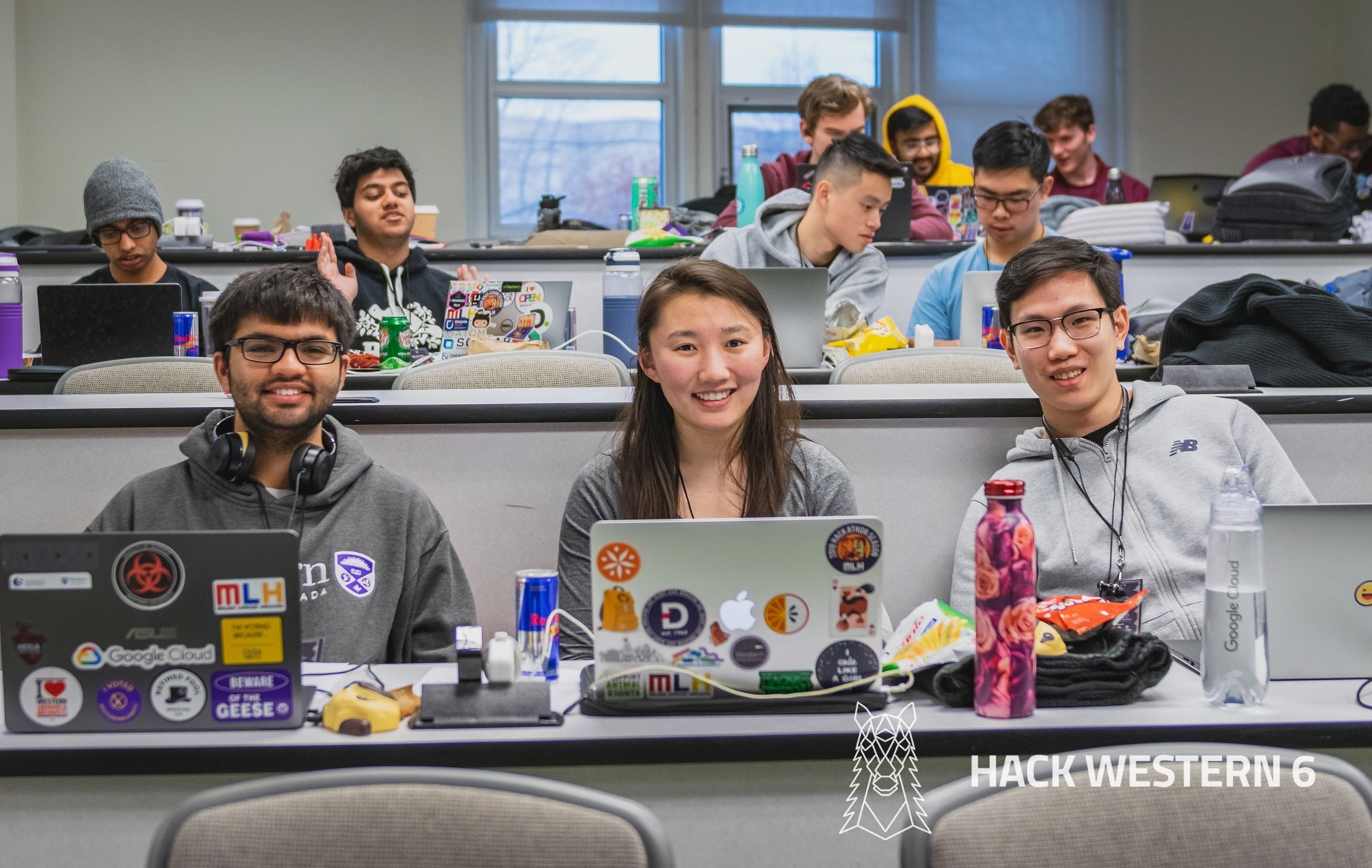 Thank you to all the participating hackers for a great weekend of hacking!  And congratulations to the Hack Western 6 organizing team on another successful Hack Western!