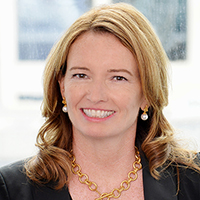 Georgina Black
Managing Partner, Deloitte Canada
Georgina is Managing Partner, Government, Public Services & Healthcare at Deloitte Canada where she leads a team of professionals committed to creating a more prosperous and resilient country where everyone can thrive.
She has over 25 years' experience as a consultant, business leader, entrepreneur and volunteer.   An experienced strategist and facilitator, Georgina is a trusted advisor partnering with clients to modernize governments and health systems with a focus on governance, strategy and complex transformation.
Recognized as Canada's Top 100 Most Powerful Women, Georgina is a frequent speaker and panelist on the future of government and the future of healthcare. She recently co-authored Building Back Better, The Future of Canada 2030 and Reimagining Seniors Care in Canada.   She is a graduate of McGill University and the Institute of Corporate Directors and has served on a number of boards in education and healthcare.