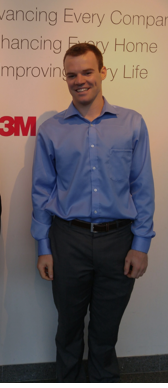 Class is back in full swing with the third semester. The analytics courses are really stepping up a notch as the class has developed stronger skills after returning from their respective summer labs. I wanted to give everyone a peek into my experience on the Ivey Analytics Lab this summer with 3M Canada. I was lucky not having to move all of my stuff and had a great summer staying in London.
I was able to join the 3M Canada Sales and Marketing analytics team. The summer work term was a unique experience to learn more about the types of problems that are actually being solved through the use of analytics in the marketing and forecasting space. I was provided with the opportunity to develop forecasting models and solicit feedback from experienced analytical thinkers while learning about the 3M business. Plus, I was given access to some amazing data. Overall, the combination of the work and opportunity to contribute was great and I have to thank Ivey and especially 3M Canada.
The conclusion of the lab was the IAL presentations in downtown Toronto to all of the participating companies' managers. It was the most experienced and diverse group that I had ever presented to and I was pretty nervous before the event. Once I arrived it was an extremely welcoming audience that really asked great questions and made the presentation a fun experience. I also got to see what my classmates had been up to all summer, which was the best part.
Watch and learn about the IAL experience here: