MSc
Not for the Faint of Heart- Nicaragua Pre-Trip Adventures
Ivey MSc Students
|
May 31, 2017
MSc International Business & CEMS-MIM students April and Tayler, share their Pre-Trip experience before heading to Nicaragua to start their IGL.  
Hi! We're April and Tayler, and we'll be your #teamNicaragua correspondents.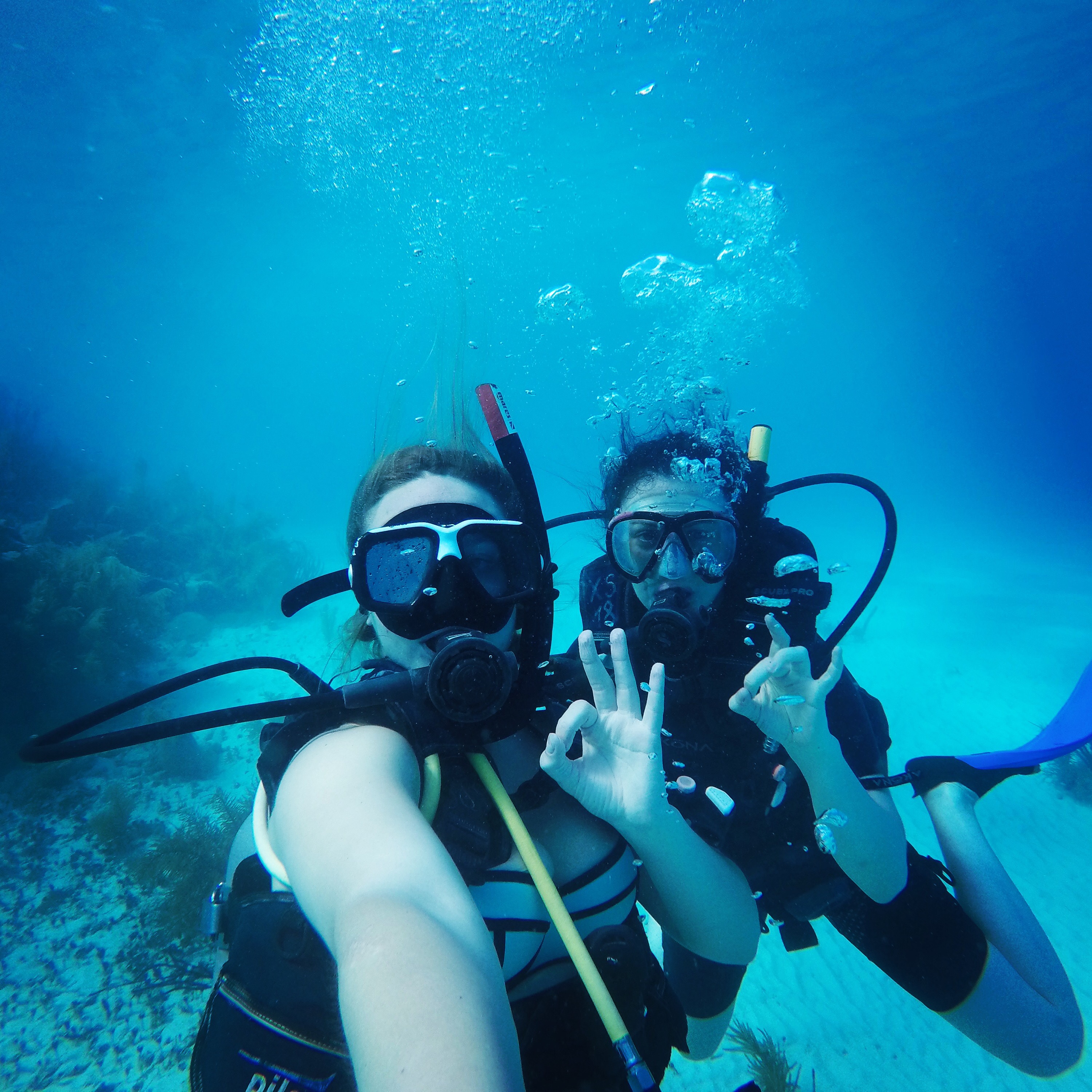 April & Tayler at Scuba School in Utila Honduras. 
Our pre-trip was a little unconventional, forgoing a traditional tour of the country, to venture off the beaten path to a Caribbean island off the coast of Honduras. It began with a Robert Q shuttle taking from London, ON us to the Detroit, MI airport on a flight to San Pedro Sula, one of the most dangerous cities in the world. Our friends and colleagues had warned us about our excursion, but being both adventurous and eternal optimists (as well as price-conscious) we decided to take our chances. We spent 11 hours guarding our bags in the food court of the San Pedro Sula airport, before taking a bus to La Ceiba. From there we caught a ferry to our final destination, the magical island of Utila.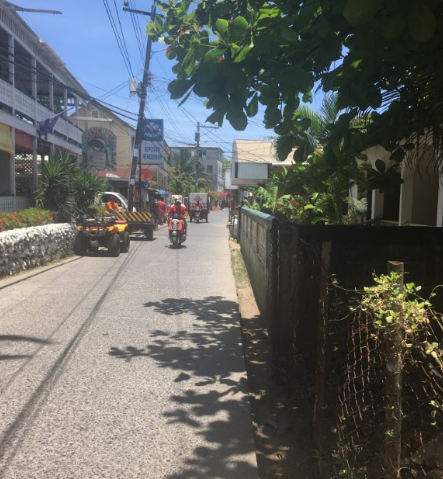 Main Street Utila, Honduras. 
Utila is a scuba diver's dream, being the second cheapest place to get your scuba diving certification in the world and renowned for its backpacking culture. Exhausted, we checked into Parrots Dive Centre, the only locally owned shop on the island, and began studying intently for our Open Water Certification (actually passed out for a good 12 hours.) The next few days were spent in the classroom learning underwater skills, such as how to give your diving buddy air and removing your scuba mask 18 meters below. Truth be told, the first dive was absolutely terrifying but the underwater world is something we believe everyone should experience. During our time on the island, we spent our days on the beach, exploring the town and engaging with the locals. We came across a local co-operative who had only just begun operations, selling hand-crafted goods from local artists. The owners had noticed the high number of talented low-income individuals with artistic talents but no common market to sell their goods. After speaking with the owners, it was clear that the initiative was expected to be a success as the high number of tourists presented a sustainable customer base. To our surprise, the culture on the island was not Spanish, but instead the Caribbean, with most locals first language being English. Eight days on the island flew by, and we soon had to say our goodbyes and embark to our next destination, Nicaragua.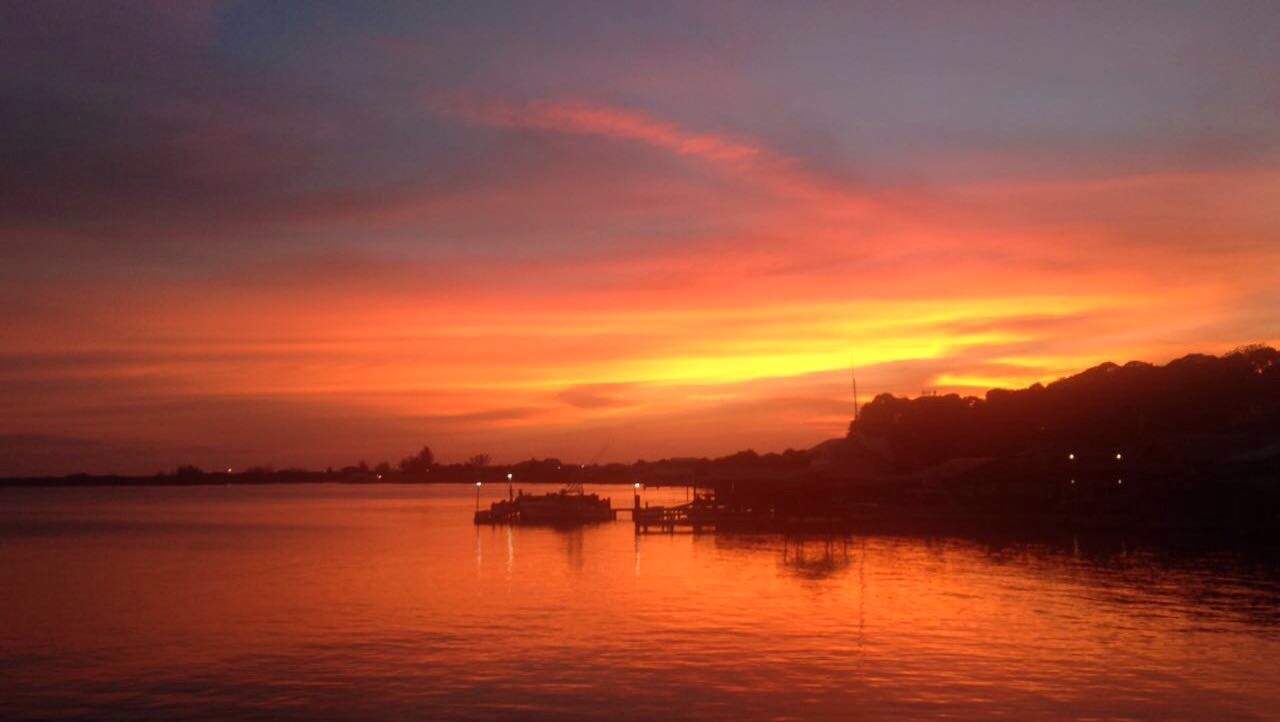 Sunset in Utila, Honduras. 
This leg of our trip was the one we were most worried about, as mainland Honduras has multiple travel advisories. With an extremely high crime rate relating to poverty and gangs coupled with the drug trade, there was a steady stream of backpacker horror stories. However, our trip turned out to be pleasantly uneventful! After taking the ferry from Utila, we hopped onto a 14-hour shuttle ride to Leon, Nicaragua. During the trip, we were surprised to see how beautiful a country Honduras is, with a stunning landscape of mountains and lakes. While driving through the nation's capital, Tegucigalpa, we were shocked by the amount of poverty. The city was akin to one giant slum, with garbage littering the streets and malnourished children playing outside houses that wouldn't even serve as outhouses in Canadian society. We crossed into Nicaragua with ease, having no trouble at the border despite the armed guards and unorganized process.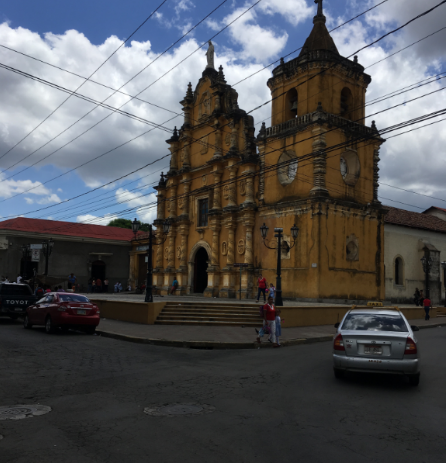 Streets of Leon. 
Our next destination was Leon, where we decided to splurge on a private room in a quiet hostel (with free breakfast!) The next day was spent exploring the old town, visiting the many churches and markets the city has to offer. Our second day we decided to engage in the traditional Canadian experience of tobogganing, except this time instead of a down a snowy hill, it was a volcano.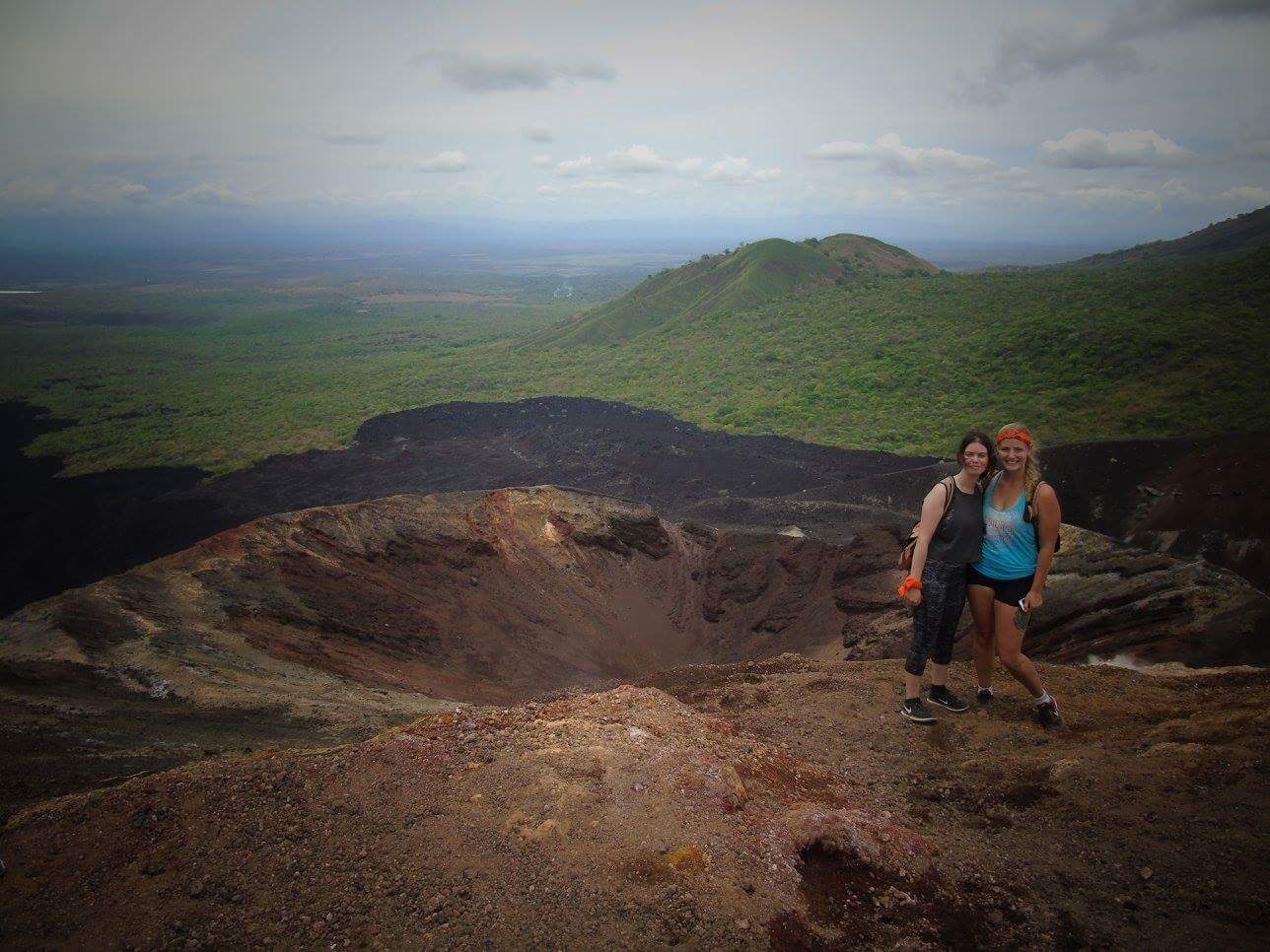 At the top of the Cerro Negro Volcano, Nicaragua. 
Volcano boarding has been around since 2002 and is considered to be a safe and exhilarating bucket list item invented by Australians and Canadians. Our trip began at the infamous Bigfoot Hostel, with a big school bus taking us to the nearby active volcano of to Cerro Negro. The 1-hour trek up the volcano is not for the faint of heart, as the grueling sun and black volcanic rock make for a heated ascent. Thankfully, volcano boarders have the option of paying a local to carry up their board for a small fee (but real women like myself carry their own - Tayler). During the hike, we were rewarded with beautiful views of the surrounding jungle and additional volcanoes.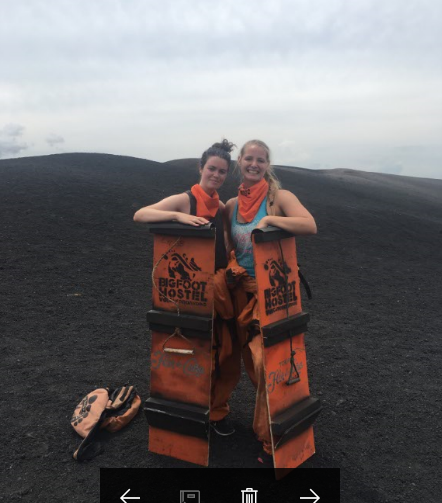 Ready for Volcano Boarding!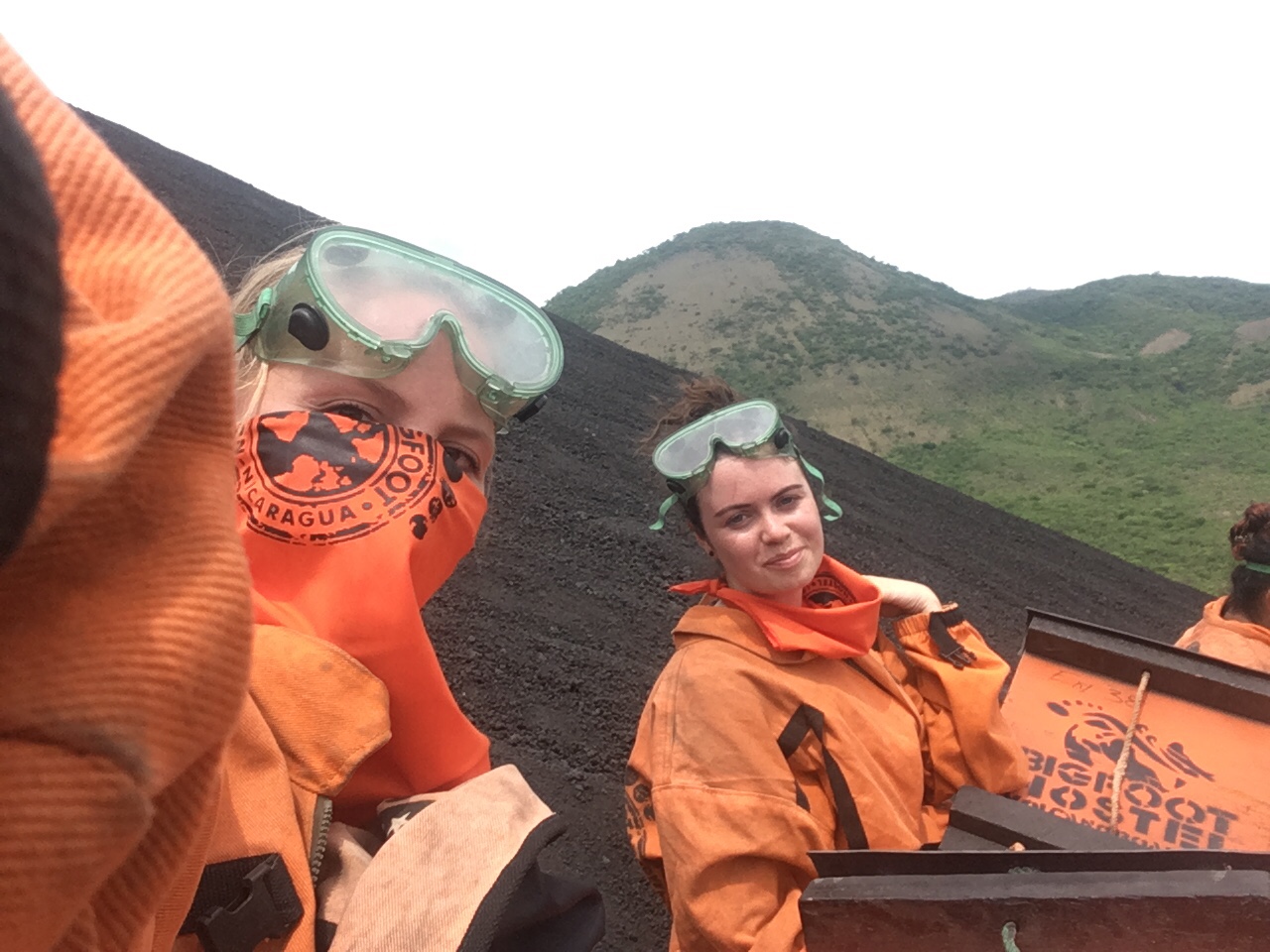 A well earned selfie. 
At the top, we put on our giant orange suits and learned how to properly navigate the perilous descent on our boards. With an unimaginable speed of 65 km/h Tayler won the title of the fastest boarder of the day, winning a gift certificate to a local shop called Get Up, Stand Up.We had assumed the prize was going to be a cheap tourist t-shirt, but the moment we walked in the store, it was clear we had stumbled upon something quite unique. Catering to the backpacker and surfer crowd, Get Up Stand Up (http://gsupsurf.com/) is a Nicaraguan brand specializing in beach and lounge wear. We were lucky to get a tour of their operations housed in a complex behind the shop, where we met the founder of the company, Marcos Pereira. The brand's focus on sustainable fashion, initially stemming from the high cost of quality materials, led to purchasing excess fabric from major clothing brands and producing 100% of goods in-house. Beginning just five years ago, the company now consists of 15 employees, with retail points in Costa Rica, Hawaii and along the coast of Nicaragua.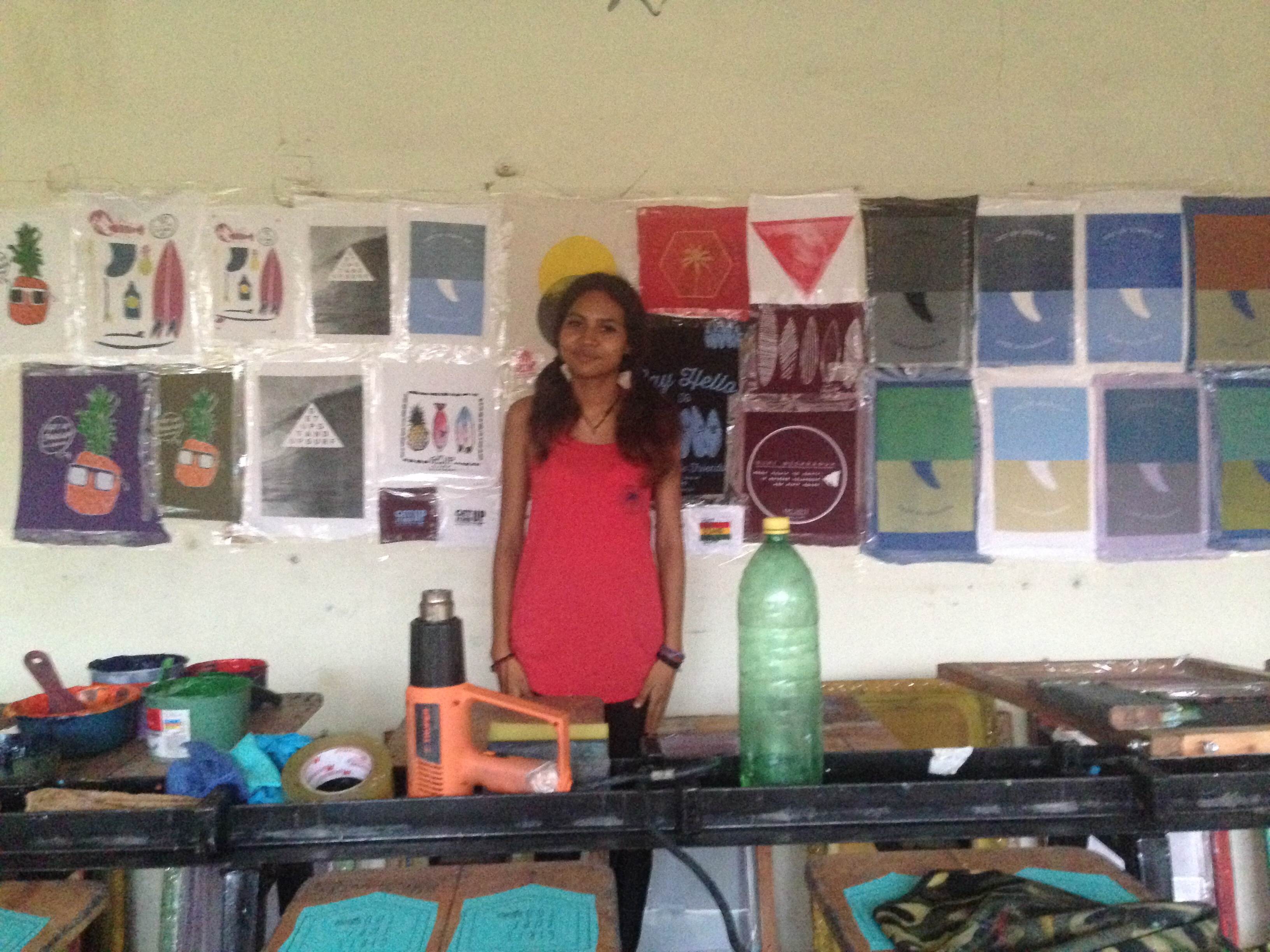 Behind the scenes of Get Up, Stand Up in Nicaragua. 
Until next time from Nicaragua!
April & Tayler
Keep up to date with our Students IGL & IAL experiences on Instagram @Iveymscstudentlife and Twitter @IveyMScStudents