MSc
Ivey Analytics Lab Reflections: Pearl & Glendon
Ivey MSc Students
|
Jun 29, 2017
Business Analytics students Pearl and Glendon share their experiences thus far in their Ivey Analytics Lab placements in this weeks blog post. While most of the class is based in Toronto and the Greater Toronto Area (GTA), there are a number of IAL partners right here in London Ontario! 
Keep up to date with our Students IGL & IAL experiences on Instagram @Iveymscstudentlife and Twitter @IveyMScStudents. 
Pearl @ Info-Tech Research Group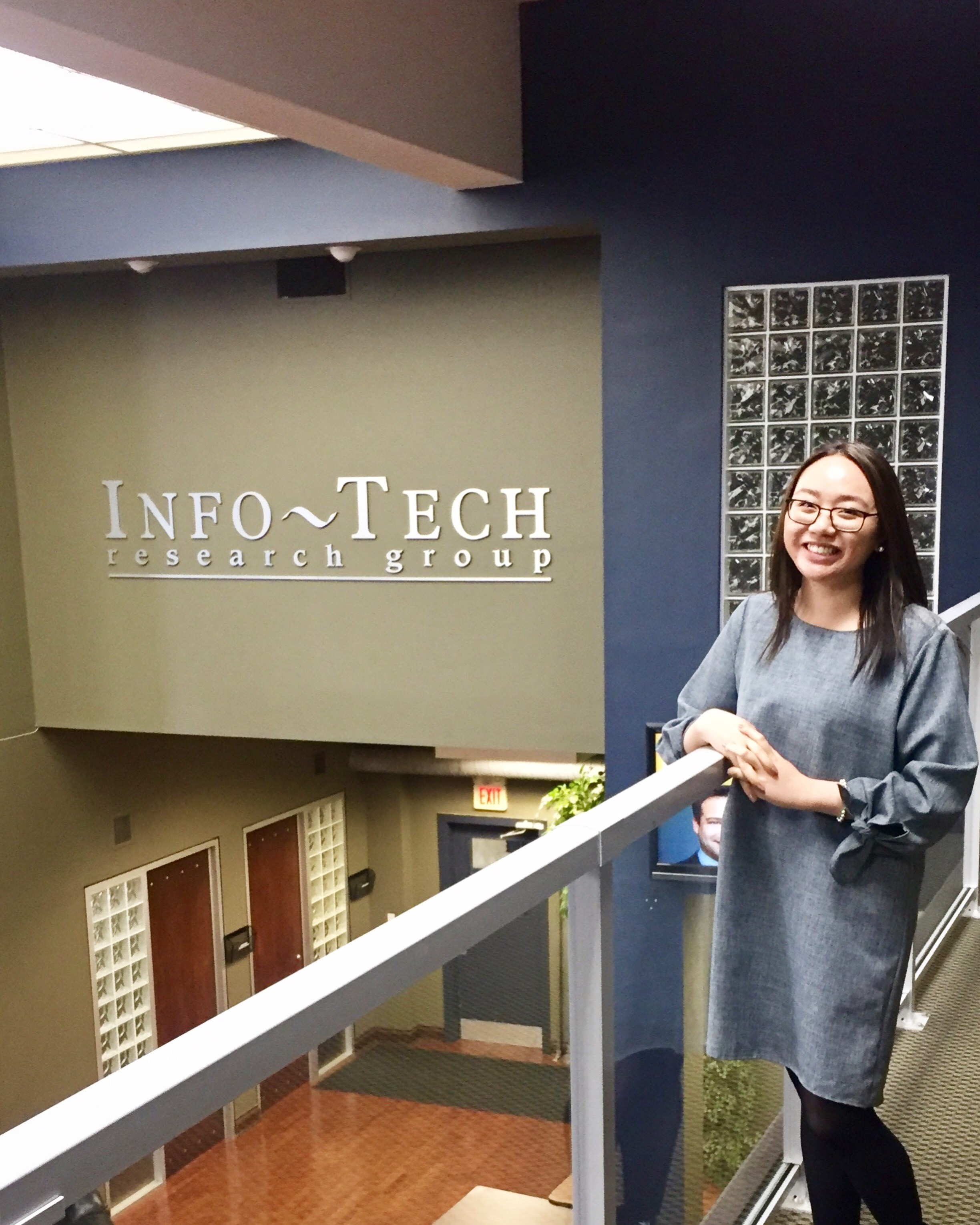 It's incredible how quickly time flies in the MSc program, we're almost halfway through the program! This term, the Business Analytics class has been completing their summer practicum requirements at several data-driven companies in Toronto, London, and Ottawa. The Ivey Analytics Lab (IAL) is a core component of the Business Analytics curriculum and sets us on our course to becoming well-rounded business leaders. During this term, we are given the unique opportunity to gain real-world experience by working on projects on an analytics team at an Ivey partner organization.  While the rest of our class in the International Business and CEMS streams are abroad working and traveling all over the globe this summer, I have had the opportunity to work with Info-Tech Research Group (ITRG), a technology consulting firm just 10 minutes away from campus for my IAL placement.
Info-Tech, the world's fastest growing information technology research and advisory firm, assists CIOs and IT leaders at client organizations to understand their own IT capabilities and problems and to make strategic, timely and well-informed decisions using relevant and accurate data analytics and IT research. McLean & Company, a subsidiary of ITRG, is a research and advisory firm that provides solutions specifically to human resource challenges. Being part of a relatively small team has allowed me to work on a variety of client-facing products and has been an invaluable professional development opportunity. Over the last 8 weeks, my role on the Innovation team has been to support both organizations in back-end quantitative analysis using various software tools, such as R, SPSS, and Microsoft Excel; to interpret large sets of IT and HR data, create data visualizations and PowerPoint slide decks for clients, complete with actionable conclusions and recommendations. The work I've done has given me the opportunity to develop a strong understanding of the organization, the IT industry, and the IT and HR issues facing our client organizations.
Looking back, working and living in London this summer has been incredibly rewarding. I've been able to network with amazing individuals right here in town and stay connected to the Ivey community; with recruiting just around the corner, I've been able to regularly have critical check-ins with career management and faculty members. Over the final few weeks, before everybody returns to Ivey, our class will be preparing for the formal recruiting season which runs through the month of September. We will also be preparing for term three courses; these classes will build upon our summer IAL work experiences and will undoubtedly be more challenging and specialized.
The final deliverable of the IAL will be the client presentation that takes place in August, where we gather and present the work we've done at each organization and our learning outcomes. I can't wait to see the whole BA class together again and hear about the work that everyone has been doing at their respective companies over the summer.
PS: In the summer, the rooms in the Ivey building are always empty if you need a quiet place to get some additional work done and London, Ontario is actually really beautiful when it's not -30 degrees outside!
Glendon @ 3M Canada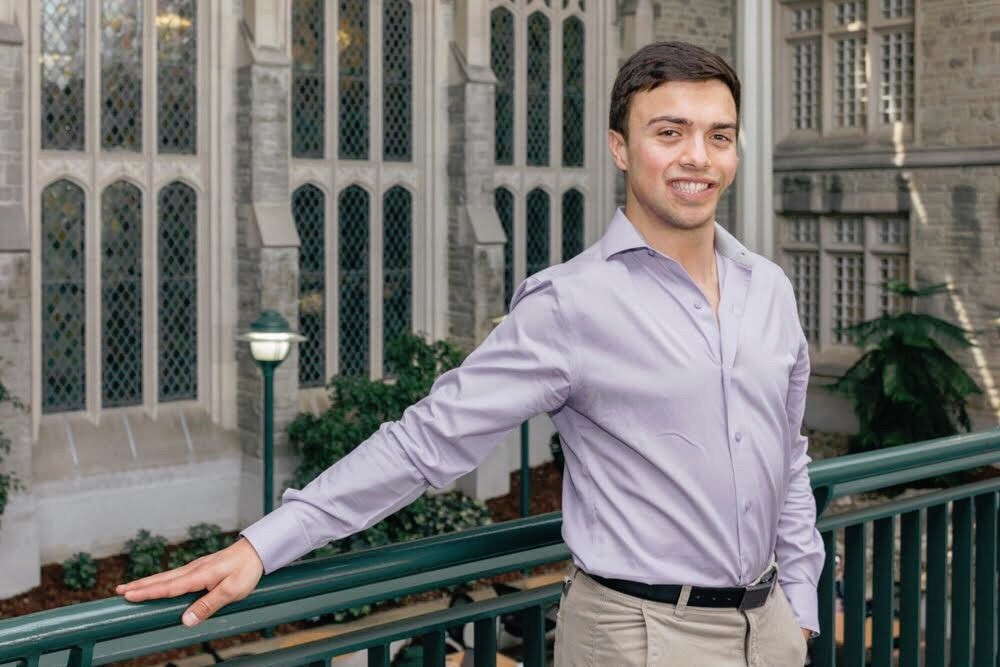 "Develop a passion for learning. If you do, you will never cease to grow." – Anthony J. D'Angelo
The submission of our interim reports marks the passing of the halfway point of our Ivey Analytics Lab. My IAL experience with 3M Canada, headquartered here in London, Ontario, has been an interesting one full of learning and personal development as I work on the real-world application of the analytics skills developed in the winter semester. Learning about k-means clustering, time series decomposition, and professional presentation skills in the classroom is one thing, but applying theory to significant business problems is both exciting and challenging.
Classes are done for the summer, but that doesn't mean the learning has stopped! Every night I spend an hour or two reading articles on new clustering techniques and applications in R programming and am excited to try what I've learned on my project the next day. Of course, it's not all work and no play; a friend from the program and I are working on a project to leverage the power of analytics from a fantasy football perspective to gain insights that play on the field or the box score doesn't show. The results have been very interesting! We have the data to say Derek Carr is not a top 12 fantasy QB and Brian Hoyer is better than Cam Newton.
Working on a business project and in my spare time working on an analytics project that I'm passionate about has helped me expand and grow the skills I learned at Ivey. The deeper I dig into analytics and the tools available, the more excited I get for the future of our class and the problems we will be able to conquer. It's about more than just the numbers, it's about seeking the application for data, being solution-oriented, and forward thinking. My time at Ivey and with 3M has been an invaluable experience and aligned my personal passion for life-long learning. As Albert Einstein said: "Learning is an experience. Everything else is just information."