MSc
Team India: Two Weeks to go in the Ivey Global Lab!
Ivey MSc Students
|
Jul 24, 2017
Keep up to date with our Students IGL & IAL experiences on Instagram @Iveymscstudentlife and Twitter @IveyMScStudents. 
When our students' first hear about the Ivey Global Lab, a common thought is; "10-weeks away is a long time". As you will read below in this week's blog entry by Tanmay MSc IB 2018, 10 weeks filled with work, travels and a break week flies by!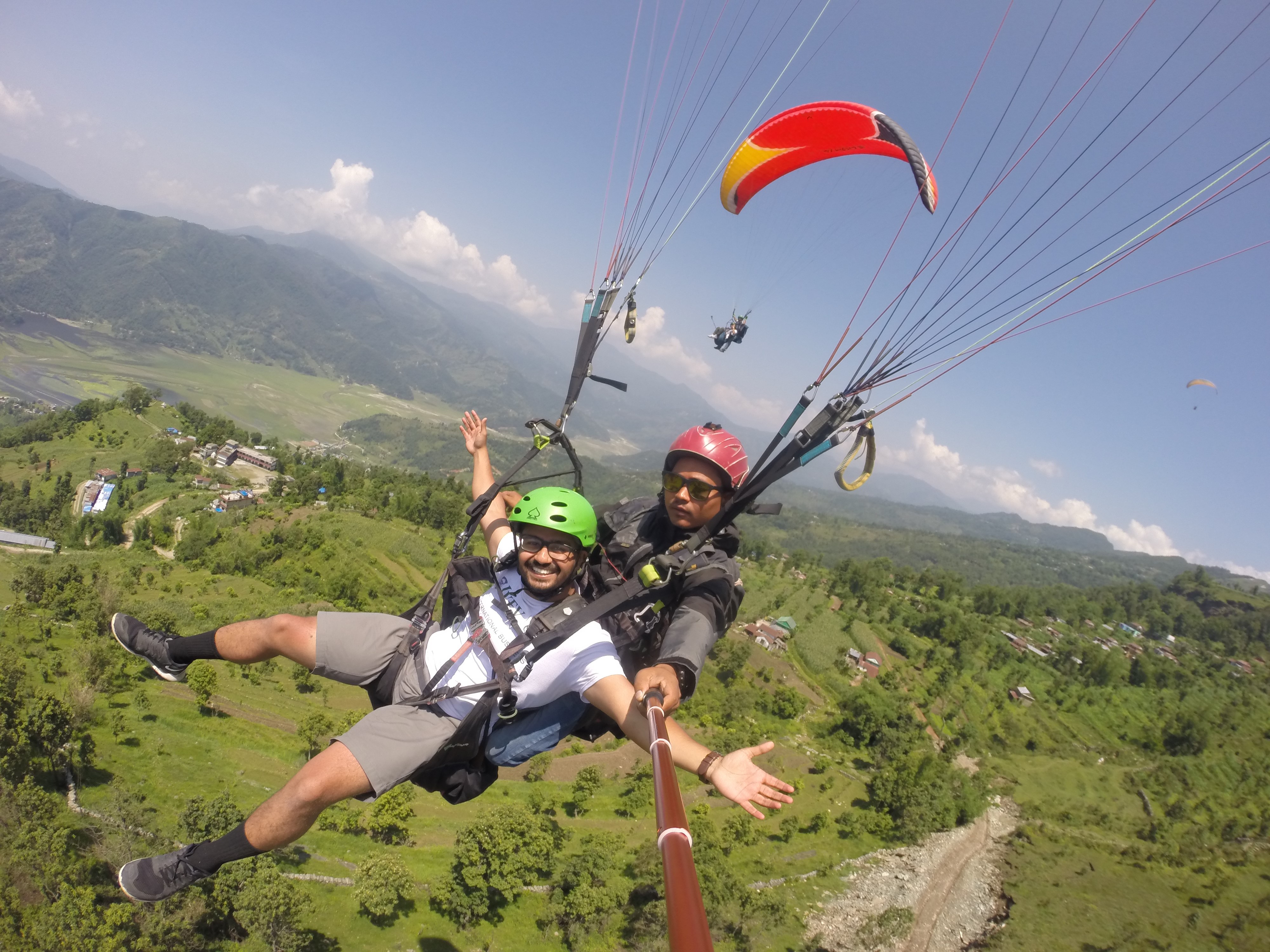 It is unbelievable how fast time flies. Only 2 more weeks left until we finish up our projects and part ways from India. Six weeks in, it has been an incredible and an unforgettable experience and I am very happy that I chose India as my IGL location.
Born and raised in India until the age of the 10, I used this IGL experience to reconnect with my culture, the traditions and most importantly my family. I arrived in India 1 week prior to the pre-trip to engage with all of my relatives and spend the much needed quality time to rebuild my relationship with them. Although the week went by fast and I wish I had more time to spare, I am still incredibly glad that I can now leverage that time to maintain my relationship with them. 
I am stationed in Pune working for an education technology company called Maharashtra Knowledge Corporation Limited (MKCL). Working at MKCL has been very unorthodox. Whereas other companies, students were offered projects, I had the opportunity to choose my own. The company took a week to analyze our career goals and passions and on that basis offered us individual tailored projects. Our CEO, Mr. Vivek Sawant is a true visionary, his passion to transform India's youth along with the lower/middle class is very inspiring. MKCL has a very unique approach to education and they really believe throwing you in the dark and figuring your way out. As such, the first few weeks were incredibly challenging, I along with my other 2 classmates, struggled a lot to gain clarity on our projects and our objectives. It was not until after the third week that I really got a deep start into my project.
June and July are the busiest months for MKCL between new product launches, recruiting and ongoing product maintenance. As such, these past 2 weeks since break week have been also a challenge, I have been in hustle mode. Now, I have had to really push myself to get all the information needed to build my project, because in less than 2 weeks I have to present my final presentation. Working in India comes with a lot of unique challenges. What I have struggled with most is attaining the right information from the right people, at the right time. Although everyone at the company is very nice and have the intention to help, it takes a lot of time to get the needed information and it is extremely frustrating during a time crunch. However, what it has taught me is how to multi-task and focus on all aspects of my project all at once. I set up meetings with different people within the office about completely different aspects of my project so I could have multiple ongoing tasks at any given time. Luckily, I have been making good headway into my project and I am excited to present my findings and recommendations to the company in 2 weeks time.
Enough about work and all, you may ask how is the daily life in Pune and what exactly I did on my break-week. Daily life in Pune is pretty great. Pune is a very booming city with lots of things happening. There are tons of great restaurants, many great places to go out to meet locals and expats and lots of great shopping malls. On weekdays, much of time flies away at work and by the time I come home it is around 6PM. In my first week in Pune, I was fortunate enough to meet some locals that play basketball at a court nearby. So I have spent many of my evenings playing basketball with them. The basketball culture in India is surprisingly strong. Everyone had been following the NBA finals and now the current trade rumours. These group of guys really welcomed me into the group and made me feel at home. Other than going to work, playing basketball, I spent the remaining hour or two mostly at the hotel.
For break week I went to Nepal with some of the other IGL students. We visited Kathmandu, Pokhara and Chitwan. In short, the trip was incredible and extremely fulfilling. It was a great mixture of adventure, sightseeing and relaxation. As a group we did White Water rafting in the rapids of the Trishuli River, we did paragliding from the hills of Pokhara, we trekked from the Dhampus Village (1850m) all the way up to Australian Base Camp (2050m) and we also went on a Jungle safari in Chitwan.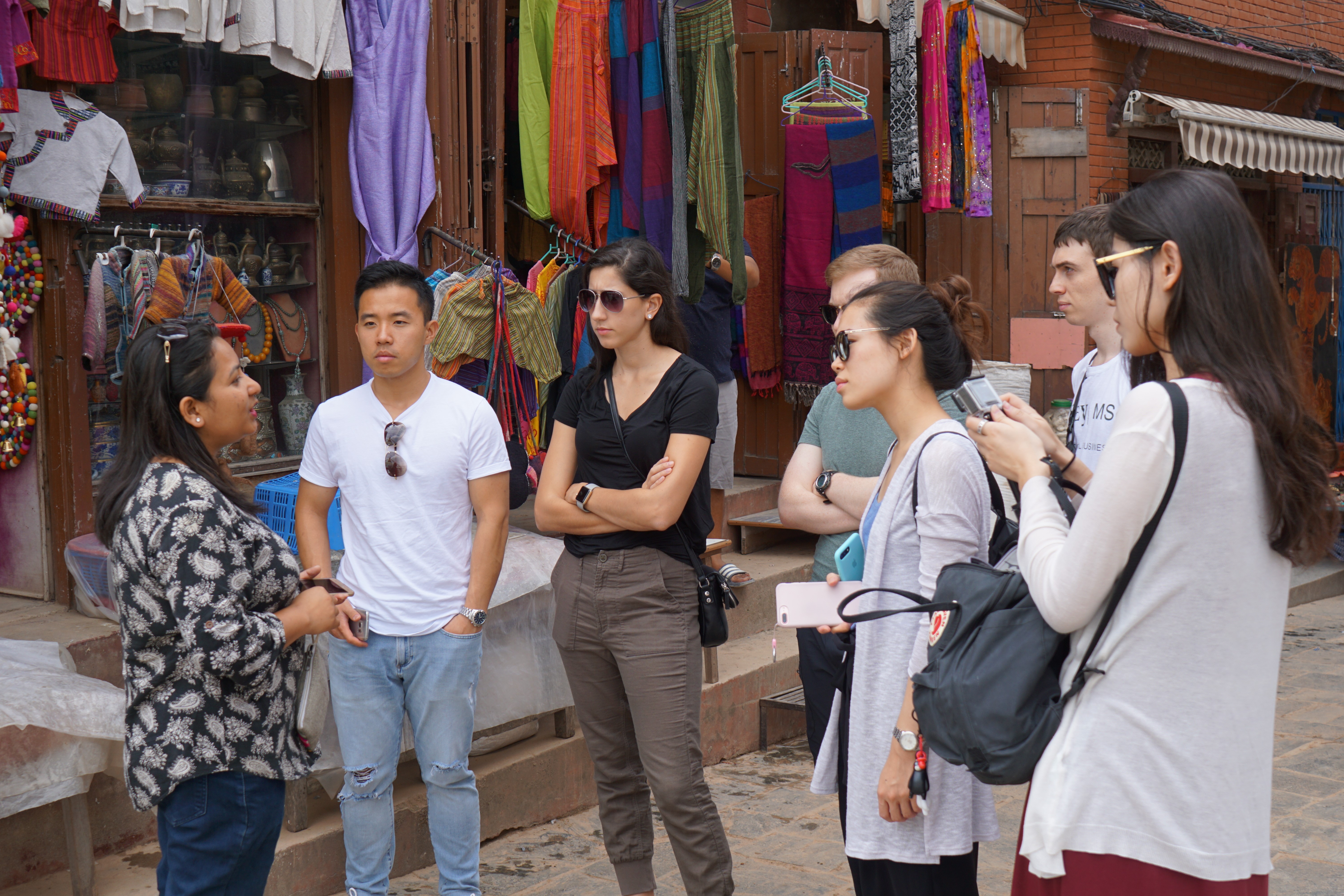 Group of students listening to the tour guide explaining the significance of the Swayambhunath Temple in Kathmandu.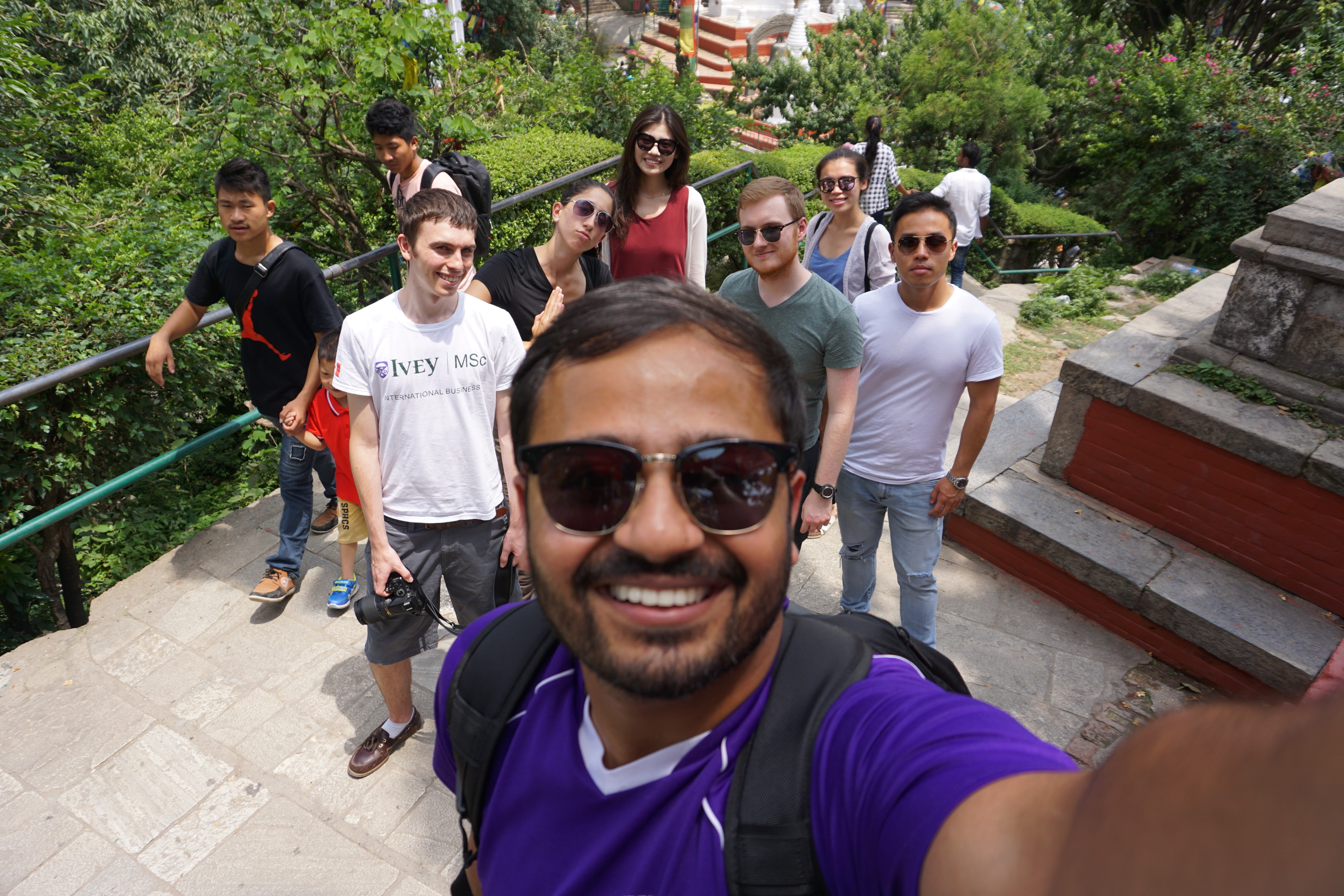 Selfie at a temple in Kathmandu.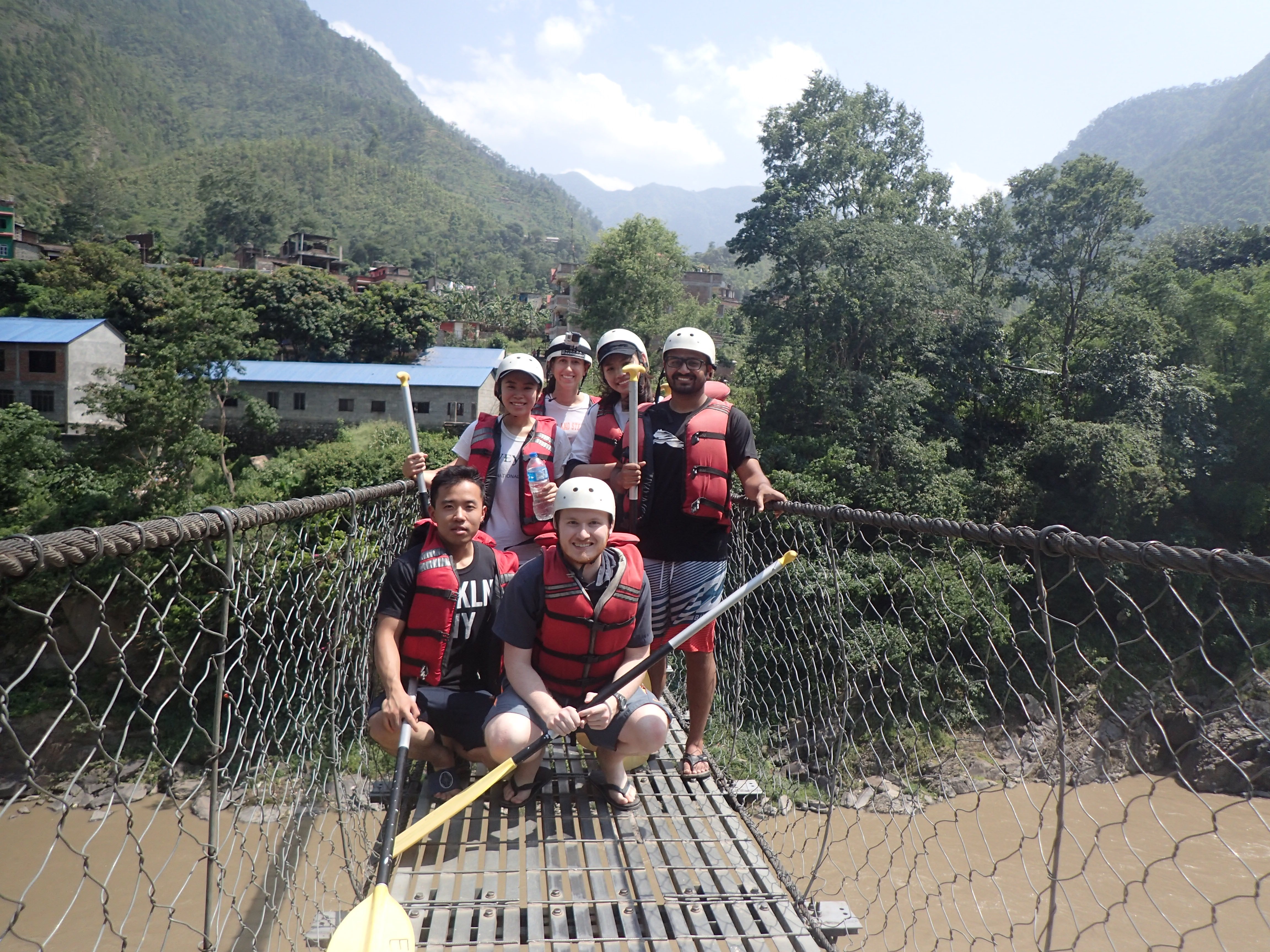 A well earned photo opportunity at White Water Rafting!!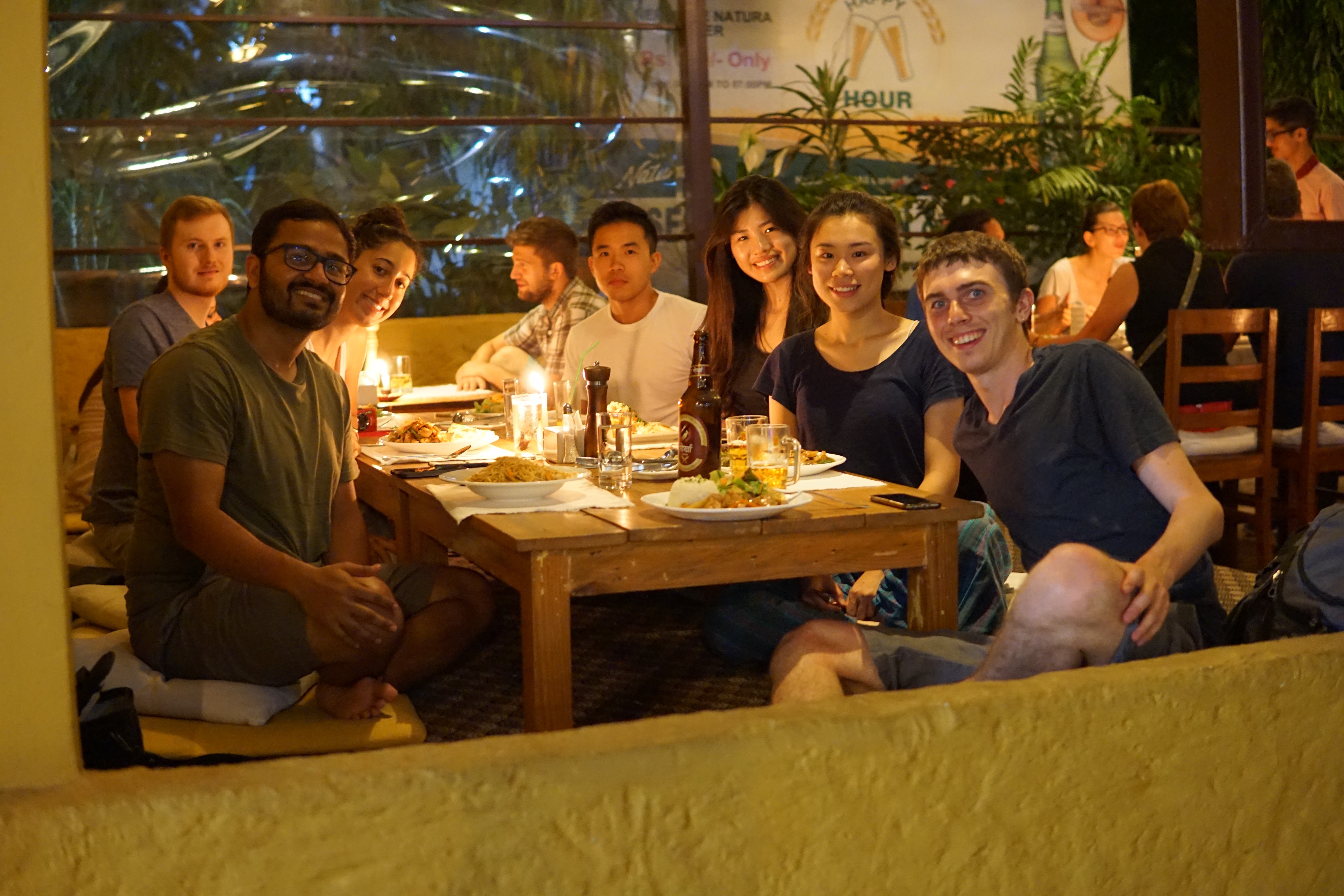 Dinner at the best restaurant in Pokhara!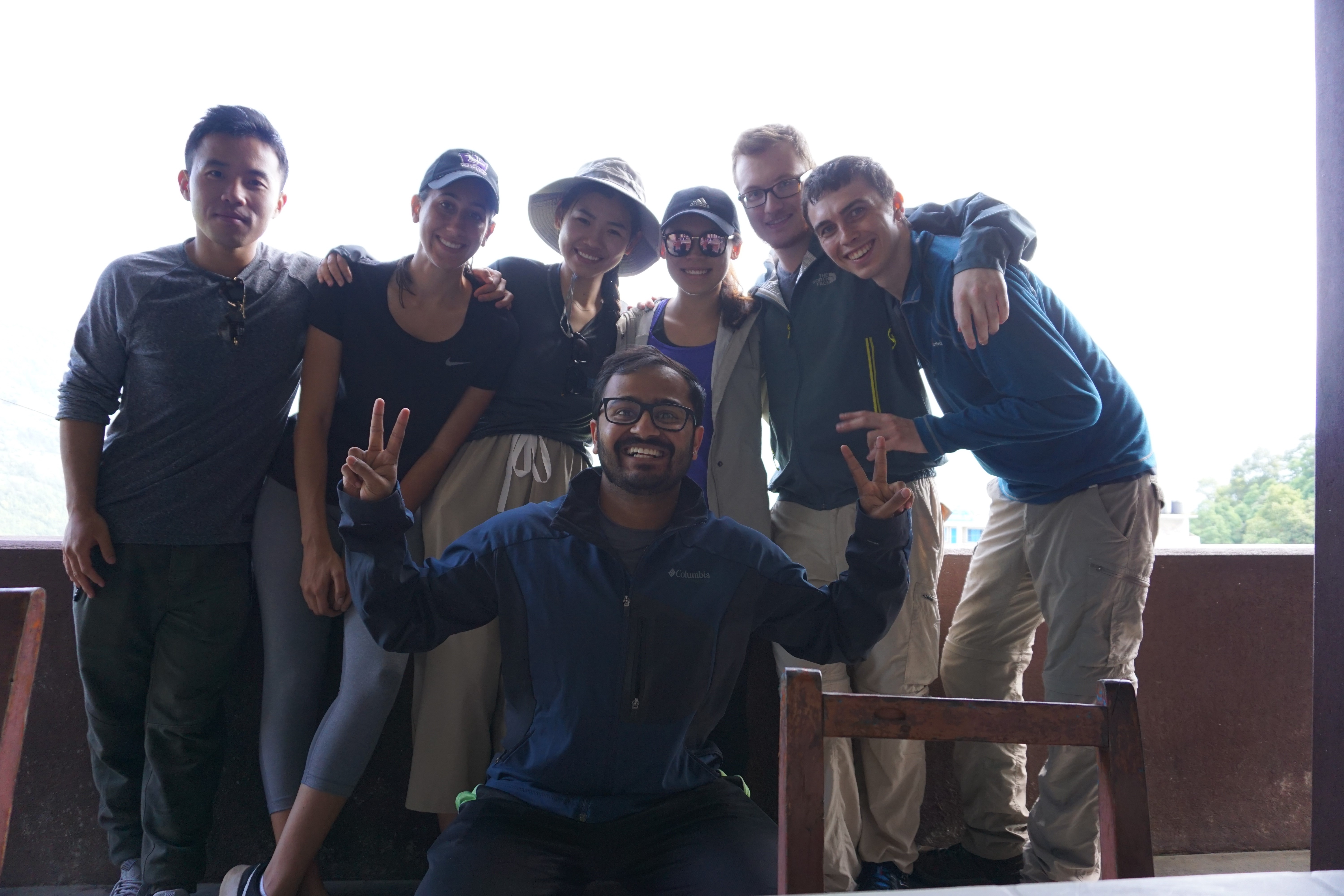 Early morning start in Dhampus Village.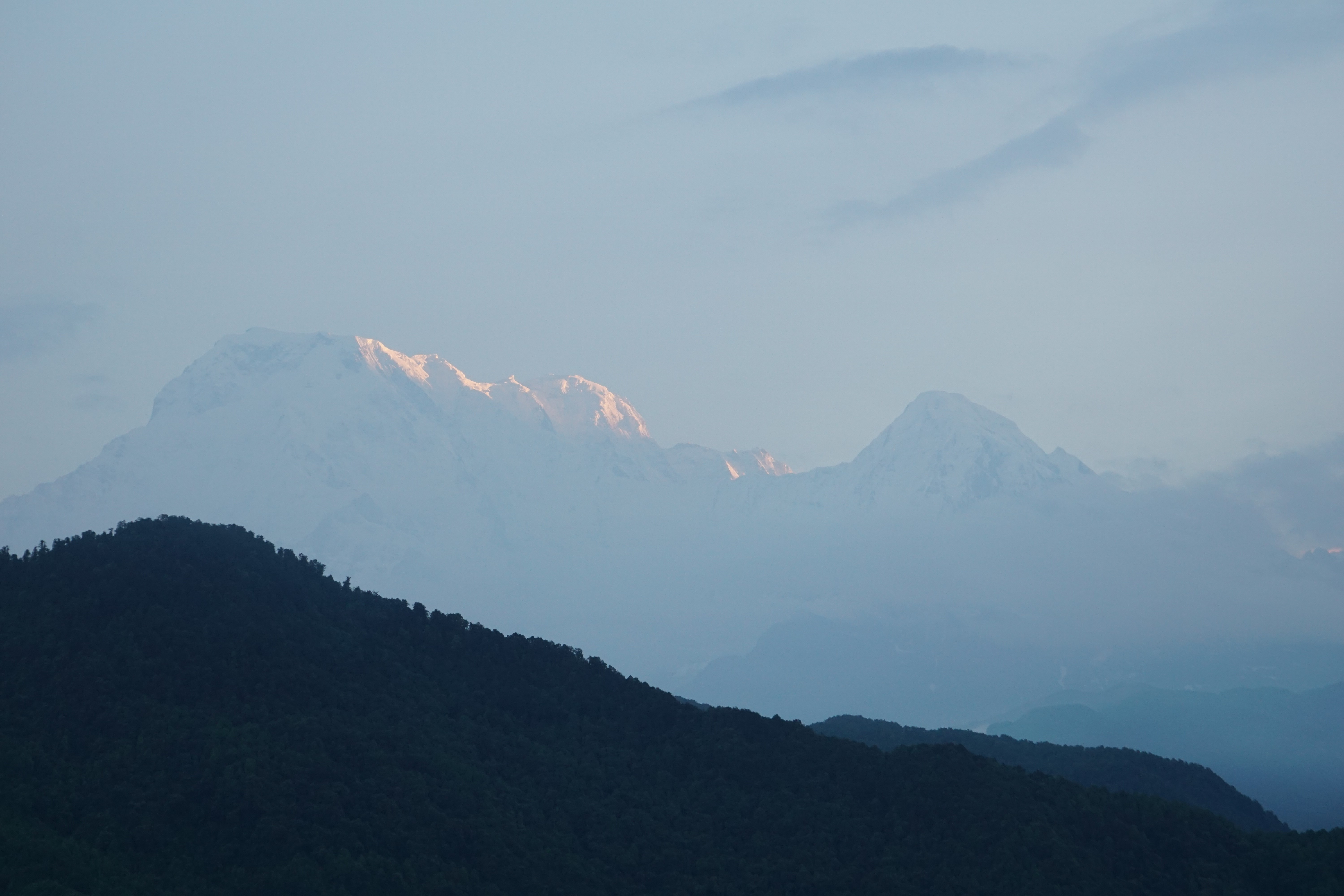 Sunrise view of the mountains from our home in Dhampus Village.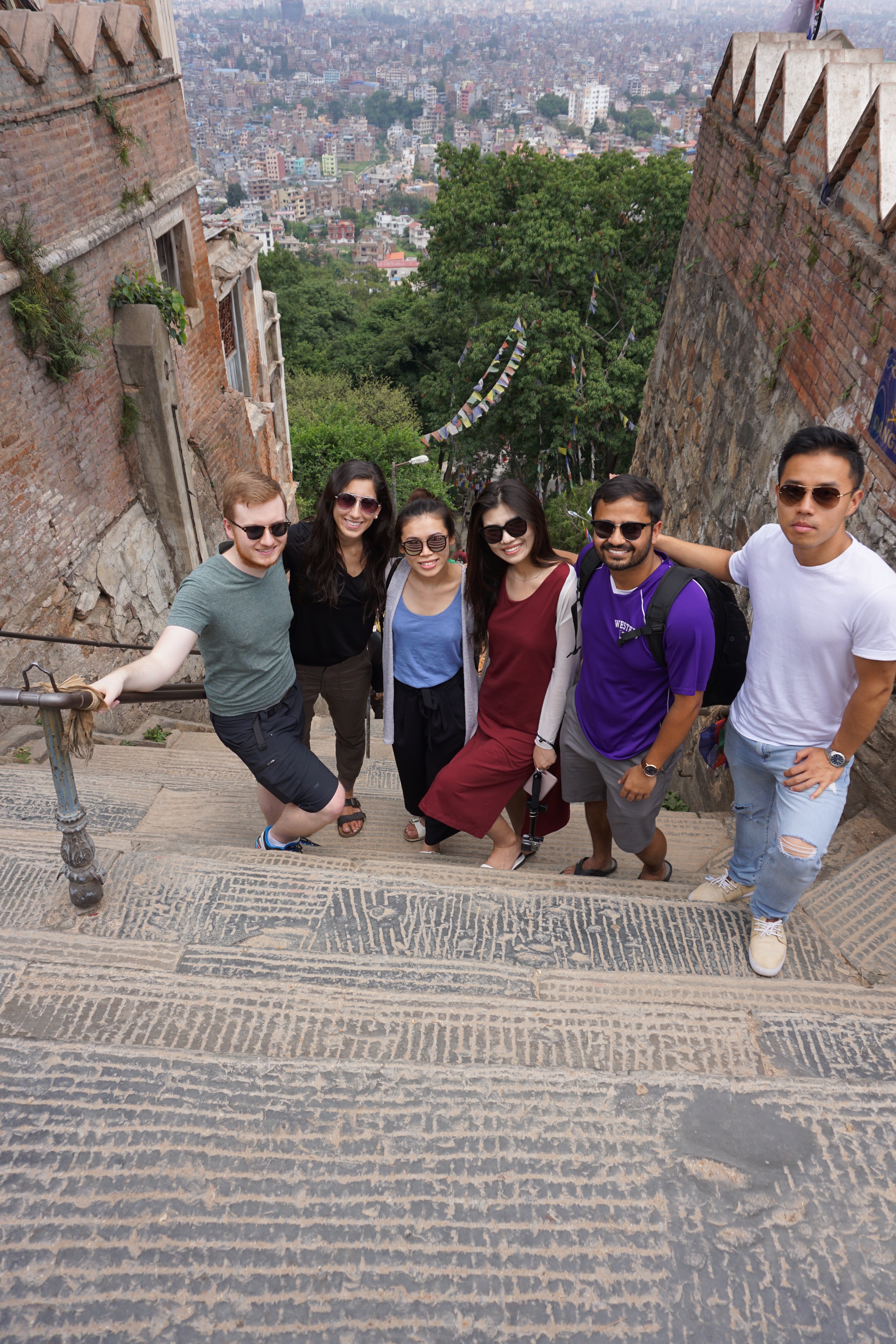 Students at the top of Boudhanath Temple in Kathamandu. 
To not ramble on for too long, I will conclude my blog here and say few last words. I had last visited India in December of 2007 and now 10 years later, it is incredible to see how far India has come. There is a ridiculous amount of drive in India's youth to transform their country and bring it to the forefront of today's economic landscape. Working in India is a challenge, but there is a lot to learn and explore. I feel incredibly grateful and fortunate to have landed my placement at such  a great company and in a great country.
Until next time,  
- Tanmay