MSc
Ivey Analytics Lab Update : Emi & Marium
Ivey MSc Students
|
Aug 4, 2017
Keep up to date with our Students IGL & IAL experiences on Instagram @Iveymscstudentlife and Twitter @IveyMScStudents. 
Business Analytics students Emi and Marium share their experiences during the Ivey Analytics Lab which has been taking place for the last 10 weeks. Although both students are in the Greater Toronto Area, their experiences and companies could not be more different! Thanks to Loblaw Companies Limited and Cancer Care Ontario for being IAL partners for the second year in a row!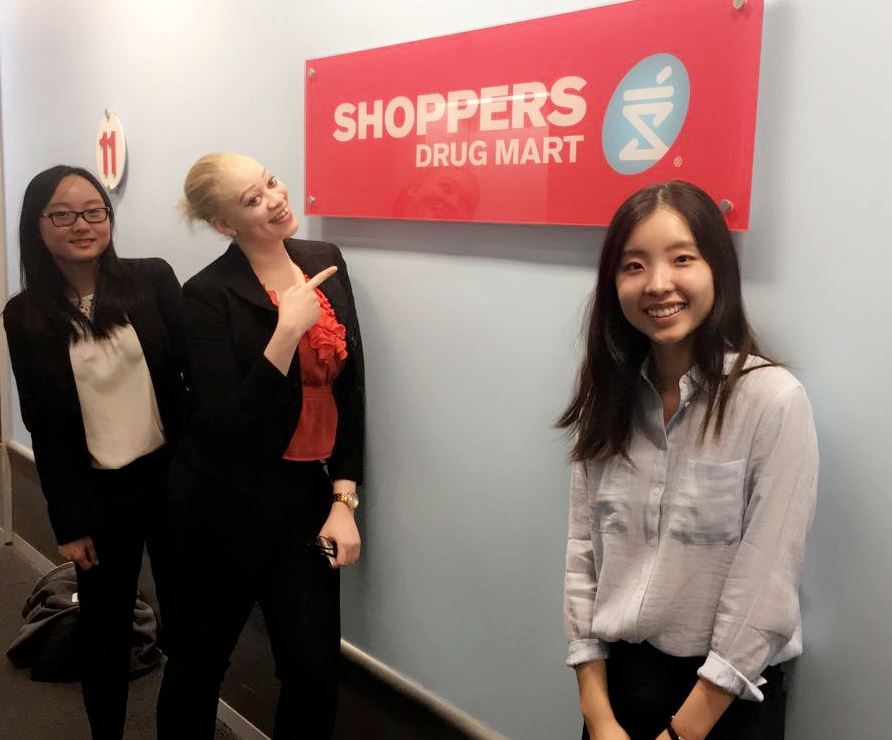 Emi @ Loblaw Companies Limited
Wow, the much-anticipated analytics lab is coming to an end. How time flies. Reminiscing back to unending talks about companies and placements, to gearing up for the hack the case competition now we are here. It's over! Term 2 is done! What an incredible experience it's been so far. With the labs wrapping up, we are working on the end of term reports and presentations. We are also looking forward to the start of the fall term, with new and exciting courses and warming up for recruiting season.
This post is coming live from Toronto, Ontario. It's been an exciting experience working in Toronto and exploring the city this summer. I've had a phenomenal experience working with Loblaw Companies Limited.
Shoppers Drug Mart is a unique and operating division of Loblaw Companies Limited. In 2014, Loblaw acquired Shoppers drug mart. Bringing together both companies reshapes the retail landscape in Canada. As the country's number one grocery retailer and the number one pharmacy and beauty retailer, more than 2,300 stores and nearly 1,800 pharmacies serve millions of customers each week.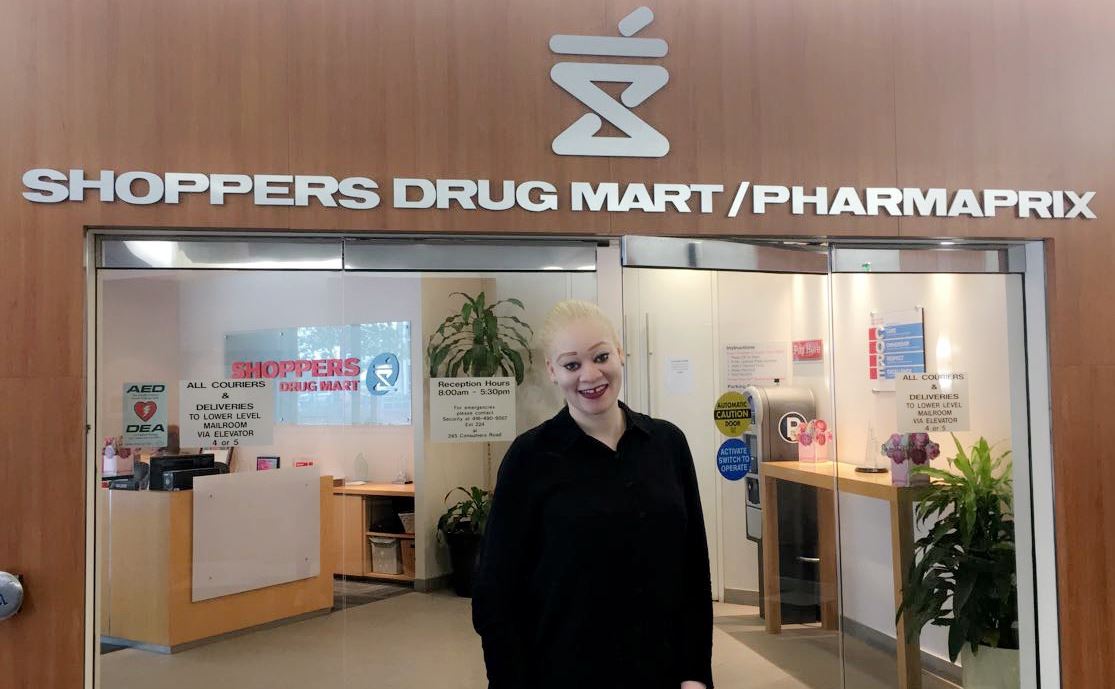 Over the past 10 weeks, my role as a data analyst in the pharmacy analytics team has been to support the organization back-end quantitative analysis. Using excel and VBA for analysis and reporting, I've been tasked with developing a deep understanding of the drugs they provide and how the organization can work to better serve their patient needs. Here, I was exposed to visualization tools such as MicroStrategy and Tableau. Using these tools, I'm able to create a story, present and deliver actionable information to top level management which is an important skill to have as an analyst. I've also worked with other teams which have made me gain valuable experience from not just analytics but from marketing, consumer research, IT and project management.  
One of the cool projects I worked on was building a digital pharmacy dashboard. Digital Pharmacy is a new initiative that shoppers launched. The value proposition is for convenience and to drive the unions so that patients can order prescription online whether at home or on a mobile device; it would be ready by the time they go into the store. What's cool about this is that we are changing relationships. Because it's digital, we can interact with patients more by sending an email, text or a notification from the app. So as an intern, I supported the team in building a dashboard to help track the progression and the success of the initiative. If stores were trying to meet their digital penetration target, they will look at the dashboard reports and see how they are performing compared to other stores.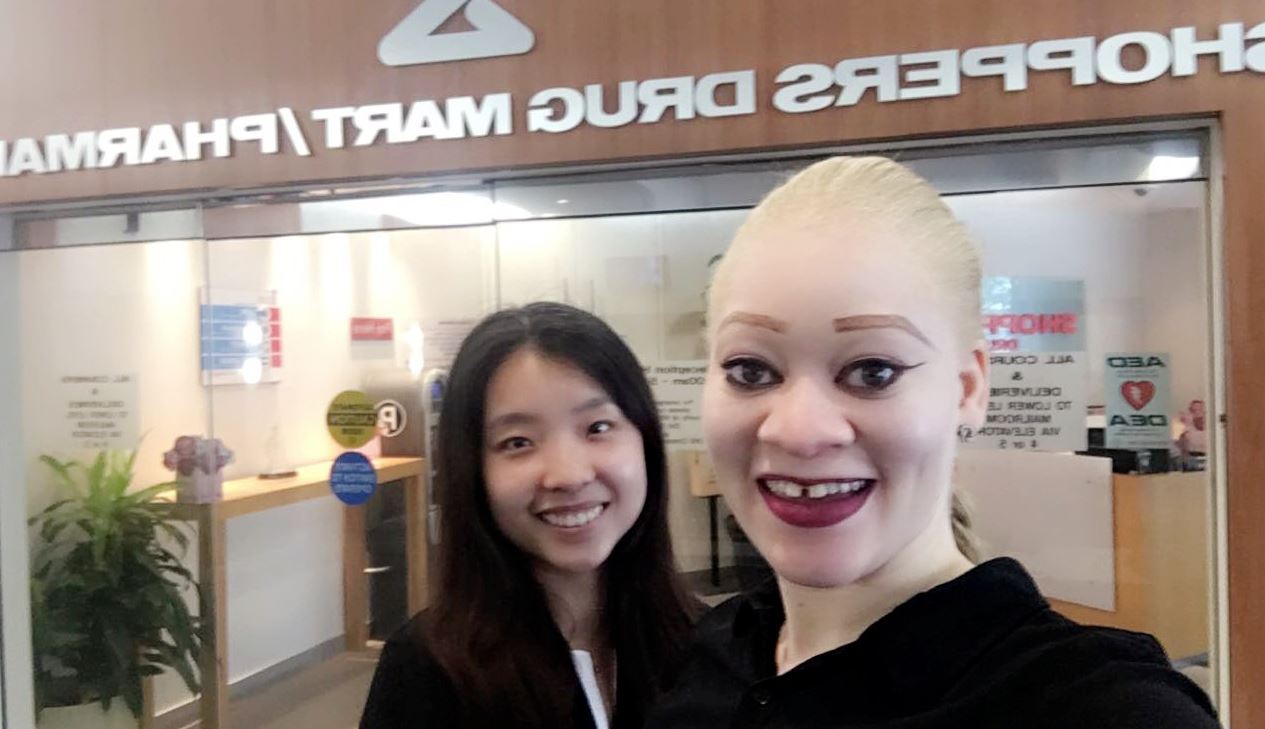 My experience so far has been phenomenal, I've improved on my technical skills and communication skills. The meetings I have frequently, challenges me to be more exposed, helps me contribute to discussions and draw reasonable and actionable insights on the project at hand. The pharmacy department is new to me, so this has exposed me to various concepts and terminologies, I won't have known. When not working, I keep myself busy by building my story board, practicing interview questions or unwinding with friends around. It's such a joy to share what we have been up to, the various projects and insights we've gotten and understand deeper how all we've been taught in class applies to what we do.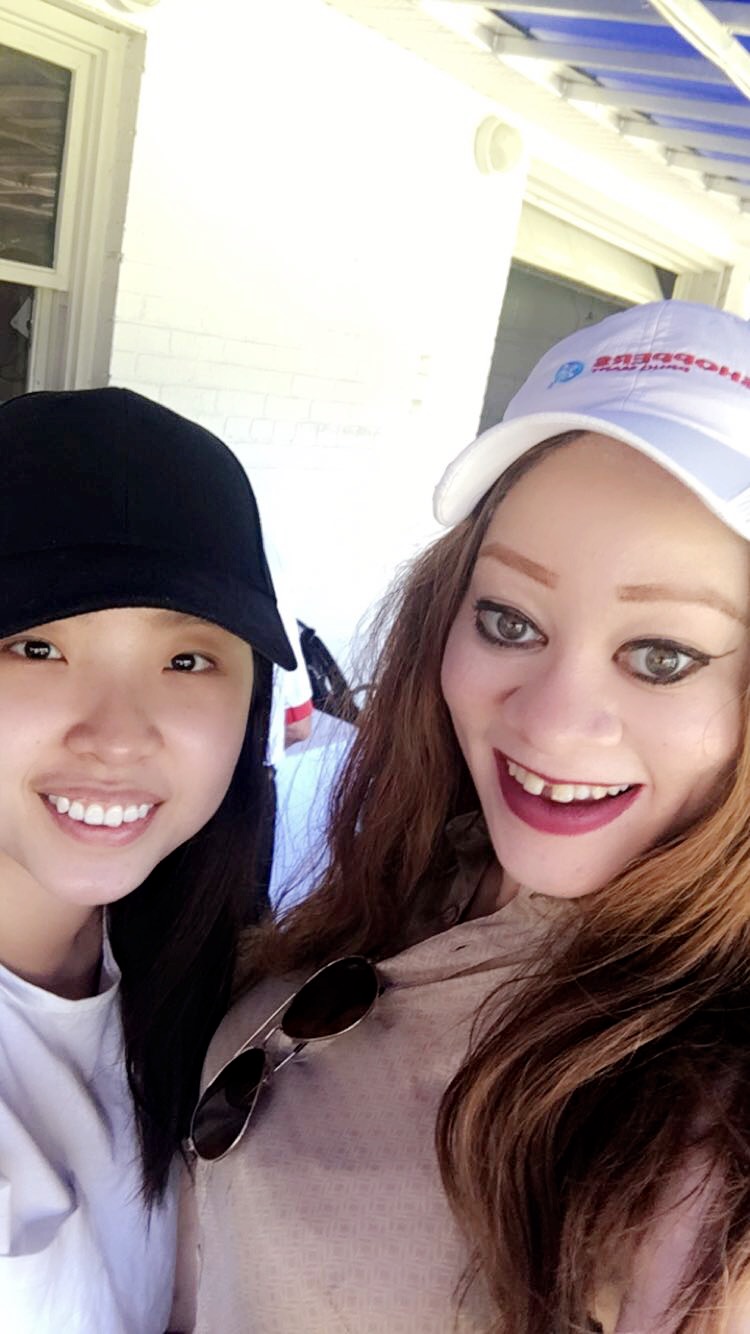 This lab experience has been a great way to network and it's been great so far. Our final presentation is 2 weeks away and we are all looking forward to reuniting with everyone in the analytics stream, International Business, and CEMS stream.
We've gained a lot of experience and I believe we are more than equipped to take on the fall term and secure full-time roles.
Marium @ Cancer Care Ontario
The Ivey Analytics Lab (IAL) is an eight-week long placement that allows students to gain real world experience with an analytics organization and put to test concepts they've learned during the first semester.
This summer, I've had the opportunity to work with Cancer Care Ontario (CCO) located in downtown Toronto. CCO serves as the provincial government's healthcare advisory and collaborates with clinicians across Ontario hospitals to provide data driven solutions to improve disease prevention and screening, as well as the quality and accessibility of care. 
While at CCO, I provided analytical support to various programs within the Cancer Analytics team, allowing me to further develop my technical skills through the use of SAS, Microsoft Excel, and Microstrategy. Using these skills I was able to improve operational efficiency by designing an Excel tool that automatically generates quarterly provincial wait time reports. Some of the other interesting projects I've worked on over the summer were more statistics focused, such as developing a multiple imputations model. One of my favorite aspects of the internship was being able to collaborate with different teams across CCO with diverse skill sets.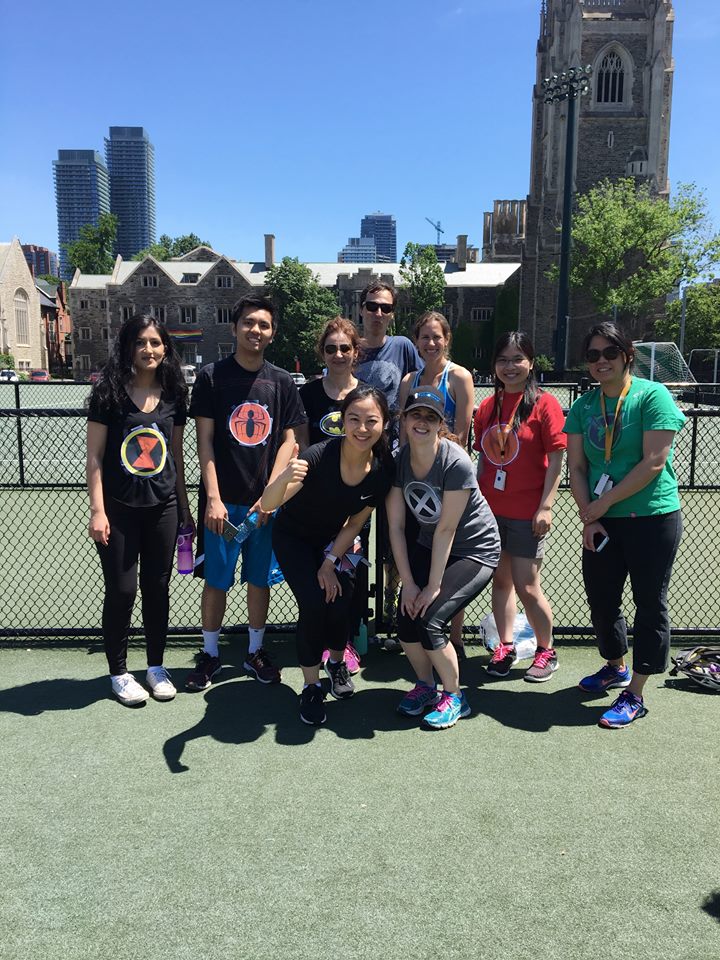 Despite our busy summer work schedules, the Cancer Analytics team participated in some charitable (yet fun!) events, such as the CCO Relay Challenge where we dressed up as superheroes and raised money for the Daily Bread Food Bank. Overall, it has been a really rewarding experience working closely with knowledgeable professionals who excel in the interdisciplinary field of healthcare analytics. I'm excited to see my classmates' IAL presentations in August and see what they've been up to this summer!
Until next time, 
Emi & Marium