MSc
Term 3 CEMS Exchange: Exploring Sweden with Tayler!
Ivey MSc Students
|
Oct 3, 2017
What a whirlwind of a summer it's been! Going from #TeamNica, back home to Saskatchewan, and finally to touring Iceland and ending up in Stockholm for my first exchange semester at the Stockholm School of Economics or Handelshögskolan as it's known locally. I was surprised how long it took to acclimatize back to Canadian life. Even in Stockholm, I'm still speaking in Spanish to the cashiers (but maybe that's more of a personal flaw of pretending I speak 5 + languages), but it was good to be back to a developed country. You certainly realize how much you take for granted when you get back and are bombarded by options.
My first stop was back to Saskatchewan, where I spent three weeks catching up with family and friends and enjoying the academic free life in my small town. However, before I knew it, I was packing up to head out to Iceland for my six-day layover. I had scheduled a hike called the Laugevagur Trail which is on the south-east side of the country and incredibly scenic. I was headed out alone, which was stressful at first, but quickly met two Swedish guys and a pair of American girls who I then hiked with from Day 1 on, ensuring that if I were to collapse from exhaustion during the 54 kilometers, I'd have someone to call my family for me.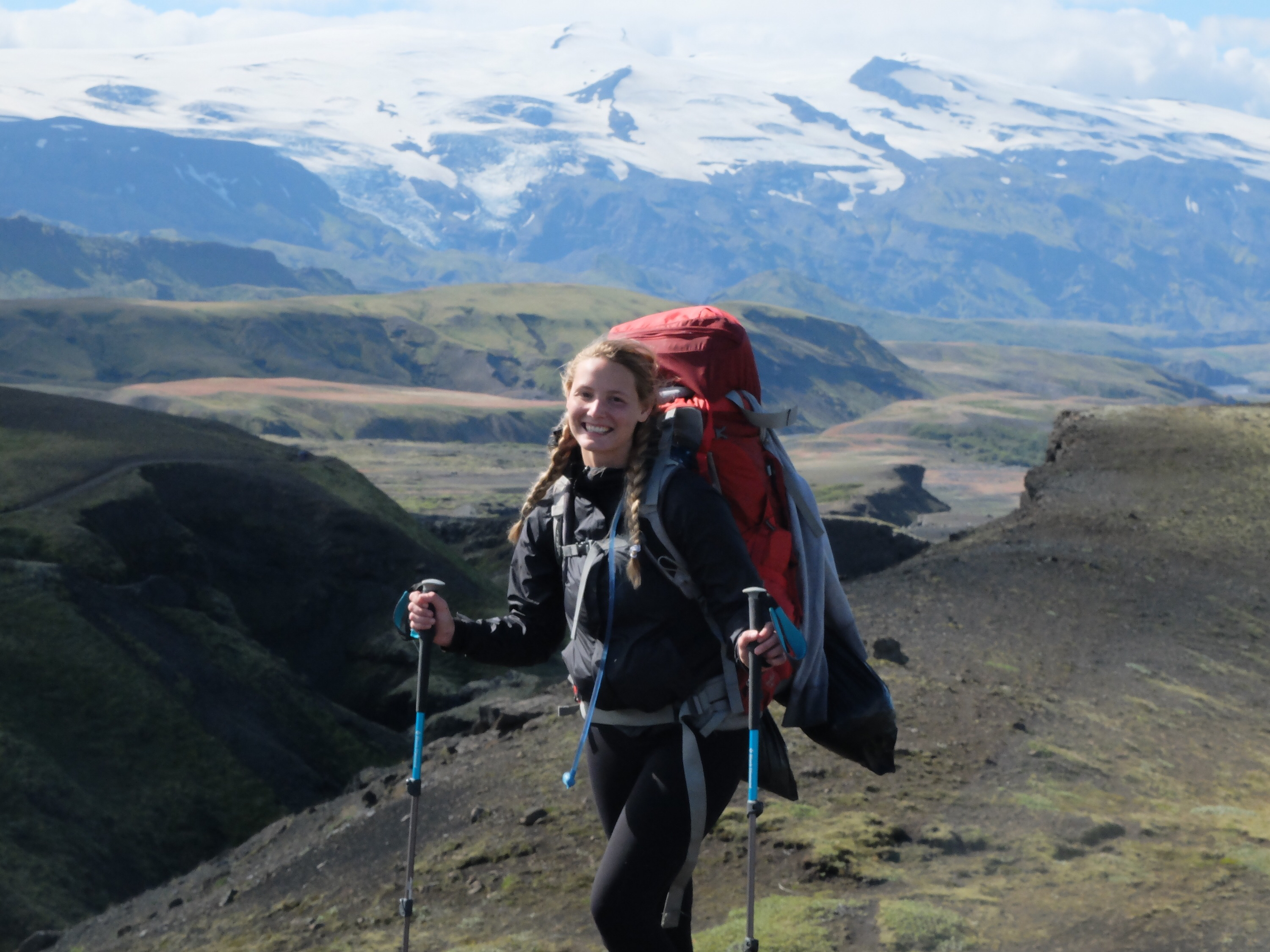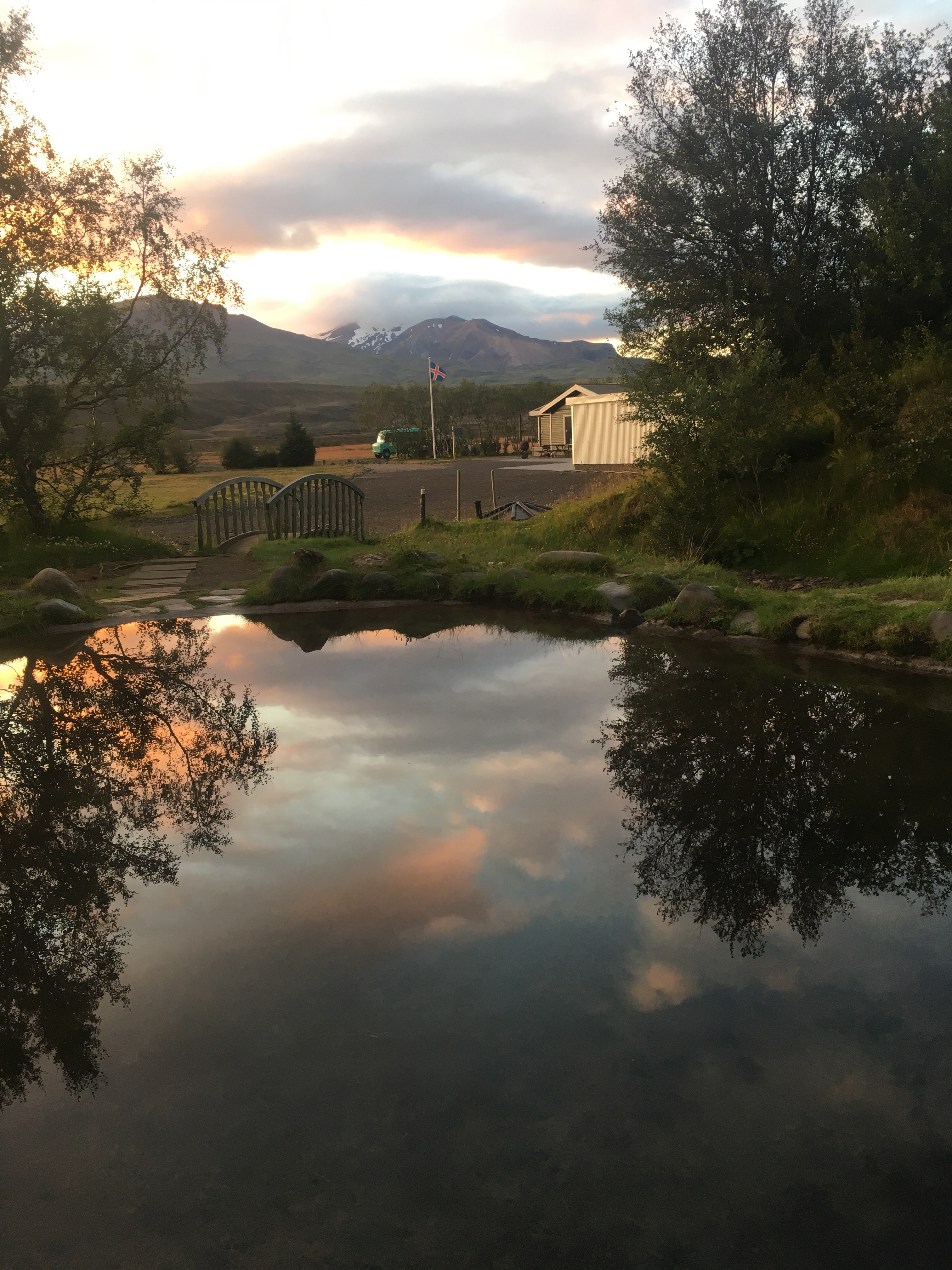 Fortunately, the hike ended without incident and I had two encyclopaedias on Swedish culture to help prep me for the oncoming semester. I landed in Stockholm quite late on Sunday, having all day Monday to run errands and get moved into student residence. I am living in a residence called Saltis, conveniently located right beside the university, promising a very small commute for when the dark Swedish winter sets in.
 I had a busy week ahead as our block seminar was to begin on Tuesday in Stockholm before heading out to Kiruna, a town in the Arctic Circle, on Wednesday for the rest of the week. Arriving was quite an easy adjustment as the lovely CEMS Vice President was kind enough to show me around the university and the area around it. That night, we had a CEMS mixer at a beautiful roof top bar, where we met a good portion of the incoming CEMSies as well as a few of the home students. Despite being in Sweden, the home students nationalities heavily swayed towards German and Austrian instead of Swedish. Guess I'll be learning more German than anything else this semester! My MBC exam will thank me, surely.
The next day, we were assigned our teams for the following week and had seven company presentations. The objective behind our Block Seminar was learning how to design innovative business models. All companies except for one were tech based start-ups, skilled in the designing of a product/service but unsure on the best way to sell it. My company was a little bit different (and the most difficult according to our professor). I was working on Team 2 with the Swedish Space Corporation(SSC) and our goal was to take a research focused firm who was governmentally supported and find a way to commercialize their operations and find additional revenue streams.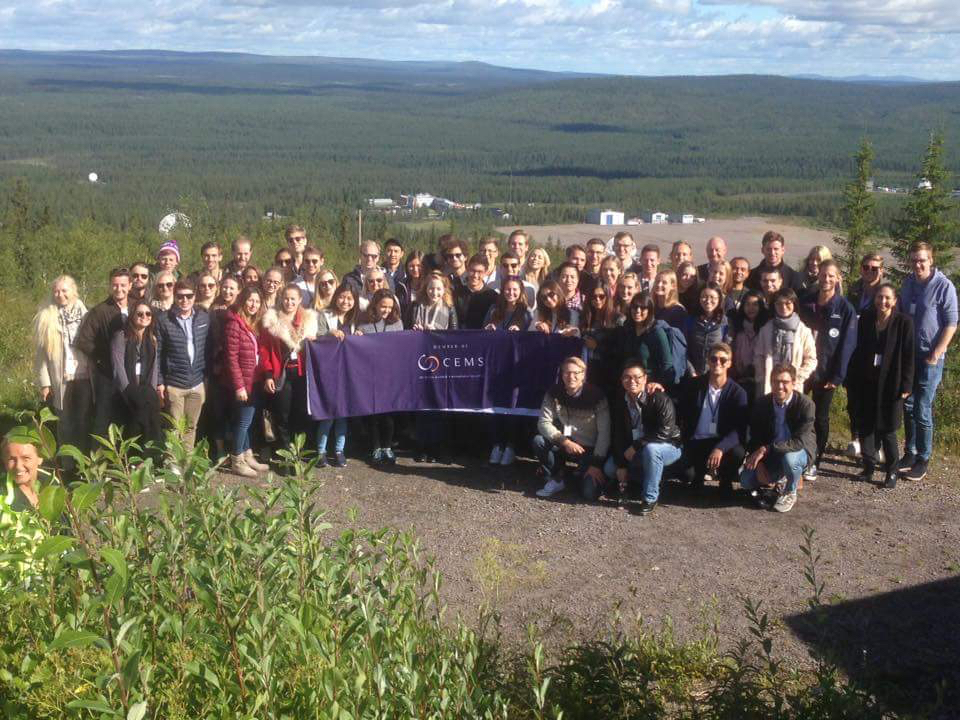 ESRANGE Space Station with the CEMSIES!
After the client presentations, we were free to work in our groups. We were six people from Germany, Canada, Hungary, and Paraguay, allowing us to approach the problem from a relatively global perspective. The first day was dedicated to brainstorming solutions to the problem and trying not to get too caught up in the technical jargon that surrounded so much of SSC's operations. We were fortunate however, that we would be going to ESRANGE outside of Kiruna on Thursday and would be able to ask our company additional questions in person then.
Wednesday morning, we were ready by 6:00 a.m. and headed to the airport to meet the rest of our class and other Block Seminar participants as we were headed to Kiruna. Kiruna is a small city in the northernmost tip of Sweden, located in the Arctic Circle. Their main industry is iron-ore mining, having the largest underground iron-ore mine in the world. In fact, the city is being moved and rebuilt a few kilometres over to facilitate the expansion of this mine. We were given the rest of the day to explore the city and continue work with our groups.
We walked around the city for a bit, exploring the historic Nordic church, one of Sweden's largest wooden buildings and toured down the small streets for a while, however, Kiruna is quite a small city and had little to explore. This ultimately lead to a trip to the local Systembolaget for some provisions for the evening. The people in my class seemed to be absolutely baffled by Sweden's drinking laws, however, they are incredibly similar to Canada's. The drinking age is 20 years old and you are required to show ID every time you purchase alcohol. Public drinking is outlawed and alcohol is taxed at quite a high rate, although I have not noticed a significant difference between prices here and at the local LCBO.
The afternoon was spent with our groups, huddled in our hostel dorm attempting to find a solution for our company. At this point, it seemed like no group had an adequate direction and one idea after another continued to get tossed out. After hours of research and a newfound expertise about small satellites, microgravity, and stratospheric balloons we eventually landed on a solution that we all deemed acceptable. Everyone was settling down for the evening and for the most part, cooking group dinners. Our group being completely unskilled in the kitchen settled for a bonding session over how poor we were at cooking while eating our sad avocado on toast, while all the groups with Italians dined on transformative pasta dishes. We spent the rest of the evening with everyone around the kitchen tables, drinking wine and getting to know everyone.
This was the true blessing of heading to Kiruna for part of the Block Seminar as it really forced us to associate with one another. Were you tired from the long day of travel and brainstorming? Too bad, you share a room with five other people and they want to socialize. It really allowed for us to get to know one another in a non-academic context. The next day was devoted to a study trip to ESRANGE, the space station in which SSC operated out of, as well as a trip to the Icehotel, which had recently been modified to offer the experience year-round, and to a Sami village where we were to learn about the Sami culture and way of life in Sweden and the surrounding nations.
It was nice to get a bit of a day off from the consulting work, as the past two days had been devoted to stressing over a proper course of action and knowing we had settled on a solution allowed us to enjoy the day dedicated to seeing more of the Swedish Lapland. The first stop was ESRANGE, where we were given a comprehensive presentation about SSC's operations and objectives and next we were taken on a tour of the ESRANGE facility, a very rare experience indeed. We were taken to see a birds eye view of the launch pad for the stratospheric balloons, shown the machinery required and the process for filling these massive industrial balloons, before being shown the rocket launch facility. The tour ended in the headquarters where we were shown the control rooms and educated about everything required for a successful rocket launch. It was incredibly interesting and such a privilege to be shown such a confidential area of Sweden.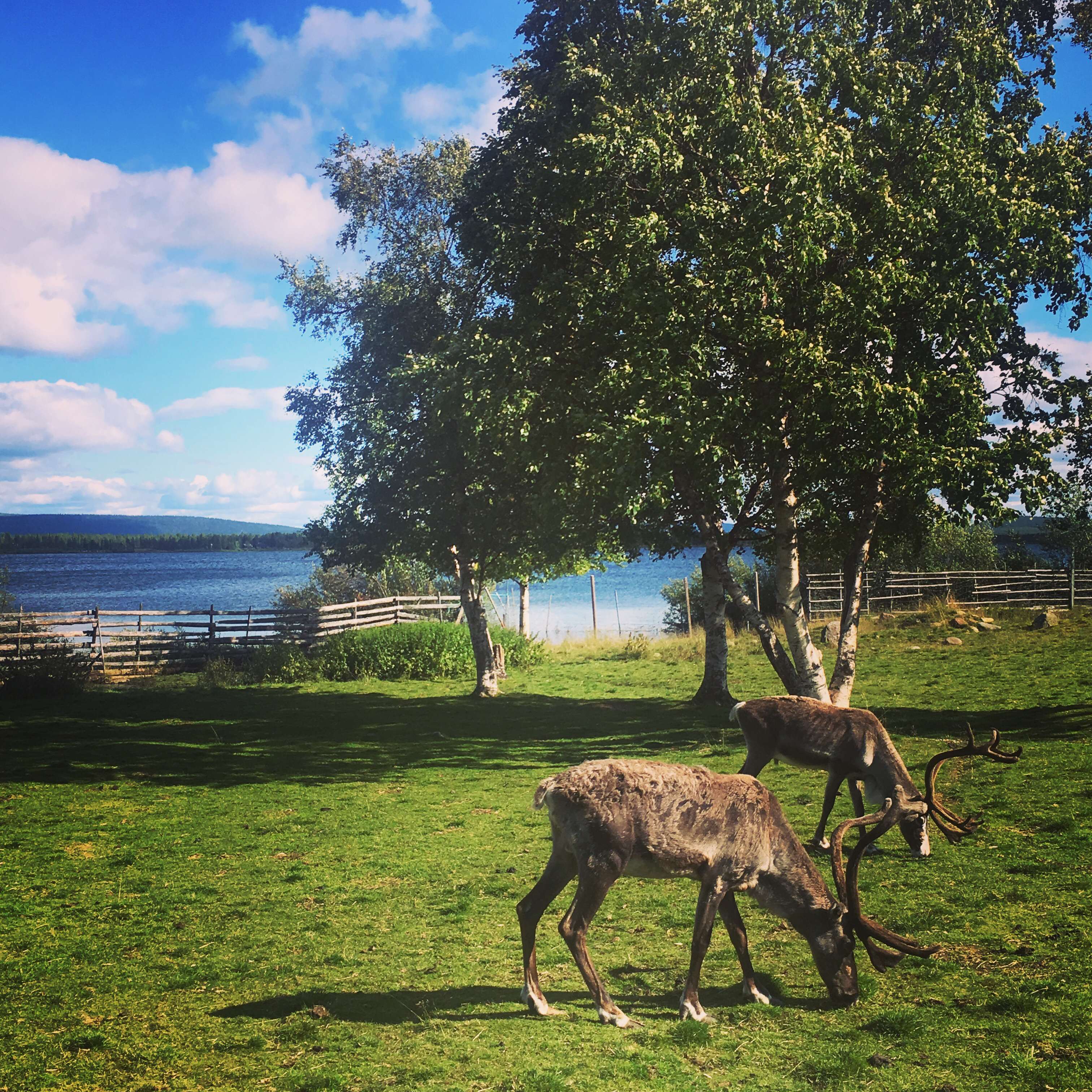 Reindeer at the Sami Village. 
The next stop was a tad less serious, taking us to a Sami village. There, we were taken to pet the reindeers and provided an educational tour about the Sami people's history, way of life, and how exactly the reindeer herding business works. I'm not going to lie, getting to pet the reindeer was absolutely the highlight of my week, even though it wasn't very different from deer at a petting zoo. Our last and final stop was the Icehotel, a place we intend to come back to during the winter when the proper hotel has been built at the waterfront. We were given a tour of the facilities, as they also help run Icebar's in both London and Stockholm. In these bars and the hotel, everything is completely carved from ice including the glasses. Artists from all over the world come to design rooms each year and each hotel room is a structural and artistic marvel. Keeping a steady temperature of -5 degrees Celsius, we were fitted with large jackets and sent in to enjoy the beauty of the different rooms as well as visit the Icebar for a curated cocktail in a glass or champagne flute made completely of ice. Despite being the resident tough Canadian, even I can say that it got a bit chilly and I couldn't see myself settling in to the hotel for an evening, not even for the novelty aspect.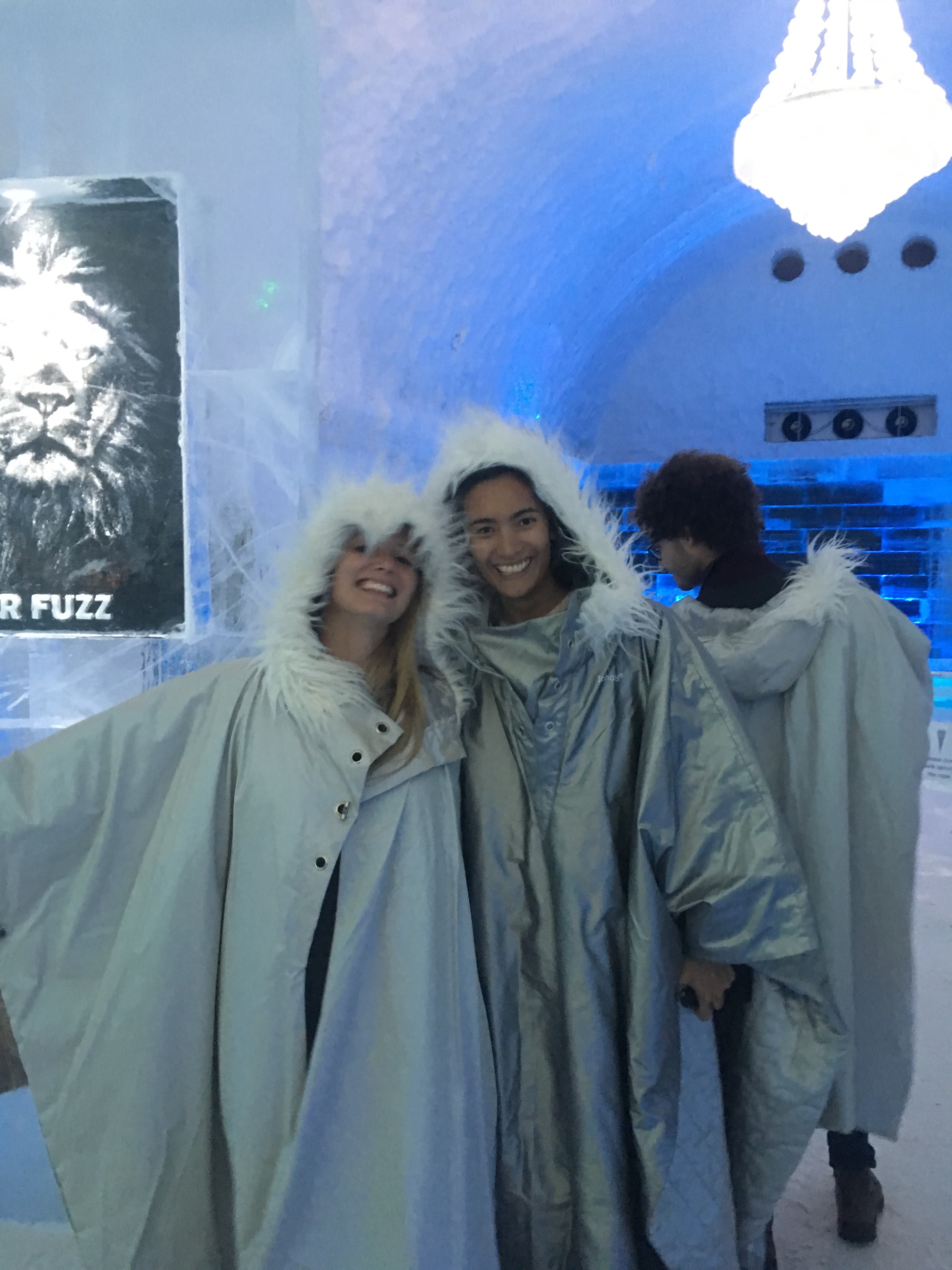 Checking out the Ice Hotel!
We arrived back at the hotel exhausted from the day of tourism, ready for our team dinners and routine get to know you chat in the kitchen. We knew that the next day was when the intensity would begin as we had to start to build our reports and presentation for the client. The clock was ticking and three days to ensure we had a comprehensive solution packaged with a neat bow put us in a bit of a time crunch. We woke early on Friday morning to start our presentation/report and begin our phone calls to different Swedish companies to ensure there was an interest in our solution.
Beautiful Stockholm!
We flew back to Stockholm on Saturday morning and everything continued much of the same. All of the groups could be found at the university, anxiously typing away, trying to ensure that each company would come away with a tangible solution to their problems. Sunday came and went, while Monday morning was dedicated to putting the final formatting touches on our presentation and practicing. This was my first proper stand up presentation since my undergraduate degree so it was more stressful than I anticipated. We were fortunate to be Group 2, allowing a prime spot to show off our innovative idea and could watch from the wings for the rest of the day.
There was three hours dedicated to the final presentations where I was able to learn from my classmates about all of the creative solutions they developed for their companies. We had such a diverse array of technologies, from a thermal cooling system, to virtual reality technology, to a robotic arm that utilized AI technology. Everyone's presentations were so well done and it was obvious that the companies felt they had gained immense value from each group.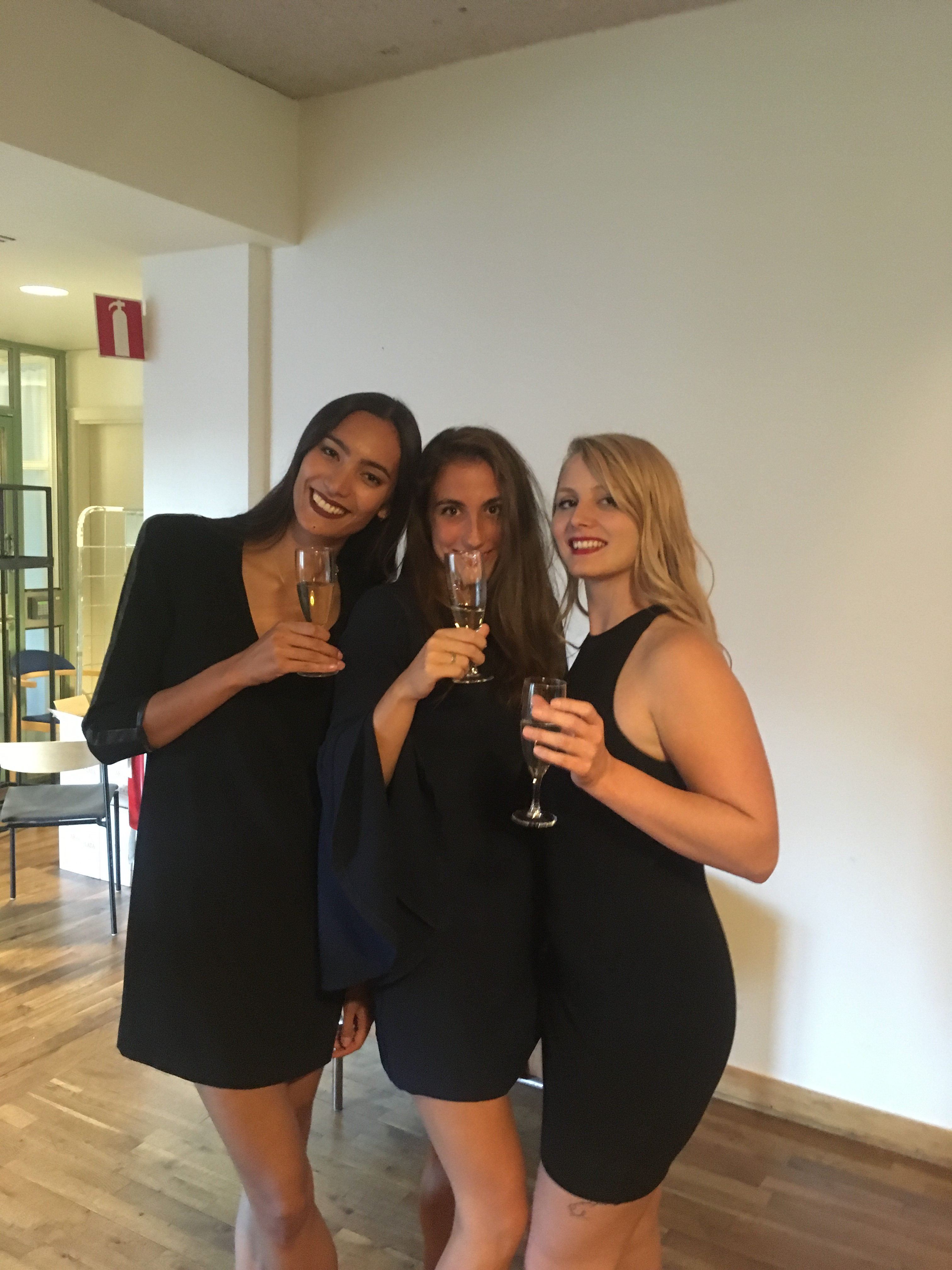 Welcome Banquet. 
We celebrated with a post presentation mixer in the university atrium where we networked with the different companies, the professors, and our fellow classmates over glasses of prosecco and finger foods. Following this, the Masters Intro Week committee had planned a night out for the incoming masters students, doubling as a perfect occasion to celebrate the end of our stressful Block Seminar and say good bye to the students who had only come for the Block Seminar.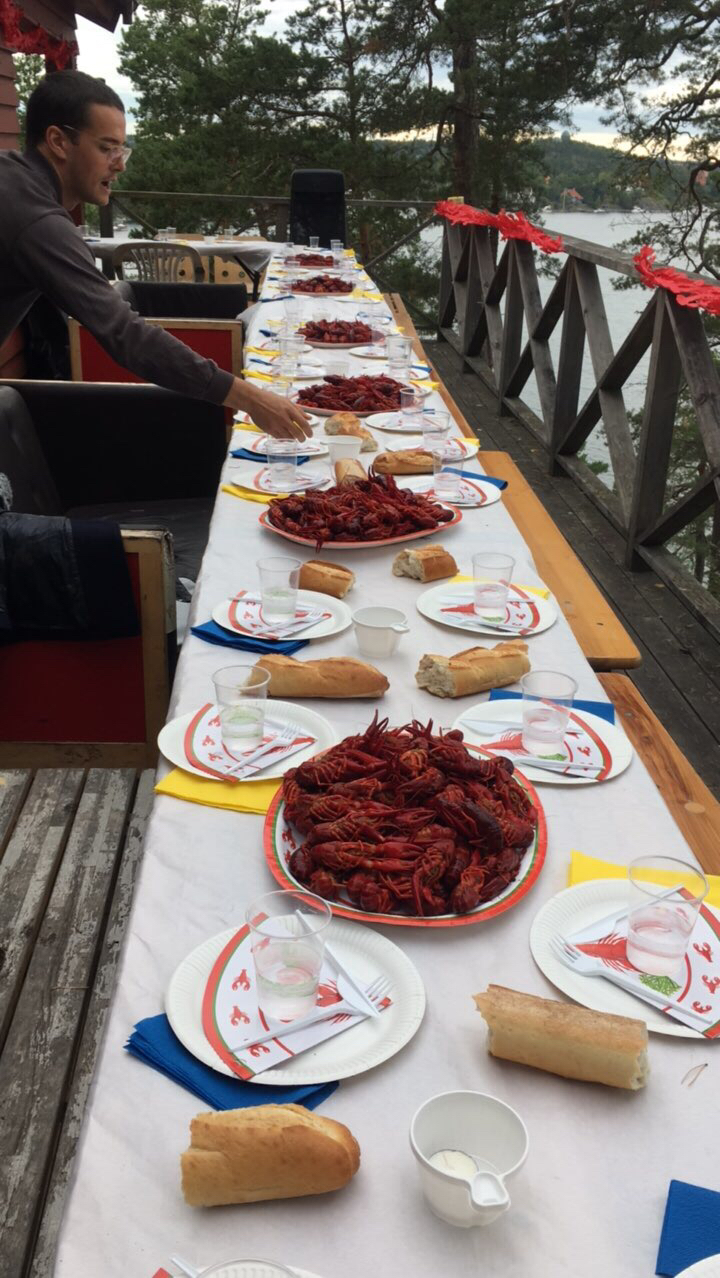 CEMS Crayfish Party!
We had the entire week off before the start of classes and for the most part it was dedicated to exploring the city and family dinners at Saltis. Stockholm is a beautiful city and I'm excited to take in the city before the darkness sets in.  Things have been going incredibly well and I can't wait to see where the rest of this semester and my CEMS experience takes me. The CEMS Club here has already helped planned some very interesting events, from the Intro Banquet to the upcoming Crayfish Party (a must do in Sweden). Swedish culture agrees with me so far and I'm so grateful to have the opportunity to explore it even further. I've already booked my flights to Budapest for the Career Forum and am very excited to explore the opportunities that await me within the CEMS network! Hejdå!
Until Next Time,
- Tayler