IVEY MSc
DIGITAL LEADERSHIP
CONFERENCE
About the Conference
With the COVID-19 pandemic forcing many organizations to transform their technological processes, modern business leaders must be equipped with relevant knowledge and skills.
The Ivey MSc Digital Leadership Conference (DLC) enables students to gain these necessary skills in order to succeed in the post-pandemic world. The DLC is comprised of technology-focused workshops culminating in a 1-day case competition. This event is open to business students across Canada and is focused on allowing students to develop practical skills that will prepare them for their future careers. By partnering with boutique consulting firms, DLC allows students to solve technology-centric business problems while receiving insight and feedback from industry leaders.
Event Description
As a participant, students will not be required to have any technical knowledge beforehand. They will have the opportunity to attend a series of asynchronous workshops that will equip them with foundational digital knowledge that every modern business leader should possess. 
Students can register for the conference as a team of five or individually. If applying individually, students will be placed on a team and have a chance to work with talented and like-minded individuals from across the country.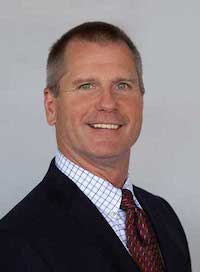 Warren Ritchie
Assistant Professor at Ivey Business School 
Warren Ritchie, PhD is an Assistant Professor of Information Systems and Strategy at the Ivey Business School. Prior to his appointment at Ivey, he was a Fellow with CGS Advisors LLC, a boutique Strategy and Technology advisory firm that he cofounded. Dr. Ritchie had a long career with the Volkswagen Group of Companies working with the importer and manufacturing subsidiaries operating in Canada, the United States, Mexico, Brazil, Argentina, and South Africa. Dr. Ritchie led the Corporate Strategy function within two separate subsidiaries and his final role for four years was as Chief Information Officer of the US and Canadian subsidiaries.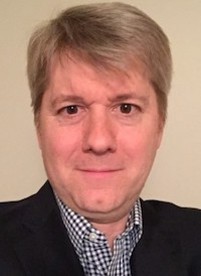 Jason Chew
Director of Program Services at Ivey Business School
A leader, finance professional, and engineer, I was a Finance and Business Manager for North America's largest independent oil and gas company for over a decade in the Canadian Business Unit, participating in major strategic initiatives, M&A transactions, and organizational changes. I have more than 15 years of experience advising both executives and senior leaders, and partnering with peers in areas of strategy, planning, and providing financial/operational insights to drive business objectives. I lead by example, encouraging collaboration, innovation, and the development of team members.
Digital Management 
With the business world changing rapidly, companies must re-shape who they are and how they operate. In order to do this, organizations need graduates who can bridge the gap between business and technology. The MSc in Digital Management is a degree that trains individuals to work on the boundaries of technological innovation and apply techniques to drive business transformation. This degree is not something that exists at other schools – it is designed to push forward innovative practices that businesses need to put into play so that they can manage an unpredictable future.
The Ivey MSc Digital Leadership Conference is open to business students across Canada. The concepts outlined within this event are inspired by the core courses delivered through the Ivey MSc Digital Management program, with a greater emphasis on implementation.